1% Extra Newsletter 03-02-23
| | |
| --- | --- |
| | Rita McGrath is a best-selling author, sought-after speaker, and longtime professor at Columbia Business School. As one of the world's top experts on innovation and growth, Rita's work is regularly published in the Harvard Business Review. She is consistently ranked among the Top 10 management thinkers in the world and was ranked #1 for strategy by Thinkers50. Rita is the author of the best-selling 'The End of Competitive Advantage' and 'Seeing Around Corners: How to Spot Inflection Points in Business Before They Happen'. |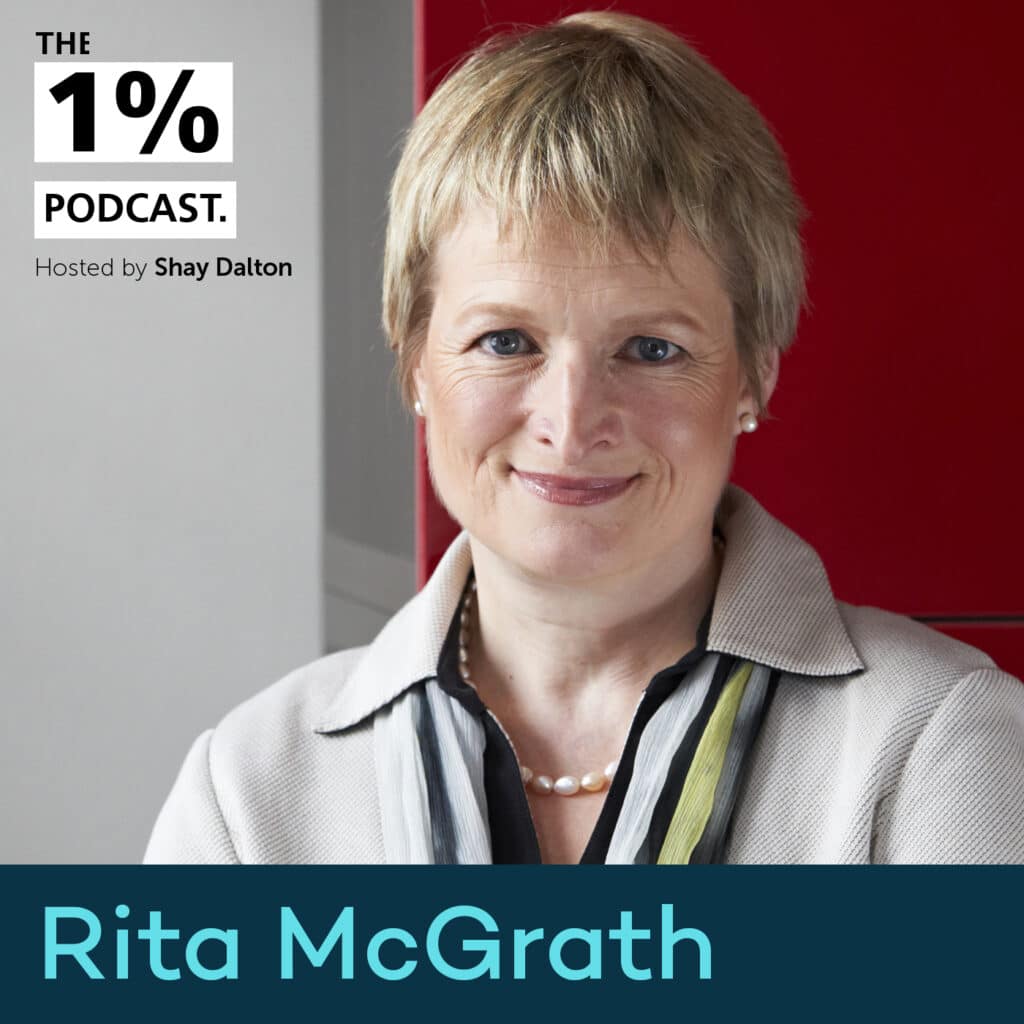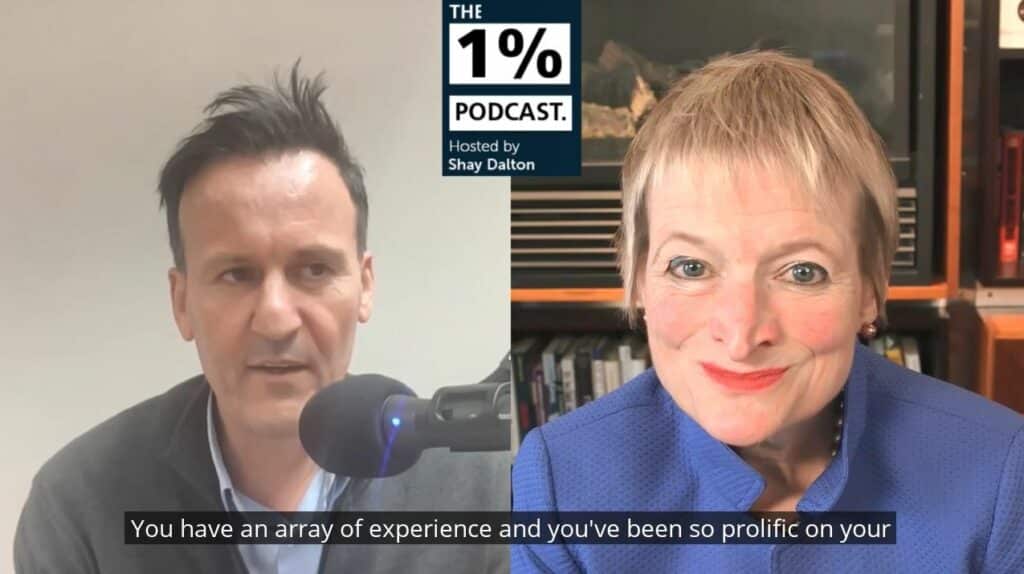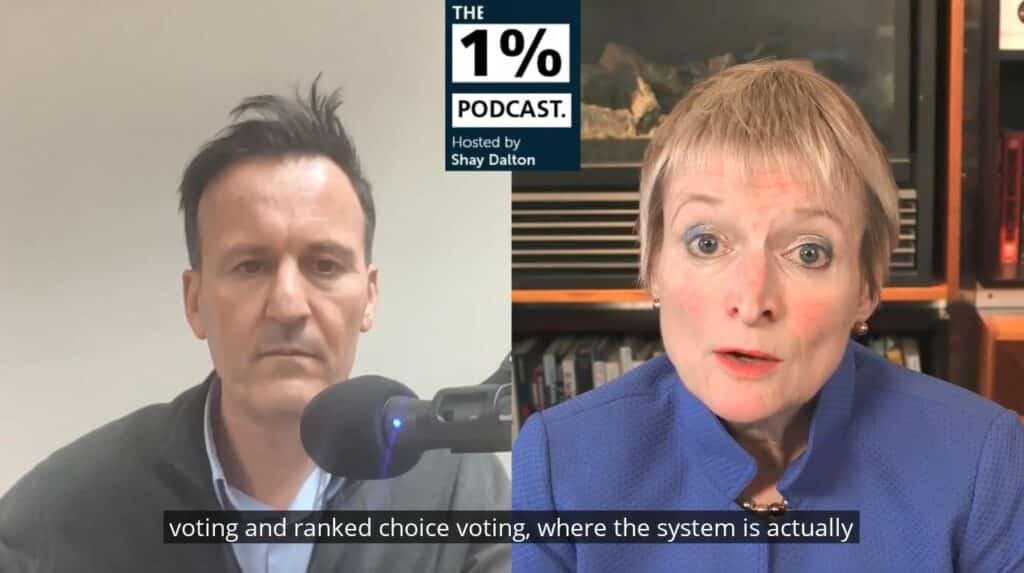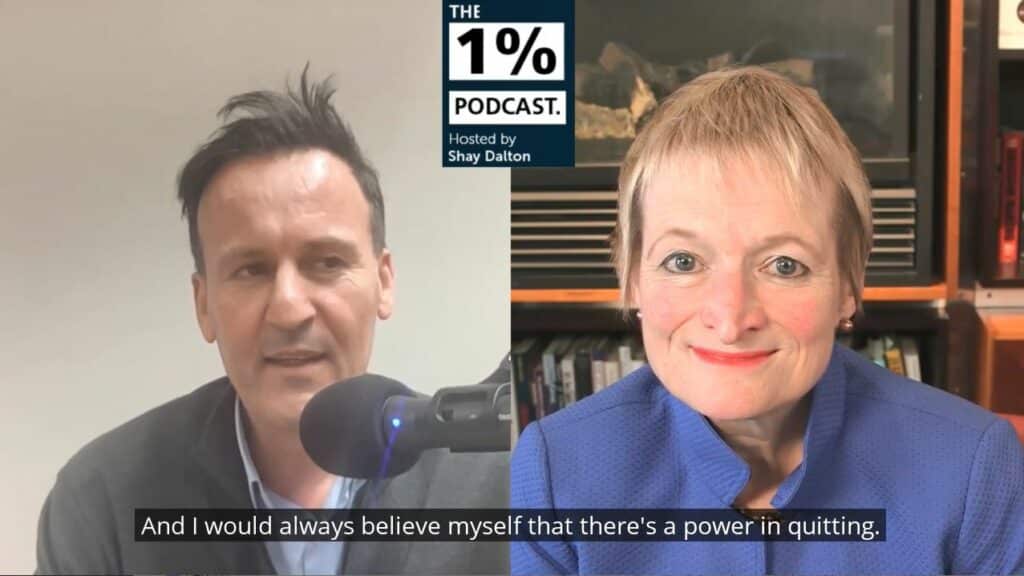 Learning that failure often leads to success
"Not achieving what you thought you would like to achieve at one juncture often opens doors to many other possibilities." Rita speaks openly about how failure has often propelled her to success.
3 mins
The polarisation of American politics
Rita observes how the structure of American politics serves to polarise parties and populations unlike other political systems with what's known as approval voting such as our own in Ireland.
2 mins
The power of quitting and being curious
Rita shares her experiences of how sometimes quitting things can lead to more opportunities and how being true to ourselves can open up many different paths to success.
2 mins
Insight of the Week
"Surround yourself with people that push you to do and be better. No drama or negativity. Just higher goals and higher motivation. Good times and positive energy. No jealousy or hate. Simply bringing out the absolute best in each other."
Warren Buffet
by Shay Dalton
"The 5am club! Seize the day! The early bird gets the worm! Whatever the slogan may be, we've been conditioned to believe that time in bed is time misspent, even though every morsel of scientific evidence points to the contrary. Studies show that reducing sleep by as little as 1.5 hours for even a single night could cause a reduction of daytime alertness by as much as 32 percent."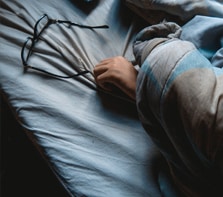 Other Article Recommendations
Work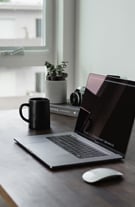 Performance & Growth
Psychology

Business, Innovation & Economy
Long Reads
Sport
Books