Insight of the Week
"If we are improving ourselves over time, no matter how gradually, we are thriving. End of story."
Philip Pearlman
Other Article Recommendations
Work
Performance & Growth
Psychology
Longform
Business, Innovation & Economy
Sport
Sport
Books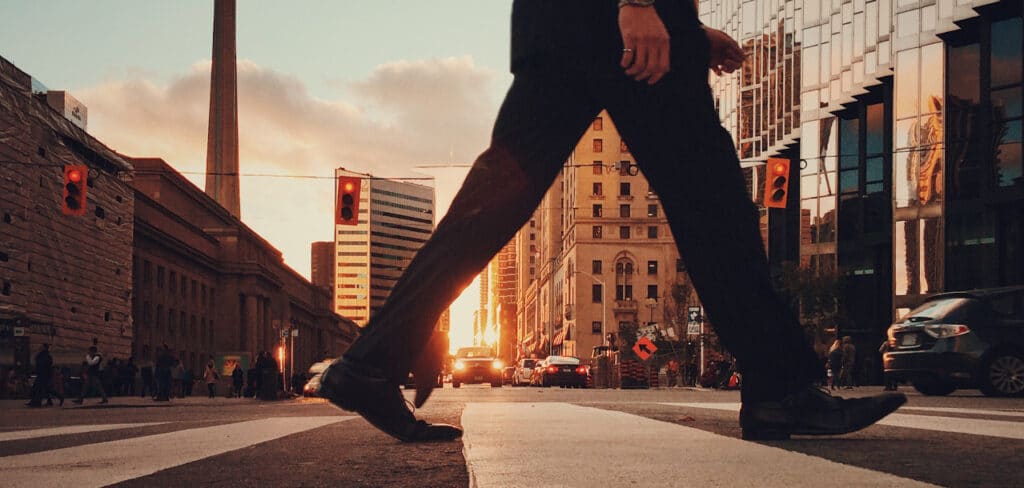 "All truly great thoughts are conceived by walking." 1 So said Friedrich Nietzsche in his 1886 philosophical treatise Beyond Good and Evil. In the more than a century that has passed since that book's publication, many other leading public thinkers from Albert Einstein to Steve Jobs also preached the virtues of walking as a tool for thought. And they were right to.
The Stanford Strolling Experiment
A 2014 study2 co-authored by Marily Oppezzo, a Stanford doctoral graduate in educational psychology, and Daniel Schwartz, a professor at Stanford Graduate School of Education, published in the Journal of Experimental Psychology: Learning, Memory and Cognition found that walking dramatically enhances creativity.
176 volunteers, mostly Stanford undergraduates, took part in the study. Across four marginally varied experiments, the study assessed the difference in creativity that emerged when the subjects were sat in front of a drab wall, walking on a treadmill (also in front of a drab wall), walking outside, sitting outside, and being pushed in a wheelchair outside. They assessed creativity through cognitive tasks commonly used to measure "divergent thinking", marking the novelty of an idea as an indicator of its creativity. For example, when asked for the possible use of a loose button, one participant offered, "as a doorknob for a dollhouse." This constituted a creative response.
The findings showed that not only does walking enhance creativity by as much as 60%, but that the positive impact of walking outside is only minimally more than walking inside. In other words, it is the act of walking itself that produces the results, not the surroundings. As the authors note, "While research indicates that being outdoors has many cognitive benefits, walking has a very specific benefit—the improvement of creativity."
The results also showed that creativity remained high when participants who had just gone for a walk then sat down to undertake a task. We are not just creative when walking, but for a period of time afterwards too.
Creativity, not mood
A similar study3 was conducted by researchers at the University of Graz in Austria, published in Scientific Reports in 2020. The findings were along the same lines, though with an interesting twist. While it also concluded that, "active people come up with more and better ideas during tests of their inventiveness than people who are relatively sedentary" 4, it then factored in happiness too.
Its findings? While greater activity contributed to increases in both happiness and creativity, the two were not interlinked. In other words, being happy does not make one more creative.
This point is both backed up and contradicted by a 2018 study5 in The Journal of Positive Psychology. While this study, using a sample of 658 young adults over a thirteen-day period, agreed that undertaking creative tasks does not necessarily lead to one being happy, it did result in participants having greater energy and feeling more fulfilled. Creative output can stem from or exacerbate negative emotions but embracing that negativity and wielding it within one's creative arsenal can foster a greater sense of meaning and engagement, if not necessarily fixing deeper lying issues.
Confined creativity
Creativity is not the reserve of creative professions. One need not be an artist, musician, or poet to benefit from a boost to those creative juices. Creativity has endless benefits across almost all endeavours—professional and personal.
As Michele Root-Bernstein, co-author with Robert Root-Bernstein of Sparks of Genius6, surmises, "It's the problem-solving processes they exhibit rather than the content or craft that make [people creative]. Just about anything we do can be addressed in a creative manner, from housecleaning to personal hobbies to work."7 Self-imposing limits on our creative potential based on arbitrary measures like job title benefits no one. Creativity can and should be wielded by all, especially when something as universal as walking can help.
The static age
We are more sedentary than ever8. Strewn on our sofas, the latest streaming venture spills from the screen ahead of us while global catastrophes play out for cheap clicks on the one in our hands. We are in an era of perpetual information, digitally overloaded, mentally fatigued. And as a result, creatively stifled. Walking can serve as a simple fix, not to mention a welcome respite from the virtual onslaught.
Three brain researchers, writing in the journal Frontiers in Public Health, posit that our complex human cognition, including our remarkable capacity for innovation, developed alongside our ability to walk9 in an evolutionary sense. So, opting for that daily stroll may not just be a way of experiencing nature but embracing your own. And given the current state of global economic affairs, walking is one of the cheaper routes to inspiration available too.
Mindless innovation
The reasons for walking's impact on creativity aren't fully understood but have been widely speculated. Its rhythmic nature is thought to have the greatest effect as it allows walking to work in a similar way to meditation and other activities that incite a semi-fugue state. Rhythm is known to lower brainwave frequency. The lowest frequencies our brainwaves reach throughout the day are right before we sleep and right after we wake up, known as alpha waves10. This state appears to be the best at inducing creative thought.
Essentially, the less active our brains are, the further their reach may expand. Think of all the times the name of that song you were desperately trying to remember came to you in the shower or during any other such everyday act in which the brain is seemingly unrequired, and you'll recognise that mundanity can free our minds in surprising ways. The simplest acts help access our deepest complexities.
This is another reason it may be best to eschew our phones when walking. Enjoyable as listening to music or a podcast may be, it is keeping our brainwaves active, and thus potentially limiting the beneficial effects walking can produce.
Walk the walk
Hippocrates called walking, "man's best medicine."11 Proverb fans may prefer to sub in laughter. The more practical amongst us, penicillin. But walking has certainly proved to be an effective and enduring form of creative inspiration.
1 Nietzsche, Friedrich Wilhelm, 1844-1900. Beyond Good and Evil : Prelude to a Philosophy of the Future. London, England ; New York, New York, USA :Penguin Books, 1990.
2 https://www.apa.org/pubs/journals/releases/xlm-a0036577.pdf
3 https://www.nature.com/articles/s41598-020-68632-9
4 https://www.nytimes.com/2021/02/03/well/exercise-creativity.html
5 https://www.tandfonline.com/doi/abs/10.1080/17439760.2016.1257049
6 Root-Bernstein, R., & Root-Bernstein, M. (1999). Sparks of genius: The thirteen thinking tools of creative people.
7 https://www.psychologytoday.com/gb/articles/200911/everyday-creativity
8 https://www.forbes.com/sites/nicolefisher/2019/03/06/americans-sit-more-than-anytime-in-history-and-its-literally-killing-us/?sh=7ffacb08779d
9 https://www.ncbi.nlm.nih.gov/pmc/articles/PMC4879139/
10 https://www.healthline.com/health/alpha-brain-waves#what-are-they
11 https://news.stanford.edu/2014/04/24/walking-vs-sitting-042414/
Insight of the Week
"My favourite words are possibilities, opportunities and curiosity. I think if you are curious, you create opportunities, and then if you open the doors, you create possibilities"
Mario Testino
Other Article Recommendations
Work
Performance & Growth
Psychology
Longform
Business, Innovation & Economy
Sport
Books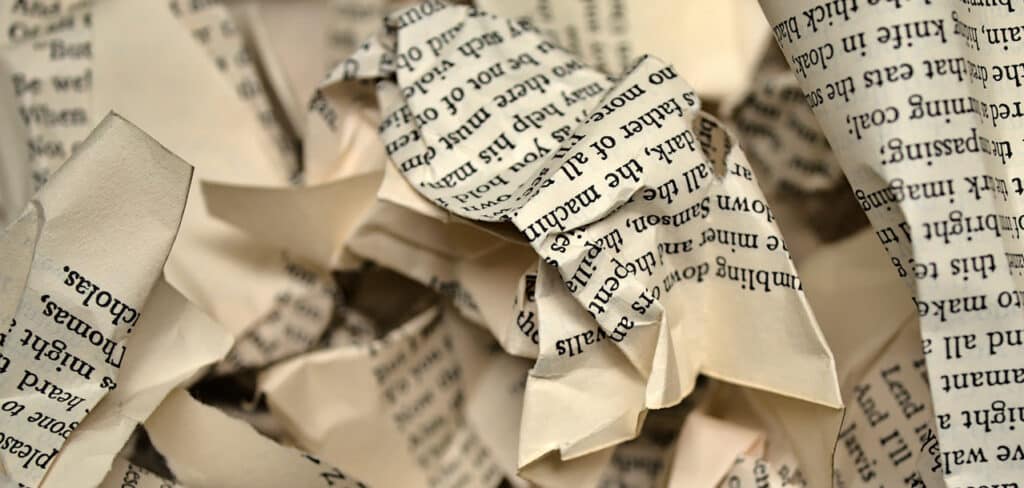 Following The 1% Podcast with the brilliant and funny Des Bishop, a background thought came to the foreground with further reflection. At the outset of the episode, we settled into our conversation by talking about how past errors or indiscretions helped position us toward a new course. In that regard, we can follow a negative trajectory downward, exacerbating what has gone wrong, or gain clarity and make necessary changes by understanding how and why certain events unfold against our desires or best-made plans. 
Making the most of your mistakes
Many know this but may not want to hear it. The concept may be anathema to your sense of being and thinking, and you may not even be willing to process the possibility in your workplace. Nevertheless, let's talk about it. No matter how cautious, discerning, motivated, prepared, and skilled you are—failure is inevitable. So why does it happen, and why are we afraid of it?
Why we fail
Failure has many makers, and any of the causes below could prove costly. Yet, as a concept, it is something we should be less afraid of, if only because it is unavoidable and can aid us once we grapple with it. According to Shiv Khera, author of You Can Win (2014), we usually fail for one of seven reasons:
Lack of persistence
Lack of conviction
Rationalisation
Dismissal of past mistakes
Lack of discipline
Poor self-esteem
A fatalistic attitude
Forbes magazine reiterates a lack of belief and expectation of sub-par outcomes and adds:
The desire to not be disruptive even if required
The instinct for self-preservation
Losing sight of our agency
Fear of risking what has been built and our legacy
Real and imagined stagnation
Confusion
Impatience, a lack of a clear plan, a missing long-term or contingent strategy, and poorly thought-out or unattainable objectives, can be included in the list.
Tuning in versus tuning out
Additionally, failure is frequently related to something happening in our lives. In other words, it is already within us and is a manifestation of an existing discomfort. Humans are complex entities, our psyches are even more layered and nebulous, and we are routinely impacted by unexpected and undesirable circumstances happening to us or around us. Moreover, the minutia of everyday life can easily influence all the causes above.
Therefore, to believe that unwanted aspects of our personal or professional lives can be wholly cordoned off from influencing job performance to some degree is naïve. That said, and as outlined in a previous 1% article, the ability to compartmentalise and conquer is necessary at certain moments, but what happens if and when we cannot do that entirely and are forced to face failure head-on?
Redirection through reappraisal
Random and not-so-random outcomes go against us or do not go according to expectations. Sometimes there is no logic for what has happened, at least in terms of the event itself. Befuddled as we are, we must act. In the corporate environment, often, there is little time or room for context.
What comes next—i.e., fixing it—requires consideration. Once we figure out how and why we can devise and execute a response. That does not simply mean carrying out damage control, although that, too, is a skill. Rather it entails an alteration of our mindset. We must reappraise the situation as well as ourselves. What was our role, if any, in this? What could have been done differently? What was learned, and how can we turn it into a gain? Mistakes can represent an opportunity, one specifically for change.
When we fail, we are highly conscious of the meaning of that setback and its repercussions. Our self-awareness is heightened, and we become more malleable and open-minded because we may be less sure of decisions or what is happening around us. Humans and markets are not always predictable or rational. However, these conditions help enact evolution and transformation, which are metonyms for progress. In that regard, failure precedes success.
Ad astra per aspera
You may know the meaning of the somewhat ambiguous, albeit ubiquitous, Latin phrase above (a rough road leads to the stars), but did you know that it adorns the memorial plaque for the astronauts who died on Apollo I? Not only is the phrase befitting, but its application to this tragic event is instructive.
On February 21, 1967, a cabin fire killed the three astronauts on board during a launch rehearsal. The mission had failed before it had even gotten off the ground. Rather than lose hope and stop, the American space programme looked inward and studied the series of mistakes that led to the accident in granular detail to learn from its errors. It saw fault within itself and did not attempt to shift blame or explain away the tragedy to either bad luck or the unknowable. Ultimately, NASA was better for it.
This shift was embodied by Gene Kranz, the legendary boss of Mission Control, who delivered this impassioned speech three days after the tragedy:
"Somewhere, somehow, we screwed up. Whatever it was, we should have caught it. We were too gung-ho about the schedule and we locked out all of the problems we saw each day in our work. […] From this day forward, Flight Control will be known by two words: 'Tough' and 'Competent.' Tough means we are forever accountable for what we do or what we fail to do. We will never again compromise our responsibilities. […] Competent means we will never take anything for granted. We will never be found short in our knowledge and in our skills. Mission Control will be perfect. When you leave this meeting today you will go to your office and the first thing you will do there is to write 'Tough and Competent' on your blackboards. It will never be erased."
These words are known as the 'Kranz Dictum,' and they remain pillars of the programme. Surprisingly, Kranz's 2009 book about the missions he was a part of is entitled, Failure Is Not An Option. Although inspiring, his title is a little misleading. Kranz, and everyone involved with Apollo I, failed. However, they were not defined by this and are instead remembered by their response. Two years later, the programme landed three men on the moon, one of the crowning achievements in the history of the human race.
Looking back, although NASA was interrupted by catastrophic failure to such a degree that it suspended crewed flights for twenty months, they were undeterred and used their mistakes as a catalyst for self-improvement. If we choose (and it is a choice) to use reflection, understanding, and growth as tools, every one of us can harness misfortune and miss-steps similarly.
References & Resources
Khera, Shiv. You Can Win: A Step by Step Tool for Top Achievers. Bloomsbury India, 2014.
Kranz, Gene. Failure Is Not an Option: Mission Control From Mercury to Apollo 13 and Beyond. Simon & Schuster, 2009.
Insight of the Week
"The common misconception is that motivation leads to action but the reverse is true "action proceeds motivation"
Robert McCain
Other Article Recommendations
Work
Performance & Growth
Psychology
Longform
Finance & Money
Finance & Money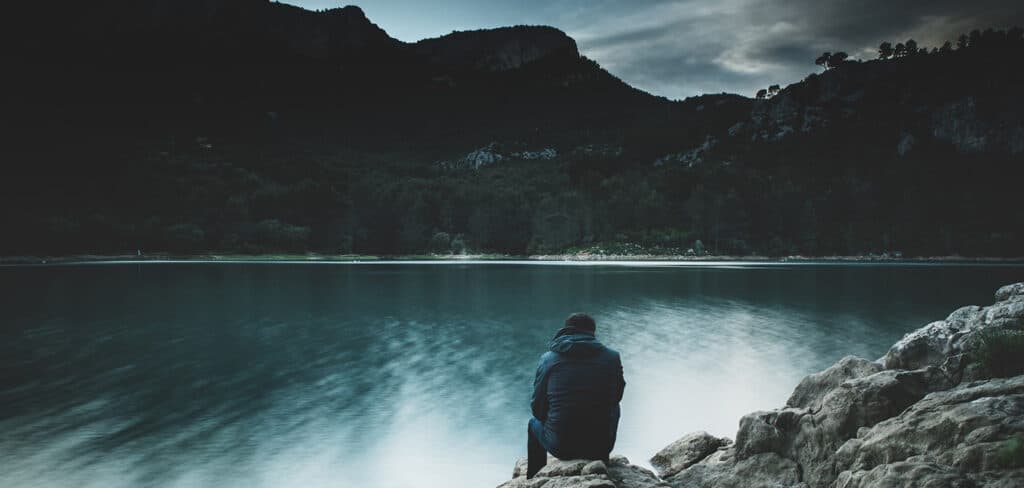 Among the holistic factors that impact job performance may be something that many of us do not acknowledge or take little notice of but matters considerably. That is our ability to mediate our environment and self-generate calm through silence. Without it, we may allow mental fatigue, creative stagnation, and distraction to influence our decisions and output.
Not all noise we experience is sound-based
The amount of conversation in the world is ever-expanding. Between our tasks, colleagues, smartphones, tablets and computers, we are surrounded by noise, white noise, and visible signals of something or someone to respond to. Transit to and from work can be loud, if not chaotic. Even if it is not, often it is frustrating. There is activity, commotion and movement in almost everything we do, which prevents silence and inhibits a sense of calm. Even without these contributing 'noise-makers,' the brain can be just as loud.
The meaning of silence
Silence, which should contain an absence of sound, is loaded. It is associated with loneliness, heaviness or awkwardness, and some use it as an indicator of emotional withdrawal, disapproval or punishment. Even in language, silence often carries negative connotations, e.g., a 'conspiracy of silence,' 'silent war,' being given 'the silent treatment,' or 'lifting the veil of silence.'
To our detriment, increasingly, we perceive silence less and less as a form of strength. In other words, it is something to be done away with, not strive for. However, finding silence in our workday can offer us much-needed clarity and renewal in micro-doses and is, in fact, 'an essential part of professional and/or personal development' (Alerby, 2003). Here is why.
The Values of Silence
In his book Silence: In the age of noise, explorer Erling Kagge (2017) calls silence 'the new luxury.' Make no mistake, the nature of our existence in a busy and noisy world necessitates locating points of silence—it is not a luxury. The World Health Organization (WHO) released a report that investigated the impact of environmental noise from planes, trains and vehicles, and other community and leisure sources in Western Europe. It concluded that too much noise is a corrosive element in our lives. Not surprisingly, studies also show that dialling down the audible noise offers psychological and mental health advantages, such as enhanced creativity, heightened focus, self-control, self-awareness, and greater perspective. When these faculties of our mind operate at optimal levels, we can have more confidence in our thoughts and decisions because we are sure that our brain is functioning as we want and need it to. Silence is, therefore, a 'sense-making process' (Alerby, 2003).
Within reflective praxis, silence is also an active process. In Japan and Japanese business culture, silence is considered as important as speaking because it offers a 'moment to understand what has just been communicated' and to 'respond in a well thought out manner' (ibid). Through silence, we might understand the value of what is being said to us. If we allow it to be, silence is instructive, and periods of reflection, no matter how brief, may yield more understanding or extra time to overcome a problem. Famously, Francis Bacon once said, 'Silence is the sleep that nourishes wisdom.'
Productivity is a universal term in professional environments. How we achieve it is varied but not typically aligned with silence and taking a pause. Some business insiders argue that, contrary to logic or belief, the collective benefits of silence and taking a break from our professional responsibilities may stimulate productivity and creativity. Before he was a figure of nonviolent resistance, Gandhi was a lawyer and kept a weekly day of silence on Mondays to re-centre himself and concentrate specifically on work. Others like Vijay Eswaran, chief executive of Qi Group, a Hong Kong conglomerate, and Nick Seaver of Ziff Capital Partners have combined meditation with professional development and attribute time spent in silence to their successes. Reducing internal noise is as critical as reducing external noise.
There are physical benefits to be derived as well. Spending time in silence positively affects the body by reducing blood pressure, boosting the immune system, reducing blood cortisol, promoting hormone regulation and preventing arterial plaque formation. Moreover, research published in the National Library of Medicine indicates that prolonged silence produces new cells within the hippocampus, the brain region responsible for memory and the senses. Even just two minutes of silence a day has a calming effect more significant than listening to relaxing music. Although extended silence may be difficult to come by at work (and home), its value on your psychological and physical well-being is clear. Make time to engage in forms of wakeful rest.
Strategies for finding silence
How do you incorporate silence into your day? Time and space are needed for this, and some amount of 'pure' silence is beneficial if it can be found. If it cannot, meditation takes many forms and does not require classes. There are apps, and then there is simply sitting with yourself, gathering your thoughts, or letting go of them for a few minutes each day. Silence is as much a context as it is a process, and you can find it anywhere. We must seek it.
Similarly, you can meditate on an ad hoc basis. Walks, driving or riding the train, waiting at the doctor's office, and layovers at the airport provide regular windows for meditation, contemplation, release and quiet decompression. Remember, it is more important to find a place for and not necessarily of silence. All you need is a few minutes of quality time for meditation, which, as the Mayo Clinic suggests, is good medicine.
Guard this space in your schedule
Achieving silence takes effort. For most people learning to use silence involves meditation training, retreats and wilderness experiences. Keep yourself open to what your mind and body require, and do not let this time and space be interrupted. Make it sacred, especially if it can only be a few minutes a day.
Soundlessness applies to a quiet mind as well. Take email and social media breaks and blackouts. Do not let yourself be consumed by 'silent' conversations. Our internal chatter greatly contributes to a lack of silence. Ultimately, if we cannot control the noise level in our society, we have some say regarding the amount of silence in our lives. These psychological and physical reprieves may be critical during difficult or tense periods.
References & Resources
Eva Alerby & Jo´runn Eli´do´ttir Alerby (2003) 'The Sounds of Silence: Some remarks on the value of silence in the process of reflection in relation to teaching and learning,' Reflective Practice, 4:1, 41-51. DOI: 10.1080/1462394032000053503
Bernardi L, Porta C, Sleight P. 'Cardiovascular, cerebrovascular, and respiratory changes induced by different types of music in musicians and non-musicians: the importance of silence.' Heart. 2006 Apr; 92(4): 445-52. DOI: 10.1136/hrt.2005.064600
Erling Kagge (2017) Silence: In the age of noise, Becky L. Crook (trans.), Vintage Books.
Dan Ruch (2017), Founder and CEO of Rocketrip, 'Why Silence May Yield More Productivity Than You Think,' published in Inc., https://www.inc.com/dan-ruch/why-silence-may-yield-more-productivity-than-you-t.html
Betsy Mikel (2016), Owner of Avek, 'Neuroscience Reveals Nourishing Benefits That Silence Has on Your Brain,' published in Inc., https://www.inc.com/betsy-mikel/your-brain-benefits-most-when-you-listen-to-absolutely-nothing-science-says.html
Mayo Clinic Staff (2022) Meditation: A simple, fast way to reduce stress
The WHO European Centre for Environment and Health (2011) 'Burden of Disease from Environmental Health: Quantification of healthy life years lost in Europe,' Bonn Office, WHO Regional Office for Europe coordinated the development of this publication.
Vijay Eswaran profile by Paul Maidment (2007) 'The Sound of Silence,' in Forbes
Insight of the Week
"You have to be run by ideas, not hierarchy, the best ideas have to win, otherwise, good people don't stay."
Steve Jobs
Other Article Recommendations
These picks are heavily researched, thoroughly vetted and the best way to spend your free time.
Work
Performance & Growth
Psychology
Business, Innovation & Economy
Health
Books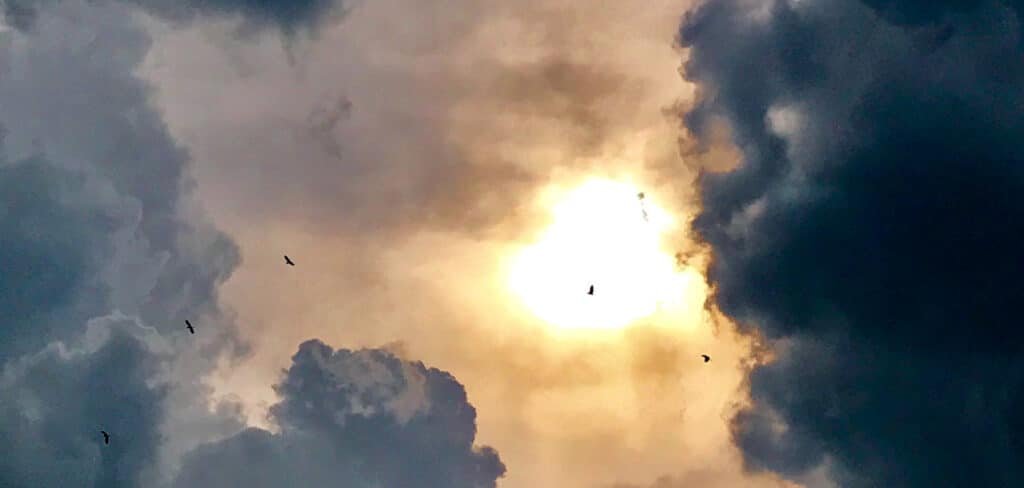 Game of Thrones, and its Song of Ice and Fire source material before it, connected with viewers around the globe for a variety of reasons. Arguably first among them was escapism. For an hour each week, viewers would disconnect from their lives and focus instead on this intoxicating fantasy realm, replete with magic, medieval brutality, and dragons. But even the most seemingly imaginative of otherworldly distractions requires some ties to everyday reality to land with an audience. For Games of Thrones, one such stark (and Stark) pronouncement that permeated the zeitgeist and became an everyday part of the cultural lexicon was the oft-repeated, ever-ominous assertion: Winter is coming. As clocks turn back in most of the western world, we must contend with the fact that, though we are still in the throes of autumn, winter has come, or at the very least is coming, bringing with it the annual productivity malaise that accompanies the season of darkness.
Winter is the least productive season for businesses. That's according to research from project management software company Redbooth, published in Forbes magazine1. The company analysed their data over a four-year period and found that in winter users completed 22.8% of their tasks on average, compared with 27.3% in the autumn, 25.4% in the summer and 24.5% in the spring. A report by British Summer Fruits2 found that during the colder months, 74% of people find it harder to get out of bed for work, while 37% are far more likely to call in sick. In A Christmas Carol, Charles Dickens proclaimed that, "Darkness is cheap." Not, it seems, if you're running a business contending with a seasonal productivity slump.
Why does winter hamper our productivity?
Some of the reasons for our drop off in productivity through the winter months are clear to all. The first is that, naturally, we get less light during winter than we do during the other seasons as there are less hours of sunlight. This minimises the amount of Vitamin D we receive, which can negatively impact3 our mood and performance. The darkness, paired with the cold, also has a motivational impact. We are less inclined to get out of bed and go for a pre/post-work walk or run (or whatever wellness habit floats your boat) on a dark, wet and windy day than we are in the height of summer. And this kickstarts a cycle. As we become less active, we become lazier. And laziness only breeds more laziness. Lack of exercise leads to lack of motivation to eat well, which in turn gets made worse by the cold weather that makes filling comfort foods a more appetising prospect than that mid-November salad. The downward spiral becomes self-fulfilling and self-perpetuating. Once our routine is broken, it becomes incredibly difficult to get back on the wagon. At least until the frost melts and we're returned to the hope of spring.
There are scientific reasons for our winter malaise too. Darkness—or more precisely, lack of natural light—is proven to have a significant impact on our mood, alertness and general well-being4. Our body clocks, or circadian rhythms, are naturally tied to the sun's hours. In winter, we often rise in darkness, throwing our bodies into what Greg Murray, professor of psychology at Swinburne University in Australia, calls "phase delay"5. Phase delay means that our circadian clocks are nudged later during winter, so that piercing iPhone alarm is going to feel much crueller the day after the clocks go back than it did before. Bad news for the annual optimists preaching the virtues of "the extra hour in bed".
That's not to mention the one in fifteen people who deal with seasonal affective disorder6 (SAD), a number that may be on the rise7. For sufferers of SAD, winter brings about prolonged mood changes and oftentimes spells of severe and debilitating depression. The point, if it weren't already clear, is that the effect winter has on our mood and performance is profound. But there are steps we can take to minimise darkness' damage and try to keep on track.
Battling the elements
Let's start with the body. In order to counteract the lack of vitamin D, we'd be well advised to take supplements through the winter8 (and maybe through other parts of the year). Which is not to say supplements can suffice for the real thing. We should absolutely try to get outside during daylight hours as much as possible. That can be a run or walk on our lunch break, or pre-work for the early risers. In fact, one benefit of the ubiquity of home and hybrid-working patterns in the wake of the pandemic is that it gives us greater autonomy over our working schedules, meaning we may feel more comfortable putting work on hold to get outside during working hours than we would if doing so required leaving an absent desk in the view of potentially disapproving colleagues and bosses.
In the same way we might subsidise the vitamins and nutrients we receive from natural light, so too might we subsidise natural light itself. Those who suffer from SAD will likely already be familiar with SAD lamps9, a form of light therapy designed to replicate daylight and trick the body into releasing serotonin in the same manner it would through warmer months. This concept is no longer reserved exclusively for sufferers of SAD, with many leading lighting brands now offering some form of bio-adaptive lighting10—designed to work in tandem with the circadian rhythm— that mimics the sun's natural patterns and helps the body react to artificial light as it would to the natural variety it is impersonating. This can improve our mood, alertness, sleep pattern, and even our creativity. Similarly, such lights can work as alarm clocks, simulating the look and feel of sunrise to wake us up naturally, removing the bleakness of surrounding blackness from our waking experience so we're less likely to start our day in a negative mindset.
Light and its benefits aside, what can you do to enhance productivity? Tick off tasks first thing. Mark Twain famously said, "Eat a live frog first thing in the morning and nothing worse will happen to you the rest of the day." He was being facetious, of course, but studies show that ticking off a major task early11 can set us up on the path for achieving more throughout the day. Others agree that completing tasks early is the way to go but argue that it's better to accomplish a few small, achievable tasks12 first thing rather than anything monumental, simply to get your mind in the habit of getting things done and feeling productive. Neither option will be right for everyone, so the trick is finding which works for you.
If you already have a routine heading into the winter months, don't let it slip. It's all too easy to let those first bitter mornings destabilise an established, fully functional set of morning habits and break the cycle. And starting a routine again is far harder than keeping one up. If you do happen to slip up, don't worry. According to a study13 published in the European Journal of Social Psychology, missing any single day of a particular habit has no impact on your long-term ability to stick to the habit. But as Atomic Habits author James Clear notes14, "the most important thing is not to prevent mistakes altogether, but to avoid making a mistake twice in a row." So, if you falter, as we all do, rather than castigating yourself, instead focus your attention on avoiding the second mistake.
Maintaining a routine through the winter months could be key to not letting your standards drop off, so if you have one, keep it going. If you don't, it's never too late to get started. As the entrepreneur Jim Rohn notes, "Success is a few simple disciplines, practiced every day; while failure is simply a few errors in judgment, repeated every day."
Let routine bring some light to your winter—and keep the dark slump at bay.
References
1 https://www.forbes.com/sites/priceonomics/2017/12/08/when-do-people-actually-get-work-done/?sh=27502a742e5d
2 https://palife.co.uk/news/winter-slump-productivity-suffers-in-the-colder-months/
3 https://www.healthline.com/health/food-nutrition/benefits-vitamin-d
4 https://www.business.com/articles/flick-of-a-switch-how-lighting-affects-productivity-and-mood/
5 https://www.wired.com/story/science-explains-why-we-should-work-shorter-hours-winter/
6 https://www.nhs.uk/mental-health/conditions/seasonal-affective-disorder-sad/overview/
7 https://www.healthline.com/health-news/more-people-may-experience-seasonal-affective-disorder-this-year
8 https://www.gov.uk/government/publications/vitamin-d-supplementation-during-winter-phe-and-nice-statement/statement-from-phe-and-nice-on-vitamin-d-supplementation-during-winter#:~:text=Everyone%20is%20advised%20to%20take,of%20falls%20in%20older%20people.
9 https://www.healthline.com/health/sad-lamp
10 https://www.interact-lighting.com/global/capabilities/bio-adaptive-lighting
11 https://theproductiveengineer.net/hardest-or-easiest-work-first-what-the-research-shows/#:~:text=However%2C%20other%20experts%20believe%20that,and%20work%20their%20way%20up.
12 https://www.theguardian.com/lifeandstyle/2012/sep/07/change-your-life-procrastination-burkeman
13 https://onlinelibrary.wiley.com/doi/abs/10.1002/ejsp.674
14 https://jamesclear.com/second-mistake
Insight of the Week
"Setting goals is the first step in turning the invisible into the visible"
Tony Robbins
Other Article Recommendations
These picks are heavily researched, thoroughly vetted and the best way to spend your free time.
Work
Performance & Growth
Psychology
Sport
Business, Innovation & Economy
Health
Books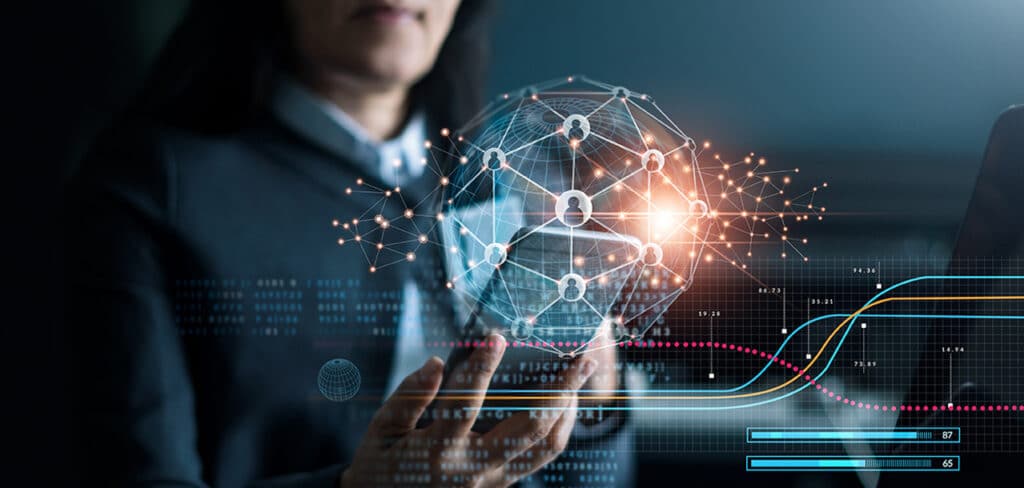 In a recent Financial Times article accompanied by the headline: "'Big Brother' managers should turn the lens on themselves", Rana Foroohar, the newspaper's Global Business Columnist, made a compelling argument for why the increased surveillance of workers is not the answer within our increasingly hybrid working world.
Stats such as the 13.5% increase in the number of meetings attended by employees during the pandemic speaks of industries and sectors ill at ease in affording workers more autonomy and trust, especially in settings where 'clocking in, clocking out' has been a core routine for decades or longer.
The remote work disconnect
Survey results from Microsoft, published back in September, pinpointed this friction, highlighting that while 87% of participants felt they were "as, or more" productive when working from home, a staggering 80% of managers disagreed with the very same statement. Speaking to the BBC, the company's chief executive, Satya Nadella, urged companies to look beyond what he termed the "productivity paranoia" and seek real and practical solutions to fix this "disconnect".
The number of companies using data surveillance software to track employee activities has doubled since the beginning of the pandemic, and Foroohar's column put forward three challenges in response. Not only are workers more stressed and resentful of being monitored closely, but creative activities – vital in so many organisations – are much harder to quantify and reflect accurately by metrics alone. In addition, research showing that 70% of meetings actually keep employees from doing more productive work puts the onus on managers and our organisational leaders alike to do better.
The inner CEO
And that is where the work and insight of Jeremy Blain, Chief Executive of PerformanceWorks International, is worth considering. Backing up the long-held belief that workers tend to leave managers rather than companies when they switch roles, Jeremy's excellent book "The Inner CEO: Unleashing leaders at all Levels" was one topic that came up during our broad-ranging conversation on the 1% Podcast. 
Distribution of leadership
Jeremy advocates that developing leaders across all levels of a business is the most effective response for any organisation experiencing significant and fundamental change. In reality, he's talking about the vast majority of companies right now as they not only embrace digital transformation but also try to address the enormous organisational shifts brought about by blended workplaces, remote working, the so-called 'Great Resignation", and our teams being more diverse in nature than ever before.
Empowerment
Business leaders trying to ensure the consistent implementation of a strategy – simply – are unlikely to have both the capacity and expertise to be the only ones to provide relevant guidance through the cultural changes required to embed these same plans. Why does that mean in plain English? It takes a group effort to sustain change. That alone requires honesty and self-reflection at the highest level within management but is also why empowering "inner CEOs" and focusing on utilising talent with a small 't' helps to deliver ongoing and more permanent buy-in from employees.
Speaking to the 1% Podcast, Jeremy explained: "The scope and scale of transformational shift that leaders are dealing with is something I call 'The Triple Now'. It's a digital transformation that is happening, a workforce shift, and a piece in the middle of those that is about connectivity, new ways of working, and eco systems.
"All of these mean a leader can be stretched in areas that they potentially have zero capability in. And this is already a reason to include a sense of 'how do we distribute leadership in a better way' so that organisations can use the expertise and experience of people in their organisation in more strategic ways."
Reverse mentoring
Reverse mentoring was one example given during the podcast episode. It has been used to impressive effect by Citibank where millennials have been invited into the boardroom to share their insights around technology and social media, which has the dual consequence of giving younger workers greater buy-in and a feeling of making an important contribution.
Human-centered leadership
Jeremy went on: "There is also a demand from employees for more human-centred leadership – more empathy-driven, more collective, and more empowering leadership. Employees are ready to help and want to be part of the solution. They don't want to be told what to do all of the time.
"Saying that, leaders do need time. They are navigating uncertain futures right now so by empowering more people to think about what the next two or three years might hold, all this together allows for empowerment (of employees) to flourish."
Jeremy's book, The Inner CEO, includes specific tools, frameworks, and templates while providing a strong foundation for any leader looking for practical supports through the implementation of sustainable change in their organisation.
In creating a new sense of ownership, involvement, and trust within an organisation, such an environment will also serve as a motivational tool for its employees. Workers that feel part of the tribe will naturally have a vested interest beyond their specific duties, while the business will feel the benefit of being closer to clients, customers, industry trends, early warning signs, and potential opportunities alike.
Insight of the Week
"Where you focus can hold you back. Focusing on the outcome makes the gap between now and the finish line seem larger than it is. Focus on the next step."
Shane Parrish
Other Article Recommendations
These picks are heavily researched, thoroughly vetted and the best way to spend your free time.
Work
Performance & Growth
Psychology
Sport
Business, Innovation & Economy

Insight of the Week
"It's only after you've stepped outside your comfort zone that you begin to change, grow, and transform."
Roy T. Bennett
Other Article Recommendations
Work
Performance & Growth
Psychology
Books
Finance & Money