Client Partner Manager
MetroLink invites applications for the role of Client Partner Manager for the MetroLink Programme, the largest ever transport infrastructure project undertaken in Ireland.
The Client Partner Manager is a key role within the Procurement & Contract function of TII's MetroLink Programme team, managing TII's contract with the Client Partner.
You'll be responsible for contract management and strategic performance management of the Client Partner, ensuring this key contract is a success and achieves best value for the programme.
About MetroLink
MetroLink is a transformative piece of public transport infrastructure unmatched in Ireland. The system offers a high-capacity, high-frequency metro railway with 16 new stations from Swords to Charlemont. Integral to its design is the interlinking of multiple transport networks, including Dublin Airport, Irish Rail, DART, Dublin Bus, and Luas, promoting a seamlessly integrated transport experience for the Greater Dublin Area.
Additionally, MetroLink creates direct links to primary destinations like Ballymun, the Mater Hospital, the Rotunda Hospital, Dublin City University, and Trinity College Dublin.
The majority of its 19km route is underground, marking a paradigm shift for Irish public transport. Upon launch, MetroLink will provide trains every three minutes during peak times, with a potential frequency increase to a service every 90/100 seconds by 2060. It can cater to 20,000 passengers hourly in each direction, a significant leap from the existing Luas Green Line's 9,000 passenger capacity. When finished, the expected annual ridership will reach 53 million passengers, providing unprecedented convenience with an approximate 25-minute commute from Swords to Dublin city centre. The MetroLink rail system will be fully automated, driverless train operations, with full segregation from other traffic.
Key Responsibilities
Responsible for the contract management of the Client Partner to ensure business objectives are achieved.
Support the implementation and maintenance of a robust Supplier Relationship and Performance Management strategy for the Client Partner(s).
Utilise and build knowledge of relevant markets and supplier relationships, including capabilities and capacities, to inform contract strategies.
Advise and provide professional challenge cross functionally within MetroLink, external consultants and others on complex procurement and contractual matters associated with the Client Partner(s).
Ensure best value for overall project commercial decisions within area of responsibility.
Ensure compliance with EU, National and TII corporate procurement policies and procedures.
Working alongside the Head of Procurement and Contracts as a point of contact for all Client Partner related matters.
Act as a brand ambassador for MetroLink.
Key Skills & Experience
Extensive experience of managing a range of commercial agreements, legal awareness of contract risks, including experience of complex and bespoke contract terms and commercial principles including supplies, services and framework agreements.
Experience in managing consultancy contracts and requirements in the order of €20m or equivalent.
Contract change control management, cost management and contract negotiation.
Supplier relationship management and performance management.
NEC terms and conditions.
Construction supply chain market knowledge.
Delivering solutions and results in dynamic environments.
Delivery on behalf of public bodies and experience of procurement including EU Directives and the evaluation of significant contract tenders is desirable.
Direct experience of highly complex, large engineering capital investment programmes and experience gained within safety critical infrastructure environments such as metro/ rail are desirable.
BA/BSc Hons in Engineering, Quantity Surveying, Business, or related discipline.
For full information please download the detailed candidate briefing booklet about this role,
Application Process
TII has retained Newsom Consulting and Steering Point to assist with the recruitment of this position. To apply, please include the following information:
A comprehensive CV detailed as relevant to the position (no longer than 5 A4 pages).
A cover letter/ personal statement outlining why you wish to be considered for the post and where you believe your skills, experience and values meet the requirements of the position (no longer than 2 A4 pages).
A fully completed Key Achievements Form (Page 17 of the Briefing Booklet).
Closing Date: The deadline for applications is no later than 5.30pm on 11th December 2023.
For further enquiries regarding the position, contact Shay Dalton at Sdalton@steeringpoint.ie.
Transport Infrastructure Ireland is committed to a policy of equal opportunity.
At a glance
Location:

Dublin, Ireland

Job type:

Full-Time

Job sector:

Construction & Engineering

Published:

20 November 2023
Your consultant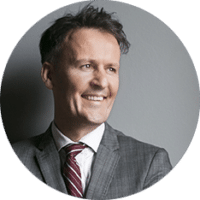 Shay Dalton
Partner
View all opportunities