Weekend Business Papers
Subscribe to get the digest of the weekend's business papers straight to your inbox.
27-11-2022
The 1% Podcast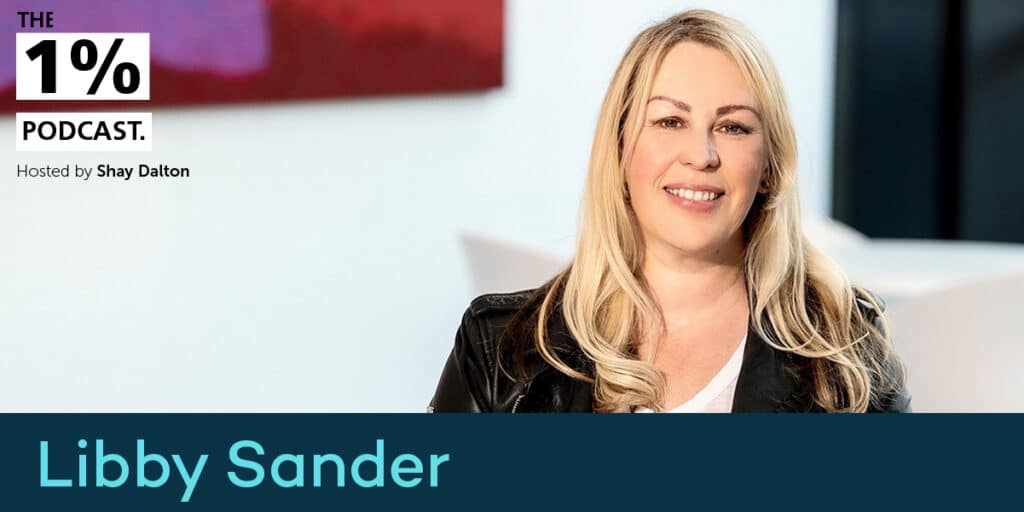 Dr Libby Sander is a leading expert on understanding the future of work, and how we can reimagine work to live more meaningful and creative lives. She is an Assistant Professor of Organisational Behaviour at Bond University, a Fellow of the Australian Institute of Management, the founder and director of the Future of Work Project and Rethink, and an Agenda Contributor at the World Economic Forum. 
Libby is regularly featured on radio and in national and international media including The Wall Street Journal, The Financial Times, BBC, and The Guardian, and is a feature writer for The Conversation, where she comments on issues related to work, the workplace, society and future trends in organisations.
In our conversation, we discuss onboarding, workplace culture, personality testing, quiet quitting, leadership, well-being and the freelance movement. Libby also shares insights into how we can move towards careers that are more life-centered rather than work-centered.
Business Papers – The Main Talking Points
· The Business Post claims there will be a radical overhaul of the Irish planning system
· The Sunday Independent leads with a Central Bank warning over supporting zombie firms
· The Sunday Times says Irish data authorities are set for a showdown with Meta and Twitter
· The Financial Times claims Qatar is reviewing its investments in the city of London
·   The Wall Street Journal says protests are spreading across China over Covid restrictions
"Sometimes the grass looks greener."

— Leo Varadkar tells would-be emigrants they might not find cheaper housing abroad
Business Post
"Radical overhaul of the Irish planning system to limit judicial reviews" headlines one of the cover stories on this week's Business Post. Daniel Murray and Lorcan Allen have the scoop, claiming the overhaul will limit access to the judicial review system to make it more difficult for individuals and groups to object to infrastructural projects. Renaming An Bord Pleanala is also said to be under consideration.


"Moneypoint to convert from coal to oil under climate plan" headlines another of this week's top stories. Daniel Murray and Michael Brennan report that Moneypoint power station, which is Ireland's largest electricity generation station, will be converted from coal to oil under the state's new Climate Action Plan.


Could Sinn Fein's appeal be on the wane? Support for Ireland's most popular party is down four points to 31% in the paper's latest opinion poll. Meanwhile, as Leo Varadkar prepares to take back over as Taoiseach, support for Fine Gael is up 3% to 24%. Fianna Fail languishes in third place with just 15% support.


In brief


·   Betting magnate Peter Oates has increased his backing of pre-pay energy firm Pinergy


·   Equestrian accessories firm Horseware Ireland increased operating profits by 40% to €3.2m


·   Horizon Therapeutics has received planning permission to develop a €1bn facility in Waterford


·   Gambling giant Flutter aims to grow its earnings in the US to $5bn within eight years
The Business Post is a digital subscription. We encourage you to support quality journalism and subscribe or buy the physical newspaper. Subscribe here.
The Sunday Independent
"Makhlouf warns on dangers of supporting 'zombie firms'" headlines the top business story in the Sunday Independent. Samantha McCaughren reports on a warning from Central Bank of Ireland governor Gabriel Makhlouf that the government needs to exercise caution over continuing to support struggling businesses.


Telecoms company Eir is in the headlines again for its poor customer service. Gabrielle Monaghan reports that telecoms regulator ComReg has received complaints from former Eir customers that the company continued to bill them for services they no longer used – and then went on to sell their outstanding "debts" to Stubbs Gazette.


Turning to the aviation sector and trade unions at Aer Lingus have rejected the airline's latest pay offer saying it "falls far short of the expectation" of staff. According to Fearghal O'Connor's report, Aer Lingus made an offer of around 2%. The matter is now expected to go to the Workplace Relations Commission.


In brief


·   Athenry manufacturer C&F posted revenues of €51.2m in 2021


·   Luxury brand Montblanc has opened a store on Dublin's South Anne Street
The Sunday Independent is a digital subscription. We encourage you to support quality journalism and subscribe or buy the physical newspaper. Subscribe here.
The Sunday Times
"New Irish battle with Elon Musk and WhatsApp" headlines the top story in the Sunday Times. John Mooney reports that the Data Protection Commission (DPC) has launched "major inquiries" into the conduct of Twitter owner Elon Musk as well as a suspected data breach by WhatsApp. The DPC is said to be trying to ascertain if the telephone numbers of 487m WhatsApp users have been "scraped" by hackers. Meanwhile the regulatory is also trying to confirm if Twitter is still complying with its data obligations after new owner Elon Musk let a slew of senior executives go.


Turning to the business pages and the top story is that revenues at tech unicorn have jumped 28% to $876m. Workhuman, formerly known as Globoforce, manages employee recognition and retention programmes for some of the world's biggest companies.


Someone else whose earnings have soared is the golfer Rory McIlroy. Brian Carey reports that his earnings from royalties and management fees rose 25% to $19.7m last year. McIlroy's total earnings for 2021 were estimated at $41.5m.


In brief


·   Irish Water requires an additional €693m to fund its operation over the next two years


·   Cantor Fitzgerald Ireland posted a near 25% jump in revenues to €46m last year
The Sunday Times is a digital subscription. We encourage you to support quality journalism and subscribe or buy the physical newspaper. Subscribe here.
The Financial Times
"Qatar rethinks London stakes after ads ban" headlines the stop story in the Financial Times. As the World Cup continues, the paper says Qatar has launched a review of its investments in London after the city's transport authorities banned the Gulf state's advertisements on its buses, taxis and underground trains.


Investment banks JPMorgan Chase and Deutsche Bank are being sued by women and girls abused by late financier Jeffrey Epstein. In the lawsuits, the plaintiffs accuse the banks of "providing the requisite financial support for the continued operation of Epstein's international sex trafficking organization".


Sterling looks "vulnerable" to further falls and the looming UK recession could have "serious" effects on British society. That's according to Rokus Capital Management which said the UK had suffered a bigger hit than other developed countries due to Brexit, deglobalisation and the coronavirus pandemic.
The FT is a digital subscription. We encourage you to support quality journalism and subscribe or buy the physical newspaper. Subscribe here.
The Wall Street Journal
"Chinese protests spread over government's Covid restrictions" headlines the top story in the Wall Street Journal. With the rest of the world now largely back to normal, protests have erupted in major cities across China over its "zero-Covid" strategy. The story quotes one foreign policy expert who said the protests "could quickly evolve into the most severe political crisis since Tiananmen".


Fresh after being sentenced to over 11 years in jail for defrauding investors, a federal judge has recommended that Theranos founder Elizabeth Holmes serves her sentence in a minimum security prison camp in Texas. According to the story, Holmes could get a 15% reduction on her prison time for good behaviour which would see her serving nine and a half years.


And finally, it's another week which means another round of changes to social media platform Twitter. The company said this week it will roll out a new verification feature which will see companies getting gold ticks, government accounts getting a grey tick while individuals will keep their blue tick. Let's see if these ticks stick.
The WSJ is a digital subscription. We encourage you to support quality journalism and subscribe or buy the physical newspaper. Subscribe here.
Thanks for reading and have a good week.
Shay Dalton
All views are strictly my own brief interpretation of the articles in the various publications and are not intended to be comprehensive. Please feel free to forward to friends or colleagues and get in touch if you wish to add contacts to the mailing list.