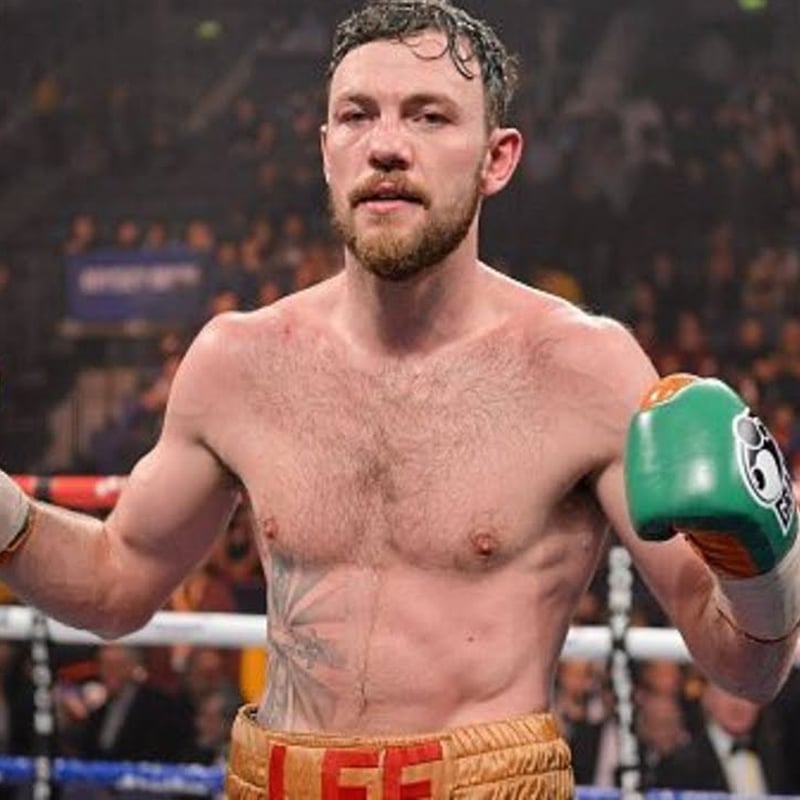 #5
What it takes to be a champion
Andy Lee
---
Andy is a former Boxing Middleweight Champion of the World. Known in boxing circles as a tough-as-nails southpaw, Lee's famous right hook is world renowned. He's also an Olympian, having competed for Ireland at the 2004 Olympic games in Athens.
In this interview, you'll hear Andy and me get into his training techniques and methodologies, what Lee thinks about success and what it takes to be a great champion.
Subscribe
Find the show on your favourite player
Summary
1:10
Andy Lee's early steps towards becoming a champion boxer
How his career path was a surprise to those around him
The importance of "sticking with it"
Always striving to win the next fight instead of aiming towards world championship
2:29
Writing the book "Fighter"
The long and hard work of writing a book
Working with a ghost writer
Being newly retired and why this was the best moment to write this book
3:50
Andy's Gypsy heritage
How it defines and shapes who he is
The advantages and disadvantages it offers
5:15
The shift to High Performance training in Irish boxing
Gary Keegan's role in professionalizing amateur sport
The changes in lifestyle and mentality required of high performance athletes
The previously neglected importance of mastering the technical nuances of boxing
7:29
Andy's early training and first coaches
His start at a prestigious London boxing school
Having blind faith in your coach
The different coaching styles of Billy Walsh and Gary Keegan
10:30
Getting the call from notorious coach Emanuel Steward
Andy's surprise when he got the call from Emanuel: "I thought it was a joke"
14:15
Andy's Olympic career and the progress of Irish boxing
His decision to remain at the amateur level and compete in the 2004 Olympics
Andy was the only Irish fighter in the 2004 Olympics, but every following year those numbers went up
16:15
Moving up in the boxing world
Making the switch from amateur to professional boxing
Why staying at the amateur level longer helped him be more successful at the professional level
17:30
The skills honed in amateur boxing
Mastering basic fundamentals
Always adjusting to different opponents and different boxing styles
19:45
Emanuel Steward's influence
Andy's time spent living with Emanuel's family in Detroit
His big influence on Andy's life, both personal and professional
What Andy learned by watching and commenting matches with Emanuel
22:25
The difference between Emanuel Steward's and Adam Booth's coaching styles
Emanuel loved knockouts
He encouraged fighting tall, using your jab, and setting up your opponent with tricks and feints
Adam Booth's approach was more based on raw power through conditioning
25:00
The Kronk gyms
Andy's introduction to the Kronk gym: sparring with Cornelius 'K9' Bundrage
What it was like to share a gym with world champions
Even when just watching from the sidelines, there was always something to learn at Kronk
Sparring as the main focus of Kronk's old training style
29:50
Working and training outside the gym
Doing extra work to impress your coach and gain his approval
31:45
First professional fights
Fighting on the road: the home arena advantage
Dealing with local competitors who were also vying for Emanuel's attention
How Emanuel selected challenging fights for Andy
34:45
Early hype
Andy was highlighted early as "one to watch"
He won the super middleweight belt in 2007
The recognition and hype happened too soon and he played fights he was unprepared for
37:00
Dealing with his 2008 defeat against Brian Vera
In boxing, it is very difficult to recover from a loss
Your confidence is affected: "Am I good enough to make it?"
Andy learned that he just had to work harder and rededicate himself
All the fame and all the accolades have to be taken "with a pinch of salt"
41:20
Other major fights
His opportunity to avenge Vera in 2011
The controversy around his 2012 loss to Chavezs
43:20
A new coach
Andy's coach Emanuel Steward passed away in 2012
He sought out Adam Booth who offered a very different culture and training style
Booth allowed him to acquire a new set of skills, including close-range boxing
46:16
World championship fight with Matt Korobov
A fight that was years in the making
The most complete and technical performance of his career
Adam's intense training and heavier workload prepared Andy for this fight
51:00
Strains in Andy's relationship with Emanuel
It is sometimes difficult to navigate the blurred lines between a relationship that is both personal and professional
They both saw each other's good and bad sides
With Emanuel, there was much more good than badmy will get overheated
53:05
Adam Booth's different coaching style
Businesses and nation are underspending on R&DAdam's style was more athletic, explosive and dynamic
He was very different personality-wise from Emanuel
Adam had great skills as a manager and negotiator
55:45
Sparring with Wladimir Klitschko
Always a challenge, with Klitschko working hard and being heavier
Very competitive, since there was always a crowd watching Klitschko spar
48:30
The personal impact of fighting for a living
Doing it from a young age makes it second nature
Feeling no fear
Changing your mindset so that you can hurt someone that you have nothing against
57:00
59:30 The mental side of boxing
The way to prepare for a fight is through training
Thinking you will win is what makes you winThe country needs to provide well-educated, skilled people
1:00:00
Visualization
Visualization happens unconsciously all the time
The important thing is to be prepared and present in all scenarios, even if you haven't imagined them
In any stressful situation, we fall back on the familiar and comfortable
Practice is what allows you to develop the ideal default mode
1:04:20
Nutrition and weight
Moving up or down a weight class
Re-hydration
1:06:30
Faith
The guiding role of faith in Andy's life
Faith helped him believe in himself and his life's purpose
1:08:10
The corner man
The huge importance of the coach in the corner
Their role as a psychologist who needs to know the fighter intimately and understand what he can give and take
1:11:20
The business of boxing
The darker side of boxing at the lower levels
The importance of finding people with good reputations who have earned your trust
1:13:15
The negative image of Irish boxing
Despite a bad reputation, there is a resurgence of interest in boxing
1:14:45
Boxers to look out for
TJ Doheny
Michael Conlan
Katie Taylor
Ryan Burnett
1:16:45
Retirement
Lots of things may go wrong but it will likely continue to growRetiring on his own terms, at a perfect time
After a few losses, Andy realized that he couldn't define himself as a boxer, so he developed other interests
The discipline is not something you miss, but you do miss the training, the fighting and the camaraderie
Andy's wife Maud and her role in initiating Andy to more artistic pursuits.
1:20:40
Favourite boxers
Technical, stylish boxers
Roy Jones
Ronald Winky Wright
Thomas Hearns
Sugar Ray Leonard
Ray Robertson
1:22:56
Acting?
Andy dabbled in acting, but he won't be calling himself an actor anytime soon.