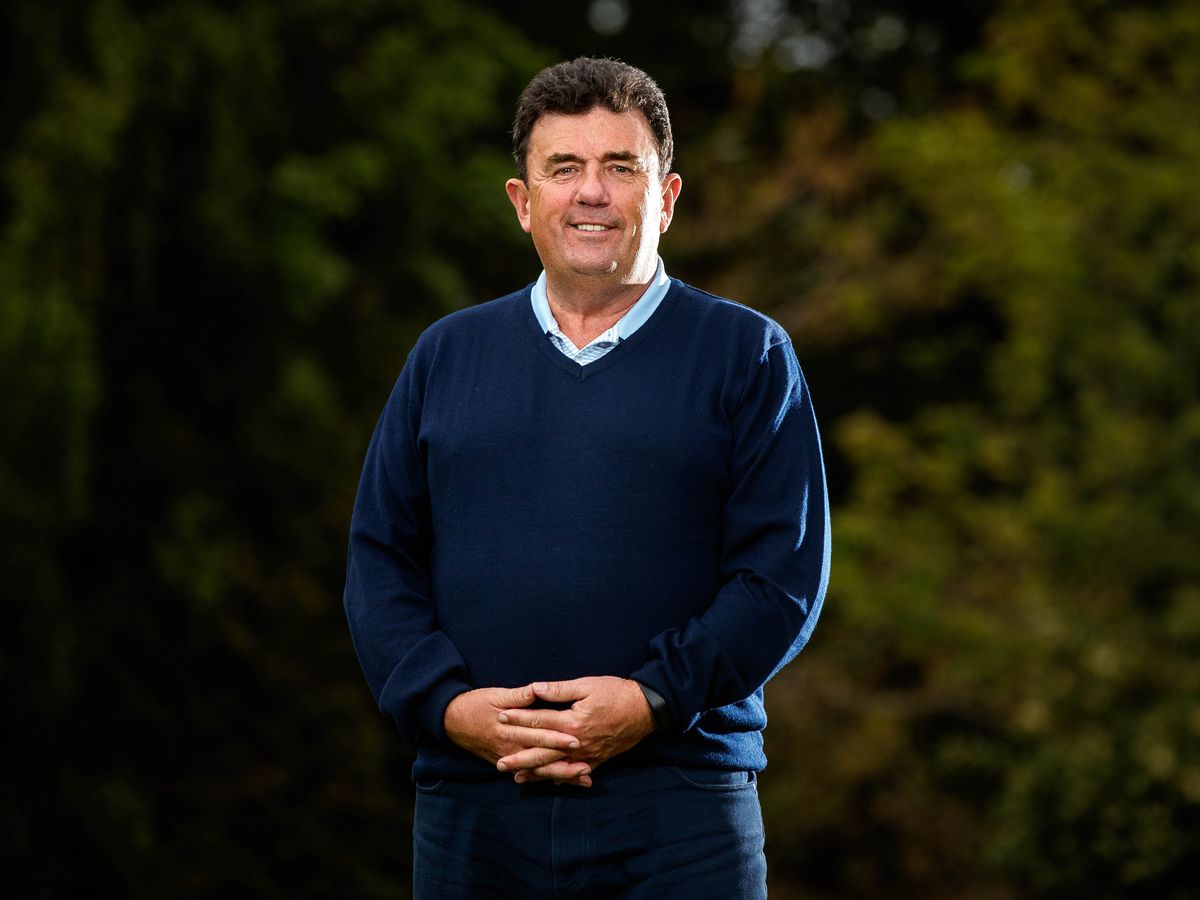 #3
Journalism, country roots, the Irish language and RTE
with Des Cahill
---
Des is one of Ireland's best known and most loved broadcasters; a friendly face on our TVs and a witty voice on our radios for decades. Des is a sports presenter and commentator with our national broadcaster, RTE, he is also the regular weekday morning sports presenter on Morning Ireland and Today with Sean O'Rourke. Des was named "Ireland's Most Influential Journalist on Twitter" in 2015 and 2016.
Des has recently published his autobiography 'Play it again Des' (named after the popular show he hosted) which you can check out here.
Des is an exceptional storyteller and this podcast covers some of the key topics from his life and book, his early years in journalism, his country roots, the Irish language and RTE.
Summary
0:00
"There was a golden time, was a fun time, was a happy time, whereas now the media are only allowed in for 15 minutes of training and lift to leave. They don't stay in the same hotels, you don't get to know the players… That was much easier and more fun."
1:30
The new book – "Play It Again, Des"
"A lot of good interviewers are not good interviewees."
Changes in journalism
Difficulties during the process of writing book
4:15
Finding what is interesting for a reader
Getting ideas of interests from conversations with peoplen organisation creates
5:10
Impact of parents on journalism career
Childhood memories
Encouraged education and reading
8:35
Why Irish schools are popular
Good results, for example in music or sports
Smaller community with stronger bonds
9:45
Preserving the Irish language and culture
The growing popularity of Irish culture
Importance of young people speaking the Irish language
12:30
Success of the Cuala GAA Club
Incredible success – an impressive turnaround
Big growth of the number of people involved
Respect and loyalty to clubs
14:30
The increase in popularity of the GAA
Dublin got extra funding which helped to develop the GAA
"GAA becoming really cool and trendy in Dublin – that helped."
Dublin helped to spread it nationally and help other counties
15:40
American political news
"… a huge number of Americans don't care about what's happening on the world."
Improving conditions, but a very polarised country
Growing economy and forecast for the country being strong
18:10
Conversation about Con Houlihan
"Father of modern Irish sports rising"
A wonderful, educated writer
An unusual man, "man of people"
20:15
Journalism – previously and now
Previously there was more access – to political, business and sport figures
Currently, there is no access to sports people – "FIFA has failed to have the public relate to their players."
Soccer players have spokespeople and usually, do not speak to media
24:20
Coming back to Dublin, joining RTE
Big change – from journalism to broadcasting
25:30
Big influences on broadcasting career
27:05
Conversation about young reporters
"Sometimes people are brilliant reporters and it doesn't translate into studio"
Young people need to be advised
28:15
Growth in RTE television and career opportunities
Opportunity to meet and work with professionals
Reporting the golden period of Irish cycling
Learning and teaching as part of a reporter's job
Stephen Roche
33:10
Conversation about Sean Kelly and Stephen Roche
Competition in 1987
Differences between two cyclists
36:00
Comment on Irish Soccer at the moment
"Golden year, golden times" – 1998
Currently, reporters do not have access to players as they used to have
League of Ireland does not have superstars right now
38:30
Irish female sports – Katie Taylor
The golden age for Irish women's boxing
Involved in the community, very close to people, encouraging kids
Change of Olympic rules
40:15
Club vs. county game – views on the current situation
County players and club players are semi-professionals
Lack of access to players by mediaised
43:20
Conversation about The Sunday Game
Agenda setting program for the stories and talking points
Everyone has access to watch videos from the game
44:50
Next career step
Huge change in journalism – young people want different people from media
"It's a challenge for RTE to be more aware of its audience"
The older audience has bigger loyalty than younger one
RTE doesn't have enough money to compete for the rights against others
There is still big interest in live sports