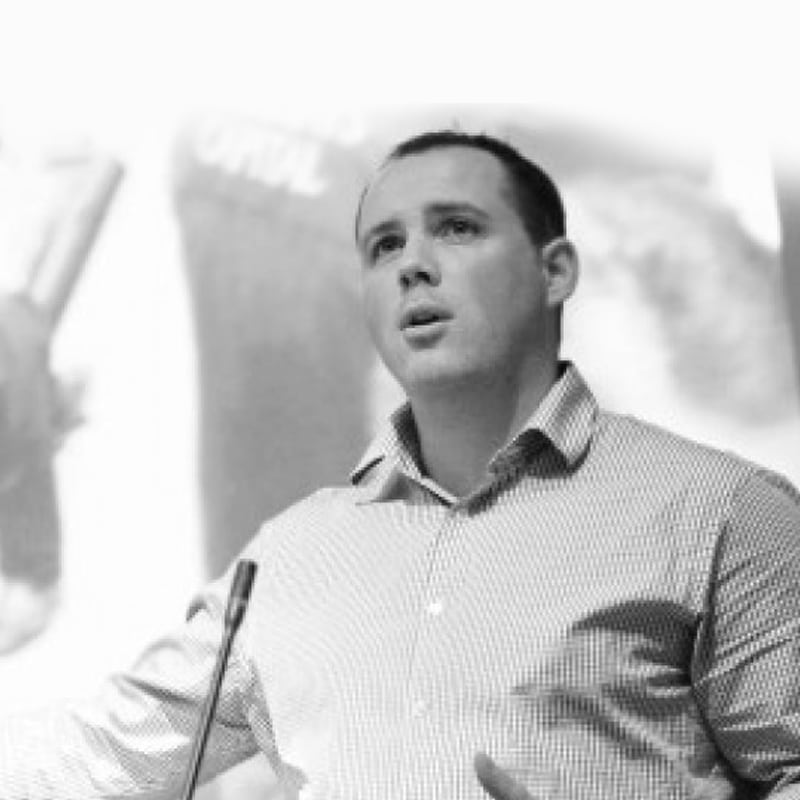 #22
Lessons from a global performance expert
Fergus Connolly
---
Dr. Fergus Connolly (@Fergus_Connolly) is one of the world's foremost human performance thought leaders and influencers.
Author of the bestselling book "Game Changer – The Art of Sports Science", Fergus has applied performance science with leading sports, military, and business teams. He is the only coach to have full times roles in every major sport, including soccer (Liverpool, Bolton Wanderers), professional and college football (San Francisco 49ers and University of Michigan), rugby (Welsh national team) and elite military units.
In this conversation we explore the keys to good coaching, how to build successful teams and much much more. I hope you enjoy.
Subscribe
Find the show on your favourite player
Summary
1:27 Introducing Fergus and his major accomplishments
2:10 Tips for the Corona virus lockdown
Finding a routine
Identifying what is important each day
Learning to switch off
4:15 Fergus's early education
Following in his father's footsteps as a woodworking teacher
6:09 Advanced education
How his graduate degrees in manufacturing and computer optimization influenced his work
The benefits of getting outside his comfort zone
How sport combines people skills with technical skills
8:15 The human/technology balance in sport
The new tendency towards analysis and structure
"It's not about maximizing everything": the importance of knowing when a systems approach is necessary
10:32 The GAA
Growing up in Monaghan and Scotstown in the 80s
The role of the GAA in Irish society: to "teach young people lessons for life"
Its universal appeal and value
Fergus's childhood memories of the GAA
14:25 First steps in sports performance
Saving money to visit coaches
Getting the call from Bolton
16:03 Different sports in different countries
"You're always dealing with people"
The similarities between sports from physical, psychological, tactical and skill perspectives
17:25 Dublin GAA
Coaching remotely with Jim Gavin
What impressed him about Jim's work with the under 21s
Building a team with Jim: "There was a complete absence of ego"
21:42 Jim Gavin's legacy
What Fergus admired about Jim: he was humble, honest, knew when to come for help, and worked hard
The personal sacrifices Jim made for the benefit of the team
What might be lost without him
How good leaders create leaders within their team
26:10 The Liverpool team
Working as a performance consultant with Liverpool
Liverpool's legacy and culture: "I didn't see them being able to turn it round"
What they need in terms of leadership
Jürgen Klopp's strengths
28:45 The keys to good coaching
The best teachers and the best coaches teach you how to learn
"You're solving problems together"
30:55 Creating good teams
Defining sustainable success
Aligning the professional, personal, and purposeful
33:39 Influencing without coaching
Creating the right environment
Leading by example
Making the right things easy and the wrong things hard
How to create habits and instincts to prepare for high-pressure situations
37:43 Coaching as plant-growing
"We're not all the same"
Being careful about not writing someone off: his first impressions of Suarez
40:10 Failure
Failure as a prerequisite to success
Fergus's recent burnout and its consequences
Reaching out to friends in the military
The key: never giving up
Clive Woodward's lesson: treating winning and losing the same way
Practising analysis without emotional involvement
44:33 Soft skills
The importance of listening skills, including listening to how you speak to yourself
The Irish as good communicators
Bernard Dunn's strengths
46:55 Coaching and data
Understanding the limitations of data when dealing with people
Never forgetting about one's own expertise as a coach when looking at data
50:40 Corona lockdown
How this lockdown is an opportunity to learn more about yourself
The importance of setting goals, sticking to a routine, and making time for yourself
52:57 Training
The advantages of training alone or with a group
54:00 Burnout
Fergus's DUI in 2008
His mistake: not asking for help
Fergus's unsustainable work and sleep schedule
Understanding that there is a limit to what can be done
1:00:00 Injury
Why modifying training is better than taking a player out of play entirely
The importance of putting the person first
1:03:02 Professional academies
The limitations of data-driven training
Eddie Jones's coaching vision
1:04:54 DaVinci as role model
Sports as a combination of science and artistry
1:06:57 US military
How decision-making and problem-solving are facilitated in the military
Empowering people to lead
1:09:10 Sports performance myths
Myths about injury, fitness, psychology and skill
1:11:08 Working with the NFL
Fergus's approach to problem-solving
How trying to solve a problem can create more problems
1:13:09 Resilience
How to move on from mistakes and failure
1:15:33 Postponed sports events
Using this time off as a training opportunity
How to handle adversity: "Don't be a victim"
1:17:39 Rapid-fire questions
Alternative career choice: Doctor
Current curiosity: Happiness
Best advice: Get comfortable being uncomfortable
---
Further Resources
More about Fergus Connolly's work on his website www.fergusconnolly.com
Ted Talk: Leadership, Authenticity and Sheepdogs: https://www.ted.com/talks/fergus_connolly_leadership_vulnerability_and_sheep_dogs