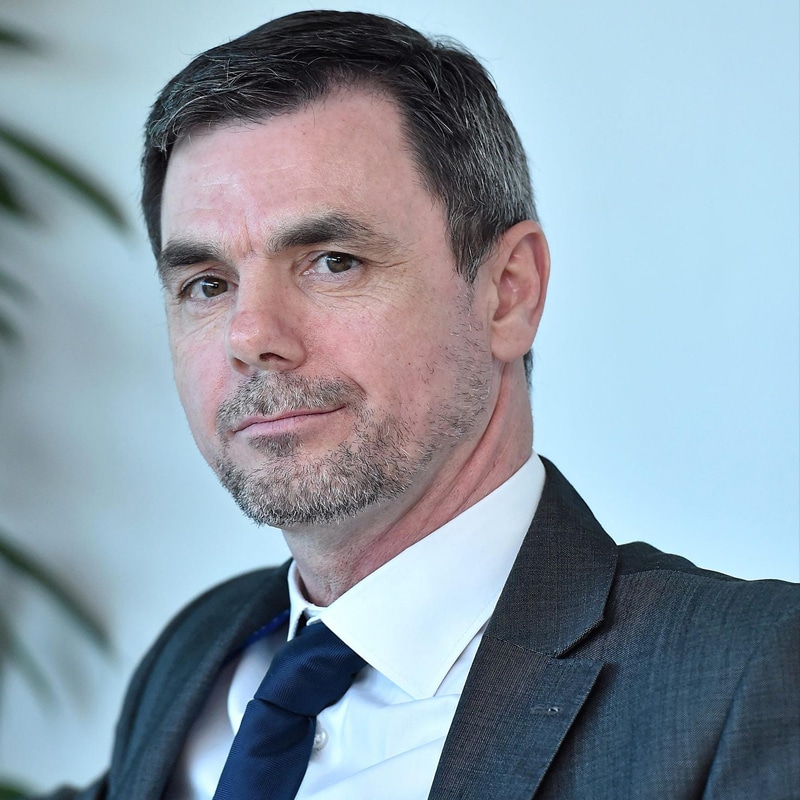 #35
A masterclass in performance leadership
Gary Keegan
---
Today's guest was a driving force behind previously unseen success for Irish teams and athletes on European, World and Olympic stages. Gary Keegan is the Founder and CEO of Uppercut, a High Performance Consultancy, with a unique advisory service that helps transform how individuals and organisations achieve high performance in sport, business and leadership.
Gary has spent most of his career immersed in high performance across a range of competitive business and sporting settings. He is also the former Director of the Irish Institute of Sport and former High Performance Director with the IABA's High Performance Boxing Programme.
In this episode, we discuss his early life and how he got involved in the world of coaching. We talk about his general approach and attitude to performance, which has brought so much success to teams and athletes he has worked with, including the Dublin senior footballers and Tipperary Senior Hurlers. We also dive into the art of leadership, coaching models and the importance of mindset, character and teamwork.
Subscribe
Find the show on your favourite player
Summary
3:24 Gary's different background in boxing
Started boxing at club level
Left home aged 16 to work
Went into coaching aged 19
5:46 What impact did individuals like Austin Carruth have on his coaching career?
"I was curious about anyone who was producing over the longer term"
Paddy Hyland's trajectory
The Godfathers of Boxing
Exploring people's philosophies and personalities
Joining the National Coaching Committee
8:32 Shaping his thoughts and coaching perspective on how to prepare boxers
Surrounded by a community of great coaches
Being a paid salary vs voluntary coach
The strong club structure
The 1996 Summer Olympics
12:04 When the world of amateur boxing changed in the 00s
Started to materialise around 1991 when the Soviet Union broke up
The International Olympic Committee changed the rules and qualification process
Being left behind after four Olympic cycles
14:07 Appointed the first Director of the High-Performance Unit to map out and sell the ambition of Irish boxing
Irish Rugby was making waves around 1996
Overcoming self-limiting beliefs in the sport
Learning to reflect on what's changing in other countries
Responsibility of leaders to find the employees and athletes, and providing the right environment
Billy Walsh's work ethic
Building personal relationships before professional
22:08 Looking ahead for Irish Boxing
Excited with the system that they have built
The need to celebrate more on what they've won and achieved
"Let's not forget where the hunger came from"
24:14 Gary's high performance philosophy
The environment we can create around people, and how it influences behaviours
Caring about others and your standard
The inner-opponent
Commitment, not perfection
Everything is context-driven, e.g. the pandemic. So operate in that context.
27:31 How to develop, deepen and maintain relationships
Being clear on what roles the relationships are
Certain relationships can derail athletes
Trust needs to be assumed from the beginning
Everybody is a performer, not just the athlete
30:26 A process for evaluating performance
Data and context
Translating data into a game plan
32:15 Advice on delivering constructive feedback
Ingrain it in the culture
Latin 'cultus' meaning 'care'
Feedback only that brings value
Giving feedback regularly
Establishing time to reflect and pause with the team
The three characteristics of motivation: purpose, autonomy, mastery
"We master the context of the challenge"
36:28 The balance between effort and time for long-term strategy
Many leaders can fall into a short-term mindset, e.g. the next season
"Intention drives attention" – the goal drives the process
Developing your skill set
Dopamine rewards
Adopt the mindset that's orientated to improvement
Create a space to reflect on your success
40:49 How to avoid complacency and maintain the 'hunger'
"If you think you know what you're doing, you're heading backwards"
Being a lifelong student
"It is impossible for a man to learn what he thinks he already knows." ― Epictetus
Keep the team curious by the keeping leaders curious
Being clear on the right intent
44:53 The similarities between great leaders
Select the right people to work with
Shared values and philosophies
47:23 Get people to know what they should be looking
Have a shared vision and purpose that has a higher meaning
Identify how the purpose moves within you first
Accept that there will be forces working with and against you
51:09 Why are some people coachable and other people not?
"Everybody is coachable"
Some people struggle to express their vulnerability
It's the quality of the coach who can see the potential
"When you see more in people, you work harder for them"
53:14 Incorporating mental behaviours and beliefs into a performance program
Team players need to focus on their own delivery of their skill set
See and understand the process
Awareness highlights choice
55:53 The lessons learned from sport that people can translate to business or their life generally
Parallels in leadership, building a team and environment
Sport can also learn a lot from business
Going outside of your boundaries
Collaboration
59:00 Why some individuals or team implode at certain times, and how to manage this
Design a high-pressure environment
Recognise the challenges and prepare
Exposure to pressure
1:00:51 Ambition, motivation and having a sense of purpose for high performance
Purpose is the priority
"There needs to be a place you want to get to"
Exploring as a group
All Blacks making their bed in hotel rooms
It's about how you interpret the pressure
1:04:04 The relationship between character and sustained success
Focus on character, not reputation
Schools don't talk about character enough
Early stages of a sports career teaches the individual a lot about their character
1:07:30 Can mental toughness be worked on?
A lot of it is innate, but it's something we learn from a young age
It's the coach's job to develop the space for mental toughness
1:11:02 The role of self-talk
We provide focus for the mind each day
Be aware of how your emotions affect your experiences
1:13:57 Knowing when to, and not, push through resistance
Out of comfort zone in his first leadership role
Look internally for the answers
It's a point of growth, not to step back
It's about learning and find a way to 'fix' it
Feedback is common form of resistance for people
1:17:57 Applying curiosity to Gary's life
Use it when exploring his self-talk
"How are you demonstrating your curiosity?"
1:21:23 What makes an effective team?
It can't be built, but cultivated
"It's better to achieve as a group than to achieve as an individual"
Core values
1:24:12 Having a shared purpose
It needs to be clear
Be driven by desire, emotion, knowledge, and shared context
1:27:53 Bringing out the best in each team player
Have a respect for critical analysis
Express trust in the team
1:30:18 On having worked with Liam Sheedy and his leadership style
Clear sense of responsibility to the group
Right level of attention to anybody in the team
Links mentioned: