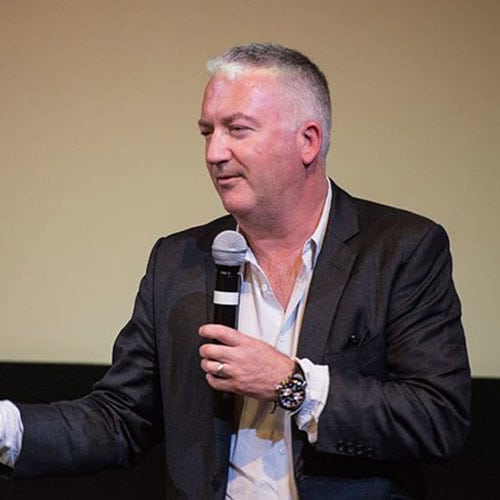 #2
Part II – What the All Blacks can teach us about Business & Life
with James Kerr
---
As part of the Lincoln Recruitment 10 year Anniversary, we were As part of the Lincoln Recruitment 10 year Anniversary, we were delighted to have James Kerr at our Lincoln Insights Breakfast Seminar. Kerr draws a crowd with over 200 leaders meet and connect in the historic sporting grounds of the Aviva Stadium in Dublin in October. As part of this, James also recorded this podcast which is broken into two parts.
In 2010 James became one of the only ever people to be allowed inside the camp of the New Zealand All Blacks, the most successful sporting team in history. What he learned from this experience he translated into 15 lessons that can be translated into any high performance team be it sport, military or business for success. James Kerr's book as been described as 'seminal' by the Independent newspaper and 'unputdownable' by Bloomberg. The Daily Telegraph newspaper called it the 'modern version of Vince Lombardi's guides to coaching' and says 'for those searching for genuine keys to team culture, it is manna from heaven.' Kerr argues that all winning teams share the same high performance principles; a relentless focus on excellence, a collective commitment to an 'uncommon cause', a high degree of autonomy, trust and individual initiative, clear, candid and compelling communication, an emphasis on individual accountability, integrity and genuine humility, underpinned by a climate in which 'leaders create leaders'.
James Kerr and Legacy quotes 15 lessons that can be applied to any individual or business from the All Blacks.
James is an exceptional storyteller and this podcast covers some of the key topics from his book, as well as insights into James' next project and some insights into the tactics and routines of the man himself.
Subscribe
Find the show on your favourite player
Summary
0:10
"Leadership is about being responsible for the result, whatever that result is."
0:50
Conversation about high performance
The challenge is to always improve, always get better
Getting mindset right – "You are either the hunted or you are a hunter", "Either under pressure or applying pressure"
The importance of applying the correct mindset
Attracting the right people and resources management
4:40
How new organisation sets up a history, story and identity
"The story does not need to be true to be real" – creating an attitude that becomes real
Taking meaning from the identity that an organisation creates
7:15
Handling losses
"You learn a lot more from a loss than from a victory"
Learning from failures – analyses, understanding and reflection
9:15
Building teams and cultures
Creating an environment that shapes behaviours leading to results
No excuses culture
11:30
Distributed leadership model
Freedom to make decisions and responsibility to make good decisions
13:30
The benefits of playing Leaders creating leaders
A conversation about born vs. made leaders
Leadership developed by taking responsibility – allowing others to grow giving them power
"The courage of leadership is the courage to let go"
Macro management as the best kind of leadership
16:30
Conversation about couches from New Zealand
Focus on good competition and couches
Knowledge sharing between couches within the country
18:30
Process of writing a book
A process of discovery – trying to understand what will interest others
New book – a story about the moment in time that changes everything
A conversation about conducting research and preparing right questions
23:30
Changes in life due to work with All Blacks, within an organisation, success and legacy
Reflective process – Self-reflection and self-knowledge
Trying to do everything the best – making small things exceptionally well
Focus on a task and things that are most in line with your purpose brings energy and engagement
26:00
An advice to a professional entering the workplace
Following own passion and purpose
"Ask yourself what is what I am gonna do in this life? Not who I want to be but what am I gonna do."
28:00
Thoughts about All Blacks
Feeling of being unbeatable – body follows the mind
30:00
Predictions for the Rugby World Cup 2019
32:00
Books that influenced your life
"Man's Search for Meaning" by Viktor Frankl
"Thinking, Fast and Slow" by Daniel Kahneman
Books about storytelling