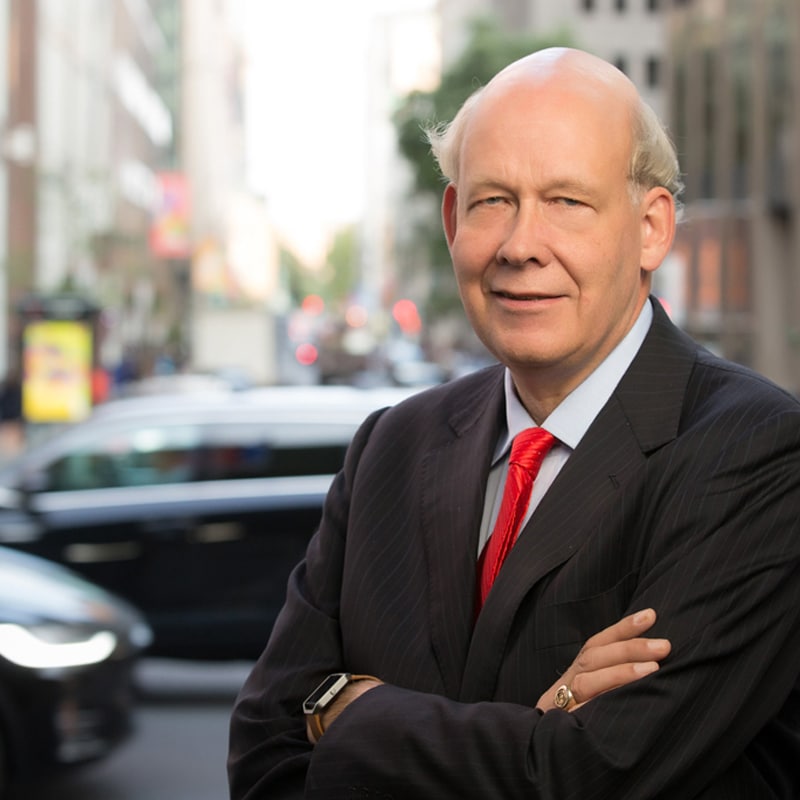 #41
Introverts, extroverts and leadership
Karl Moore
---
Karl Moore is a true expert when it comes to introverts, extroverts – and ambiverts. He is an associate professor at McGill University and previously on the faculty of Templeton College at Oxford University for five years, where he remains an Associate Fellow. He has also taught on MBA and executive programs at Harvard Business School, Stanford, Duke, Oxford, Cambridge, LBS, to name a few. His most recent research projects are on introverted, ambiverted and extroverted leaders in the C-Suite.
In 2005, Business Strategy Review identified Moore among a group of the world's greatest business thinkers. A 2011 article in The Globe and Mail listed him as one of the four top business professors in Canada. Before joining academia, he worked 12 years in sales and marketing management positions with IBM, Bull and Hitachi.
I'm truly excited to speak with Karl to learn more about his work and what changes we can expect to see with senior leadership in the post-pandemic world. Tune in as we explore why leaders need to be ambiverts, humble leadership, not being the smartest person in the room, defining purpose, and personality tests.
Subscribe
Find the show on your favourite player
Summary
03:43 Observing different business teaching styles in UK vs US
Different class sizes
More lectures at Oxford University
05:13 Working with Henry Mintzberg – a rebel in the business management field
They met at McGill University
He is still in touch with Henry
Why it's harder to become a name in your field today
09:43 A sign that we're moving away from top-down management strategies
Karl has been in conversation with 70+ CEOs since that start of the pandemic
Karl's interview with Air France's CEO Ben Smith
"The job of CEO management is to not have the ideas, but to spot the good ones"
12:01 What changes we can expect to see with senior leadership in the post-pandemic world
There will be a more humble approach to not having all the answers
Flexible working terms
Emergent strategies and listening more
Exploring how to encourage creativity in a 'Zoom world'
Meaningful business travel
15:48 Understanding 'reverse mentoring'
Younger people are ahead of older generations because of their technological understanding
"The world is much more uncertain, therefore I need to keep on learning"
Being open to feedback
Why you should never be the smartest person in the room
Listening is an integral part of being a good CEO
23:24 The role of humility and authenticity in leadership
"How do I stay authentic without being a jerk?"
Allowing people's values and rootedness to manifest at work
The research that supports that we do better business if we are more authentic at work
27:14 On introversion and extroversion
It's a response to stimulation
We're partly wired to be introverts or extroverts, but it's something developed over life too
Karl's tips for taking breaks as extroverts
"Anyone is interesting for 30 minutes if you find their passion"
33:29 Traits in introverts that need to be more leveraged at work
From his interviews with C-Suite executives: 40% are extroverts, 40% are introverts and 20% are ambiverts
Strengths of being an introvert: listening, connecting the dots and not jumping to conclusions
Why leaders need to be a bit of both, aka ambiverts
41:59 Why we struggle to sit in silence
Growing up with his Finnish mother and learning about the 'Finnish silence'
Indiginous silence: "being close to the creation and more time communing with nature"
44:52 Learning to become more ambivert
In life you learn when to step back
Over time we become less extreme introverts or extroverts because we calm down
49:21 The role of charisma in leadership
Charisma is more valued in the US than Canada
Learning from Justin Tredeau's charisma when Karl knew him prior to his presidential career
"If you believe you bring value to a table, it brings a sense of presence"
The power of quiet authority
Charisma can often become too much about the ego than the purpose
The feeling of speaking with Bill Clinton
54:09 On classifying people through their personality types and tests
Humans are inherently complex
There are so many lenses we can look through when analysing humans
"We should get to know people as human beings"
57:49 Learning from female leaders
"It's not so much as female leadership, but good leadership"
We all need to learn from each other: different generations, sexes, etc.
"We have much to learn from the people we ignore"
01:01:10 What will the main challenges be with engagement at work, post-pandemic?
Recovering from high stress levels and exhaustion from working from home
As a leader, simply ask your colleagues: "how are you doing?"
Caring leadership style
Have a focus on purpose
01:05:00 Working with people across 5 generations
Many policies are more aligned with older generations and need to be reviewed
Have a culture of flexibility
We live in a post-truth society
01:09:46 How to future-proof your organisation
Listen more and be ready to learn
Use your responsibility and make decisions after listening respectfully to your staff
Links Mentioned: