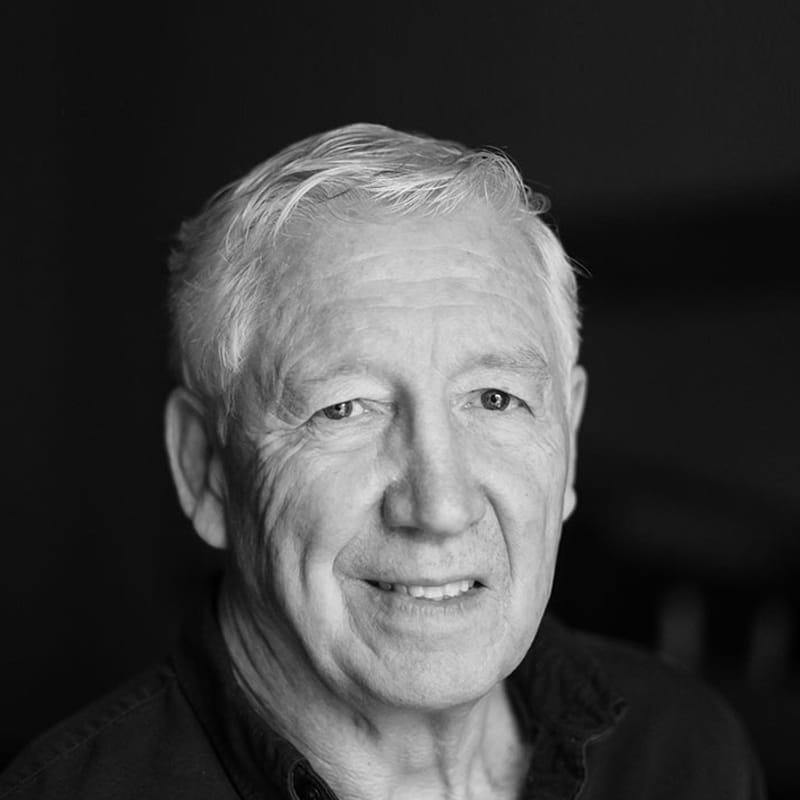 #27
The art of networking
Kingsley Aikins
---
Kingsley is the CEO of The Networking Institute, a consultancy company that specialises in training in the areas of trade promotion, philanthropy, and diaspora engagement.
Prior to founding the Networking Institute, Kingsley held a variety of roles including Chief Executive of the Worldwide Ireland Funds and Founder and CEO of Diaspora Matters.
Kingsley is an ardent believer in the power- both political and professional- of networking. He has spent his life striving to bring together people regardless of geographical location under the one umbrella of promoting Irish interests.
Kingsley firmly believes that life is a game of inches, so let's hear what advice he can share that will help move us all just a little further along our respective journeys.
Subscribe
Find the show on your favourite player
Summary
2:40 Kingsley's early years
Early connections
His year off playing rugby in France
How French rugby is different from Irish rugby
The top players on his team
5:15 Moving to Sydney, Australia
Starting an Irish business network: The Lansdowne Road Club/Lansdowne Club
The importance of networking when moving to a new country
The Irish influence in Australia
"Kings in Grass Castles" by Mary Durack
9:10 Founding the Australia Ireland Funds and the Ireland Funds of New Zealand
Connecting with Tony O'Reilly, head of Heinz
Creating the conditions for "funnels of serendipity" through which random chance can change your life
11:30 How to make tall asks
"You just never know": taking it one small step at a time
Remembering that every large organization started small
13:20 The American Ireland Fund
Taking inspiration from the UJA's model
Tapping into Ireland's global resource, their "diaspora capital"
Their projects: Offering support to Northern Ireland and establishing integrated schools
Collaborating with Chuck Feeney on sending Northern Irish leaders to meet Nelson Mandela in South Africa
18:47 Fundraising and philanthropy
Current donation tendencies at different income and age levels
The importance of building relationships with potential donors
Kingsley's techniques when asking for money
25:52 The Irish diaspora
Why Ireland has invested so much in this area
Looking to the diaspora for help after the 2008 financial crisis
Ireland's "soft" cultural power
How Ireland has become a leader in the diaspora space
Ireland's connection to Africa
31:00 Emigration and immigration
Emigration caused by the 1846 famine
Why the strongest diasporas are victim diasporas
Making sure your networks reflect the diversity of the population
The negative connotations of the word "migration" and the positive ones of the word "diaspora"
Examples of large corporations founded by immigrants
The obstacles faced by Google's CEO Sundar Pichai when going to study in the US
Kingsley's work with the International Organization for Migration
36:52 FDI and the diaspora
The "nudge factors": how small things can make a huge difference when it comes to FDI funding
39:00 Kingsley's return to Ireland
Why he decided to come back
40:04 Networking
The Networking Institute and the Diaspora Institute
The negative associations we have with networking
Carla Harris's advice on who you need to advance in your career: advisors, mentors, sponsors
The importance of having people who will defend you in your absence
Empowering Yourself: The Organizational Game Revealed" by Harvey Coleman
Why how well you do your job only contributes 10% to your career progress, and exposure contributes 60%
How COVID will force people back into networking
Tom Peters and the idea of "Me, Inc."
Taking responsibility for your own success and building your own personal brand
48:10 Exposure
Exposure considerations: How can I overdeliver? How can I make other people look good?
Becoming "known"
The importance of asking yourself: "What value can I add to other people?"
49:40 Mentorship
How to find and select a mentor
Kingsley's younger "reverse" mentors
52:25 Building a network
Building a network with small steps taken over time
Suggestions for those who "hate networking"
Why introverts can be the best at networking
The power of good listening skills
"How to Win Friends and Influence People" by Dale Carnegie
How technology reduces face-to-face interactions
"Alone Together" by Sherry Turkle
The characteristics of good networkers
The lack of soft skills in new graduates
The Centre for Future-ready Graduates at the National University of Singapore
Building "social capital"
Networking within organizations
Companies who create alumni networks: the McKinsey example
1:02:25 Networking strategies
What Kingsley teaches and asks in his training sessions
Getting comfortable talking to strangers
"…and Death Came Third!" by Andy Lopata
In Ireland: "We're great talkers and poor speakers"
The challenge of public speaking
1:07:25 Weak connections
The limitations of homophily (only spending time with people similar to us)
Why your next job will come from your weak connections
"Dunbar's number": the limited number of people we can have in our life
Gender differences in networking
1:10:20 Relational vs transactional mindset
Networking as an antidote to loneliness
The Kaizen philosophy
Examples of networking programs in various organizations and why networking should be integrated in the culture of a company
Examples of small gestures that bring small gains
1:16:49 Habits
Making networking part of your daily life
Kingsley's daily swimming and walking routines
1:19:40 Stand-up comedy
Why humour is a great addition to public speaking