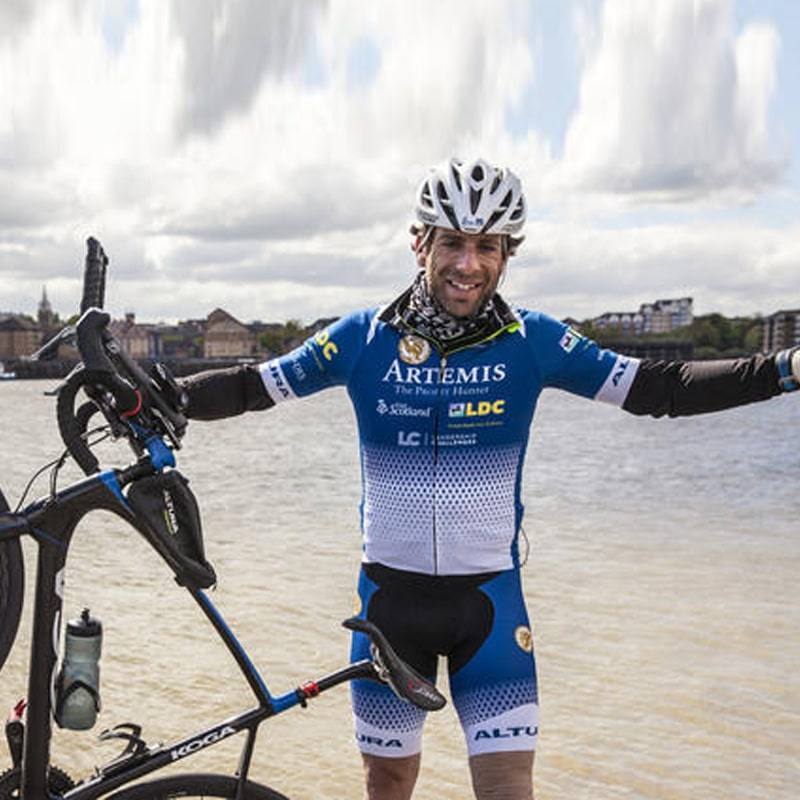 #21
The man who cycled the world
Mark Beaumont
---
Mark Beaumont (@mrmarkbeaumont) is a British long-distance cyclist, broadcaster and author. He holds the record for cycling round the world, completing his 18,000-mile (29,000 km) route on 18 September 2017, having taken less than 79 days.
Beaumont's documentaries, events and books about ultra-endurance and adventure have taken audiences to over 100 countries. Outside of sport and broadcasting, Mark is a business ambassador and speaker, as well as working with a number of charities and educational organisations.
In this conversation we deep dive into some of Mark's many adventures, his captivating tales of where life can lead if you have enough determination; a story of mental and physical endurance, suffering for your passion, pushing mental boundaries as well as a fascinating insight into the world we live in. I hope you enjoy.
Subscribe
Find the show on your favourite player
Summary
1:30 World records and major physical feats
Mark's epic cycling trips
Mountain climbing expeditions
His row across the Atlantic
2:57 Childhood and background
The long-distance trips he went on at 12 and 15 years old
Looking back on what drove him to go on these expeditions: "Your ambitions are limitless at that age because you've got no preconceptions of what's possible"
The impact of being home schooled and living in the country
6:15 Mark's 2008 world record for his 18000-mile circumnavigation of the globe
How often we doubt ourselves and our talent
The rules of the Guinness Record
Mark's chosen antipodal points
The joys and challenges of an unsupported cycling trip
The difference between cycling around the world and circumnavigating the globe
How world record numbers have changed drastically in the last 20 years
Stepping out of the fear of the unknown and trusting people
Some of his unexpected experiences in Iran and how the trip challenged preconceived notions of certain regions: "People are people"
14:57 Risk
How we develop "risk habits"
Why Mark doesn't necessarily consider his behaviour "risky"
Why life experience and ability to perform under pressure matter more than knowledge
Building his 40-person team
The importance of emotional leadership and being there for his team: "How do we try and do something which has never been tried before?"
22:27 Emotional leadership
Why it's important to pay attention to all the little things that aren't quite optimized in a team and how they add up in the long term
Time management during a long-distance cycle
Why he made his team stop asking him "How are you?"
28:08 Suffering
The keys to success: planning and consistency
Why inspirational quotes don't work: "It just isn't real"
How to handle good and bad days: by having a plan
Why physical talent and competence aren't enough
35:35 Timeline of a long-distance race
The high of the first few days
The hard physical adaptation in the first 7-10 days
Why it never gets easy
The roller coaster of the final third part of the race
The simplicity of expedition life
41:28 Technical considerations
One of the rules of the race: using the same bike for the whole ride
Mark's part changes according to riding conditions
How ultra-endurance cycling and its gear have changed over the years
Why endurance cycling and road racing are no longer so far apart
44:24 Beyond road racing
The new interest in endurance cycling by the mainstream cycling press
Mark's work with the GCA and the Global Cycling Network
Organizing the longest free-ride descent in Chile
How these types of rides bring in more interest thanks to their mountaineering and expedition elements
46:50 Nutrition and sleep
A big challenge: staying sharp on the bike despite sleep deprivation
Taking power naps to break up the day and reset
Why the digestive system is the first to go
Keeping food simple, natural and easy to digest
Why a high fat diet is the best for an ultra-endurance trip
The importance of training your gut
51:45 The pressure of expectation
Mark's failed training ride
Avoiding the intimidating big-picture
Not wanting to let down an entire team
Letting our actions and accomplishments speak for us instead of boasting and creating a false identity
The importance of honing your craft
58:20 After the race
The after-race void
The mental health challenges that come after large accomplishments
The inherent selfishness that comes with working towards an important goal
What to do after it's over: move towards others and surround yourself with friends and family
1:01:32 Mark's advisory work
What he helps organizations with:
Refocusing and redirecting
Creating connections and building community
1:04:53 Rowing adventures
His expedition in the Canadian Arctic to the Magnetic North Pole
The dangers of the Arctic
What it felt like to not be the leader and how it changed the way he saw his own team
1:08:38 Climate change
Rowing to the North Pole: an expedition that was never possible before
Seeing first-hand the disappearance of glaciers in the Alps
1:10:23 Mark's community and charity work
BuildX (previously OrkidStudio) based in Nairobi
Hunter Foundation
STV Children's Appeal
Ex-rector for the University of Dundee
Honorary President for Scottish Students Sport