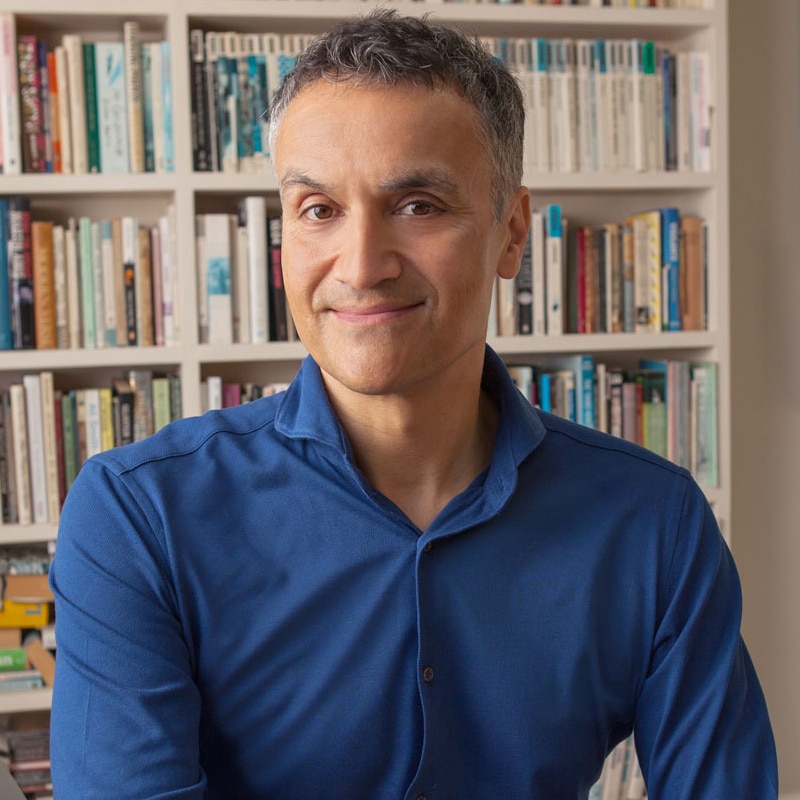 #67
The Global Guru on the Power of Slowing Down
Carl Honoré
---
Carl Honoré is an award-winning writer, broadcaster, TED speaker, Ageism Disruptor, and voice of the global Slow Movement. Carl travels the world to deliver powerful keynotes that put time and tempo in a whole new light. His counter-intuitive message is simple but game-changing: to thrive in a fast world, you have to slow down.
Carl has written four books: 'In Praise of Slow', 'Under Pressure', 'The Slow Fix', and 'Bolder: Making the Most Of Our Longer Lives'. He lives in London but is originally from Canada. He is also an advisor to Jack Media and has presented on a variety of television series.
Subscribe
Find the show on your favourite player
Summary
02:45 Carl's 'aha moment' with slowing down
He was reading bedtime stories to his son, and would skim read and skip pages to finish the book quicker – and his son noticed this and wanted Carl to slow down and read the book properly
A lot of us get stuck in 'fast-forward'
If he didn't have this moment with the bedtime story, it would have been with something else more disruptive down the line
07:56 At what age do we start to 'speed up'?
We live in such a strong culture of speed that children can pick up on this pace from a young age
Carl's son's first phrase was "hurry up"
09:02 The stigma around slowing down
Even after a post-covid world, there is still a positive association with 'being busy'
It's instinctive that we are aware of our own mortality, therefore time is finite
When we start measuring time with clocks in the Medieval times, people began to be more tied to schedules
"Time is money" was coined by Benjamin Franklin over 200 years ago
"Man measures time, and time measures man" – Italian proverb
The Industrial Age brought in speed to society
We have linked time, speed and productivity with wealth
13:35 How to disentangle ourselves from speed culture
"Slow down slowly"
Be aware of slow-washing
Slow is an incremental process – it takes time to shift gears and experiment
17:33 Can we learn from other cultures about slowing down?
Being fast is not a Western affliction – it's a modern late-capitalism malady
We can learn from southern Europeans with their slow pace, from food, siestas to socializing
Nature and its rhythms is the ultimate ally for the slow movement, so learn to live in symphony with nature
22:14 The benefits of slowing down
"How can I experience this moment, not as fast as possible, but as well as possible?"
Slowing down boosts your physical and mental health
You cannot speed up social connections and relationships
There is a strong link between slowness and creativity
27:59 The pace of the Slow Movement Revolution
It's still going at a slow pace
People often enter the Slow Movement for more specific, personal reasons such as health or work, but as they slow down they start to grapple with bigger questions – and become agents of a wider change
32:41 The gaps formed from slowing down
Culturally we are afraid of liminal space, and we move on to the next big thing after another
We need pause points – moments that can't be mapped out or timed, but simply be allowed to unfurl
39:16 Are there signs that the world is slowing down?
Technology is helping to facilitate slowing down, through screen time, meditation, etc.
The pandemic gave people enough time to change habits
43:49 The difference between mindfulness and the slow movement
There is a big overlap between mindfulness and slowness
Mindfulness is a great way to ease into the slow movement
46:22 Minimalism
Slowing down means you focus more on what matters, which inevitably leads to streamlining and pruning what you really need in life
"The fast life is superficial"
We are a very status-conscious species
Consumption and consumerism is often a mechanism of denial or running away from what is important
"It's the small, slow moments which we remember the most"
52:36 Is slowing down a privilege?
"Everything is easier with money"
"If you want to go fast, go alone; if you want to go far, go together" – African proverb
Slowing down is not just about being a better individual, but a better citizen for society
56:18 The addiction to quick fixes
There is a dopamine rush from doing shortcuts and we have a cultural push to do things faster
59:38 Ageism in society
The older you get, the more invisible you get
Old age is often perceived negatively, but there are plenty of things that get better through age
We need to change the visual landscape of age in the media
Links Mentioned: