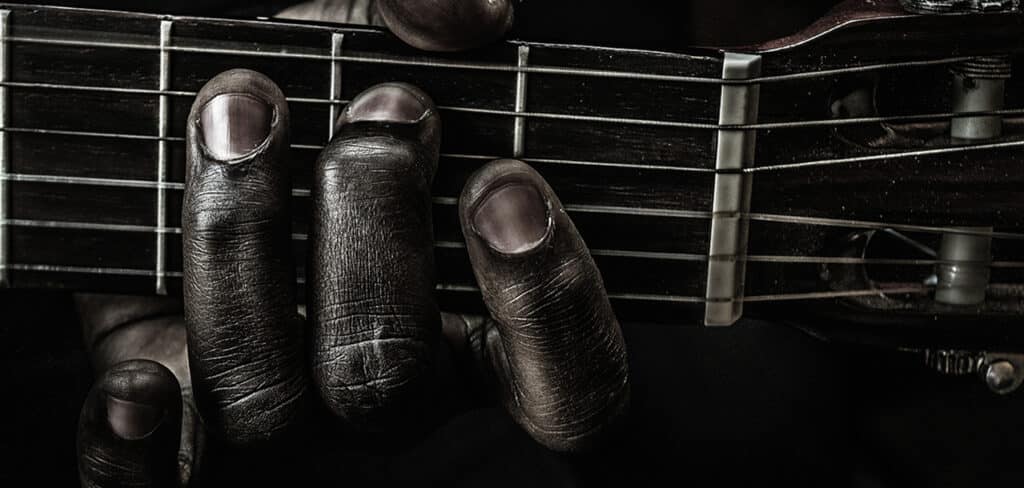 Introduction
It was the summer of 1964 when the members of a burgeoning British band named The Rolling Stones found themselves on American soil. They were halfway through their first stateside tour when they made their way to Chess Studios in Chicago, keen to record the follow-up to their debut album. The studio was the hallowed hub of their musical heroes, the cradle of the blues and rock 'n' roll genres that shaped their sound. The anticipation was palpable as they stepped into the studio, the very place where legends like Howlin' Wolf, John Lee Hooker, Bo Diddley, and Muddy Waters had crafted their biggest hits.
In a serendipitous twist of fate, their first encounter at Chess was not with a studio executive or an eager intern but Muddy Waters himself. But he was not wielding a guitar; he was clad in overalls, perched on a ladder, paintbrush in hand, and whitewash streaming down his face. The Stones were startled, and in the confusion, an opportunity emerged, laying bare the perfect juxtaposition of the seemingly mundane and its grand potential.
Keith Richards and the band did not just meet an idol that day; they built a relationship that would later see them tour and work with Muddy, learning first-hand from one of the greats. The Stones' deep understanding and appreciation of blues music and readiness to learn propelled their career to unprecedented heights, leading them to their first number-one hit, 'It's All Over Now'.
Preparation meeting opportunity
This principle of "Preparation Meeting Opportunity," often defined as luck, is equally applicable in the world of work. It emphasises that when individuals and organisations are mentally and practically prepared, they are more likely to recognise and capitalise on opportunities.
Much like The Rolling Stones recognised the value in learning from a legend like Muddy Waters, forward-thinking companies understand that their talent is their scarcest resource. According to a McKinsey report titled "Organising for the future: Nine keys to becoming a future-ready company," successful companies anchor their efforts on the principle that talent is indeed scarcer than capital. They continually ask themselves: What talent do we need? How can we attract it? And how can we manage talent most effectively to deliver on our value agenda?
Inclusion & diversity
Inclusion and diversity have surfaced as critical aspects of this talent strategy. A company that fosters an inclusive employee experience becomes an attractive destination for top talent and benefits from the increased profitability associated with diverse leadership.
The Rolling Stones, who had already seen early success, remained hungry for improvement and open to learning from the best in their field. Similarly, organisations and their employees can foster a culture of continuous learning and development, seeking out opportunities in the most unexpected places.
Summary
The story of The Rolling Stones' encounter with Muddy Waters and their subsequent rise to global fame is not just a story of music and stardom. It's a tale of recognising and seizing opportunity, preparation meeting chance, and the power of a creative, curious, and prepared mindset.
Whether you're a fledgling band walking into a legendary recording studio or a company trying to navigate the rapidly changing business landscape, this story serves as a reminder that opportunity can present itself in the most unpredictable ways. The question is, are you ready to grasp it when it does?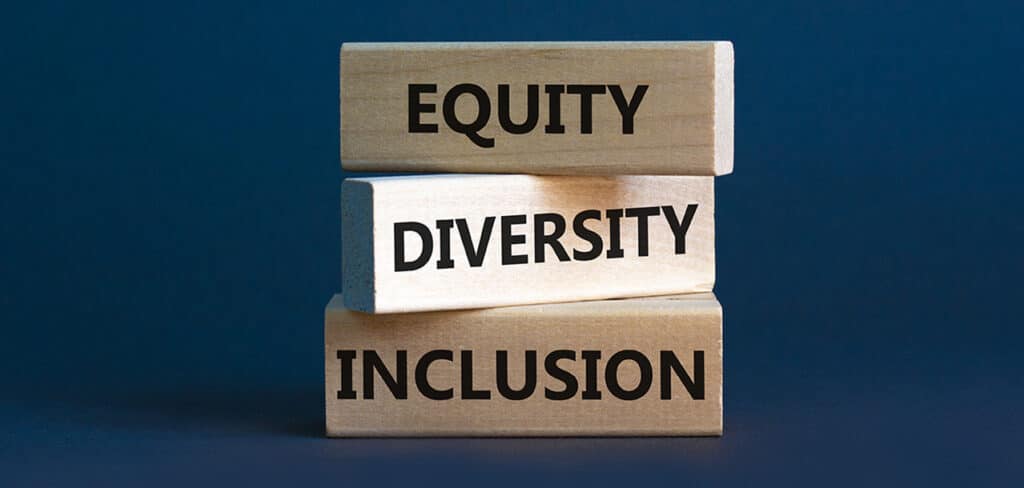 The campaign of SNP leadership hopeful Kate Forbes came off the rails in February when her views on marriage equality, steeped in her deep evangelical faith and considered antiquated by much of today's society, led people to argue that she could not be elected to govern a country like Scotland, whose values are so starkly unaligned with her own.
Subsequent discussions around Forbes' views and the effect they have had on her leadership bid have divided commentators. Some proclaim the backlash to be a form of religious intolerance, a further example of 'cancel culture' orchestrated by an overzealous woke mob, narrowing the ideological field and denying a plurality of thought in public life. Others have simply assessed that Forbes is entitled to her views but that, in a democratic system, possessing views that are plainly at odds with the majority of her would-be constituents was always likely to have a negative political impact – that she is entitled to her faith, just as those who disagree with her are entitled to lend their votes elsewhere.
Regardless of where you stand, the issue raises interesting questions around the role of diversity of thought in leadership, whether ideological clashes in the workplace are possible, and whether they can potentially even be beneficial.
Diversity in the workplace
"The chains of habits are too light to be felt until they are too heavy to be broken."[1] This saying – attributed by some to Samuel Johnson, by others to Bertrand Russell – is apt when it comes to diversity in the workplace. Far too late in the day, employers realised that their workforces were stiflingly homogenous, most especially when it came to race and gender. Recent cultural reckonings have set the wheels in motion for change in that regard, with a newfound urgency placed on ensuring workplaces represent a wider spectrum of society. The benefits of those changes on a social level are obvious. But the benefits to businesses are too.
Research shows that companies with diversity outperform the competition by 35%[2] and are 70% more likely to capture new markets [3]. While diverse teams are 87% better at making decisions [4], and diverse management teams lead to 19% higher revenue. [5] In other words, if you want a more successful business, you want a more diverse team.
Business leaders need to possess cultural competence to ensure they're managing these diverse teams correctly. Cultural competence is defined as "the ability to understand, appreciate, and interact with people from cultures or belief systems different from one's own." [6] People of different cultures and backgrounds – be they ethnic, religious, economic, gender or sexuality based differences – naturally bring their life experience to their role, and offer a distinct viewpoint characterised by that experience.
A culturally competent leader knows how to balance those wide-ranging viewpoints and use them to drive innovation, productivity and engagement. But while having differing perspectives offers clear benefits in terms of a widening the thought pool, it also has the potential to engineer greater levels of conflict, with these sometimes clashing opinions or ideologies going head to head. How can businesses ensure (sometimes vehement) differences of opinion lead to innovation, not ruptures?
The role of conflict in the workplace
A lot of people are uncomfortable with conflict, especially in the workplace. They don't want to come across as aggressive or obstinate, or be labelled with that most unshakeable of reputations: "difficult". But that relationship to conflict is flawed, built on the premise that conflict must always be in some way negative, that there must be a winner and a loser, and you don't want to be the latter. But conflict that stems from a positive place and is well managed offers far more advantages than disadvantages.
Creative friction and stress-testing ideas results in superior quality output. As Liane Davey, author of You First: Inspire Your Team to Grow Up, Get Along, and Get Stuff Done notes, "Conflict allows the team to come to terms with difficult situations, to synthesize diverse perspectives, and to make sure solutions are well thought-out." Adding, "Conflict is uncomfortable, but it is the source of true innovation, and also a critical process in identifying and mitigating risks." [7]
The way conflict is handled is obviously crucial to how your team functions. If your colleagues are obstinate, only looking to put their own point across and battling for it to win as a sign of their corporate supremacy, you're doomed. But if everyone around the table is willing to listen to other ideas, willing to challenge them and willing to be challenged in turn, then not only will the standard of ideas improve, as it's being assessed from a wider variety of angles and facing up to more prominent scrutiny, but relationships amongst the team will improve too. Instil a culture where colleagues can disagree in the boardroom but know that each of their ideas are being heard and that they can all head out for drinks later with no hard feelings, and there's no telling how vast the improvements in your employees' performance and mood will be.
Diversity of ideas
As well as the obvious need for diversity in more overt and definable areas like race and gender, it's also important to employ a diverse spectrum of ideas. A racially diverse company made up of entirely the same cultural or political leanings can lead to a homogeneity of thought that proves restrictive. The need to employ workers whose views oppose our own can be an uncomfortable idea, as we tend to feel more at ease around like-minded personnel. But as Dr. Katherine Phillips notes in UC Berkeley's Greater Good Magazine, "When disagreement comes from a socially different person, we are prompted to work harder. Diversity jolts us into cognitive action in ways that homogeneity simply does not."[8] Research shows that homogenous groups are more confident in their performance, but that diverse groups are more successful in completing tasks. [9]
Ensuring a business contains diversity of thought falls on the boss' shoulders. As a paper exploring ways of harnessing plurality of thought in the digital age notes, "In a boss/subordinate culture, toeing the boss's line is a given, and alignment of thought is subtly encouraged and rewarded."[10] The danger is that managers tend to prefer ideas that echo their own. A suggested solution for this is to – on top of ensuring your team has a plurality of thought, including potential contrarians – use what engineers call the failure mode effects analysis (FMEA). FMEA works by identifying and exploring the potential ways a new idea or system may fail, rather than purely assessing its positives. This can go against our natural instincts, especially if it's an idea we're passionate about, but forcing ourselves and those around us to search for the negatives in even our best ideas is a useful tool to ensure the idea stands up to scrutiny, as well as helping to normalise the practice of challenging all ideas on a meritocratic basis. Research has found that a strong, homogeneous culture can stifle natural cognitive diversity due to the pressure to conform. [11] A good manager will foster an environment where all thoughts – including and especially ones diametrically opposed to their own – are given a chance to be heard.
Conclusion
Diverse workplaces have greater levels of success because they produce a greater plurality of thought. A company culture that encourages employees to challenge ideas in a healthy and constructive way – and provides a platform for a whole spectrum of viewpoints – allows for enhanced creativity and innovation. It's the right thing to do from an equality standpoint, it's best for business, and it helps engender employees with a healthier relationship to conflict.
References
1 https://www.slideshare.net/cognizant/defining-and-harnessing-plurality-of-thought-for-the-digital-age

2 https://www.mckinsey.com/capabilities/people-and-organizational-performance/our-insights/why-diversity-matters

3 https://hbr.org/2013/12/how-diversity-can-drive-innovation

4 https://www.peoplemanagement.co.uk/experts/research/diversity-drives-better-decisions

5 https://www.bcg.com/en-us/publications/2018/how-diverse-leadership-teams-boost-innovation.aspx

6 https://hbr.org/2021/12/are-you-prepared-to-lead-a-diverse-team

7 https://hbr.org/2018/01/why-we-should-be-disagreeing-more-at-work

8 https://www.forbes.com/sites/christopherlittlefield/2022/10/18/why-you-should-be-disagreeing-more-at-work/?sh=788c6443136a

9 https://hbr.org/2018/01/why-we-should-be-disagreeing-more-at-work

10 https://www.slideshare.net/cognizant/defining-and-harnessing-plurality-of-thought-for-the-digital-age

11 https://www.cultureamp.com/blog/benefits-diversity-in-workplace