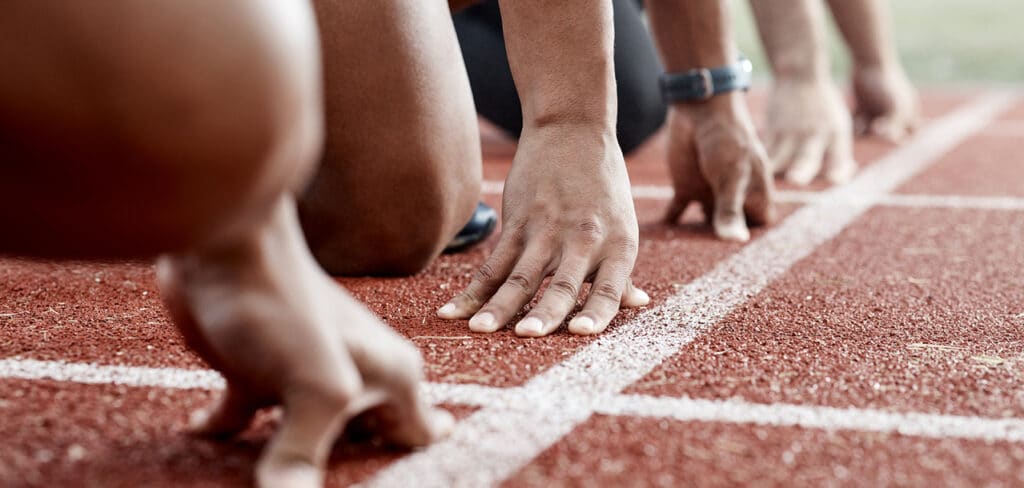 Introduction
Navigating life's unpredictability often resembles the exhilarating world of alpine skiing. Mikaela Shiffrin, a superstar of the sport, imparts insights into a high-performance mindset, saying,
While taken from the realm of competitive skiing, this guiding principle resonates profoundly beyond sports, offering the transformative potential to shape our personal and professional lives. It emphasises maintaining high quality and performance standards while tempering expectations around future outcomes. So, how can we cultivate this mindset, and what benefits can it give?
Standards vs expectations
Fundamentally, standards are often seen as the internal benchmarks or criteria we set for ourselves, encompassing our definitions of quality, competence, or excellence. They are self-generated and typically align with our values, aspirations, and sense of identity. On the other hand, expectations represent our forecasts or assumptions about future events or outcomes. While our personal beliefs and experiences shape them, they are also susceptible to external influences such as societal norms, peer input, or past results. These predictions can significantly influence our emotional responses and subsequent actions, for better or worse.
Insights from the leadership and strategy expert, Sydney Finkelstein, align well with Shiffrin's principle. Finkelstein highlights,
This mindset promotes the potent power of adaptability, urging us to expect the unexpected and welcome it with open arms. Finkelstein's emphasis on embracing surprise complements Shiffrin's philosophy and brings a new dynamic to it – teaching us that the keys to success lie in our ability to pivot, adapt and thrive amidst life's most surprising turns.
Maintaining excellence and expectations
We should strive for excellence in our pursuits, whether it's producing top-quality work or meeting project timelines. However, it's crucial to remain aware that external factors like market fluctuations, organisational shifts, or managerial decisions could impact our anticipated outcomes.
Applying this perspective across various facets of our professional life can yield significant benefits. The following strategies amalgamate Shiffrin's principle and Finkelstein's insights:
Foster a Growth Mindset: Shift the focus from the final outcome to the effort and process. Emphasise the value of consistent effort and dedication rather than setting unattainable, vague targets. This mindset can be reinforced by celebrating the consistent efforts and hard work involved in achieving professional milestones.
Encourage Personal Bests: Remind everyone that success isn't always about outperforming others but about personal growth, continuous learning, and achieving personal bests, irrespective of external markers of success.
Allow Space for Mistakes: Encourage learning from failures. This approach cultivates resilience and adaptability, essential traits in any professional setting.
Offer Continuous Support: Extend support during the process, not merely after achieving the outcome. This can involve listening empathetically, providing constructive feedback, or offering resources for professional development.
Striking a balance
Among these strategies, it's vital to remember that balance is key, particularly when it comes to praise and reassurance. Excessive or unfounded praise can unintentionally communicate low expectations, undermining the motivational power of genuine appreciation and constructive feedback. It's a delicate act of maintaining high standards and keeping expectations in check — a true testament to the wisdom of Shiffrin and Finkelstein in our professional pursuits.
Shiffrin's approach to maintaining high standards while tempering expectations, coupled with Finkelstein's emphasis on embracing surprise and adaptability, provides a robust framework to navigate the complex landscape of the professional world. This balanced methodology promotes growth, resilience, and adaptability amidst life's unpredictable twists and turns, transforming us from passive observers to active, resilient participants in life's dynamic game.
Exercise and positive expectations
The integration of this philosophy extends beyond professional life into our approach to exercise and overall well-being. A study by Hendrik Mothes and colleagues at the University of Freiburg highlights that individuals' expectations and beliefs significantly influence the psychological and neurophysiological benefits arising from a single exercise session. Participants holding positive expectations about exercise's benefits consistently reported greater psychological benefits, including increased enjoyment, mood enhancement, anxiety reduction, and a rise in alpha-2 brain waves, indicating relaxation.
Summary
Such findings underscore the profound impact our mindset, expectations, and internal narratives can have on our health journeys. In high-pressure environments—whether they're sporting arenas or corporate boardrooms—the pressure to meet personal and external expectations can be overwhelming. Ambition can motivate and drive progress, but continuous high-pressure situations can lead to mental health issues like anxiety, stress, and depression.
Organisations must balance their success drive with care for their employees' mental well-being to foster healthier and more productive environments. Initiatives like emotional well-being programmes provide structures to support employees' mental health, offering varying levels of care and engagement tailored to individuals' needs.
By embracing a mindset that unifies an understanding of mental health with Shiffrin's high-standards-low-expectations approach, we can embark on a holistic path towards better physical and psychological well-being. This integrated approach can significantly enhance our quality of life and performance across multiple life spheres.
More on positivity
We still need to find out how and why optimism scientifically influences these diagnostics, but we know it yields clear-cut results with empirical certainty. (Read more)
"Regarding and building upon the last point, mindfulness is deriving positives from what is happening now or not allowing the negatives to alter the future detrimentally." (Read more)