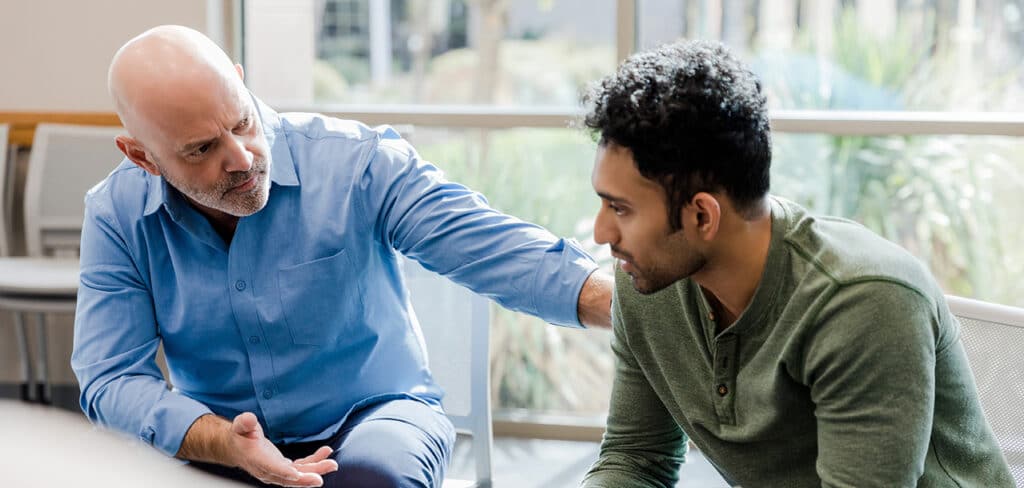 Introduction
In a rapidly evolving socio-economic landscape punctuated by significant disruptions such as the global pandemic, the concept of emotional intelligence, specifically empathy, has become increasingly relevant within professional environments. Empathy, the ability to understand and share the feelings of others, is now viewed as a key leadership trait and an essential component of effective team dynamics.
Data from a series of international surveys conducted in recent years (Meechan et al., 2022 ; Holt, 2022) underscored the importance of empathy in the workplace. An overwhelming majority of respondents endorsed the idea that increasing empathy would contribute positively to societal improvement (EY, 2021). This perspective resonated with a significant segment of the European workforce, where empathy was deemed critical for employee satisfaction and retention (Chrousos, 2021). A UK study by the Chartered Institute of Personnel and Development (CIPD, 2021) showed a rising trend in companies investing in empathy and interpersonal skills development.
Impact of empathy
Empathetic individuals play an instrumental role in an organisation, fostering effective communication, nurturing relationships, and enhancing social cohesion. By gaining an understanding of their colleagues' lives, they create an environment where people feel confident to share their ideas, leading to increased teamwork and innovation. Empathetic leaders can respond more effectively to individual communication styles, thus motivating productive contributions.
Implementation of empathy
However, the implementation of empathy within organisations has its challenges. Creating an organisational culture of empathy requires more than just superficial changes. It involves a shift in mindset at all levels of the organisation and a commitment to aligning company policies, structures, and procedures with empathetic values. Additionally, empathy is often wrongly perceived as a sign of weakness, which can be an impediment to its acceptance in the workplace. Overcoming such misconceptions and creating a supportive environment where empathy is valued and practised is crucial.
Empathy and gender
Research has shown a correlation between empathy and gender, with some studies suggesting that women might inherently possess more empathetic traits than men (Baron-Cohen & Wheelwright, 2004). This does not imply that empathy is exclusive to women but rather that empathetic leadership styles could be more prevalent among women leaders. This observation can be used to encourage greater gender diversity in leadership roles, thus fostering a more empathetic organisational culture.
Empathetic leadership
From an employee perspective, empathy in leadership is highly valued. Employees tend to feel more engaged and committed when they believe their leaders understand and care about their feelings and perspectives. This can increase job satisfaction, improve morale, and reduce employee turnover.
However, there is a fine line between empathy and over-involvement. Excessive empathy can lead to emotional exhaustion and blurred boundaries between professional and personal life (O'Connor, 2021). Thus, it is essential for organisations to strike a balance between fostering empathy and maintaining professional boundaries. The sustainability of empathy over time has also proved difficult in some sectors and needs to be managed accordingly (Yu, et al., 202).
Performance impact of empathy
The impact of empathy on performance is also worth examining. While empathy can improve interpersonal relationships and communication within a team, its direct impact on performance metrics may be more complex. An overemphasis on empathy could distract from performance-oriented goals if not carefully managed.
Conclusion
In conclusion, empathy is far from being merely a "woke" concept, as some critics portray it. It holds significant potential for enhancing the workplace environment, promoting effective communication, and improving job satisfaction and retention. However, a balanced approach is necessary. Organisations should encourage and cultivate empathy but must also be aware of its potential pitfalls and educate their employees accordingly. As with any other organisational strategy, the key to successful implementation lies in the delicate balance between empathy and performance.
References
Baron-Cohen, S., & Wheelwright, S. (2004). The empathy quotient: An investigation of adults with Asperger syndrome or high functioning autism, and normal sex differences. Journal of Autism
Holt, S. (2022). Nurturing empathy. Innovative Leadership in Times of Compelling Changes: Strategies, Reflections and Tools, 117-131.
Meechan, F., McCann, L., & Cooper, C. (2022). The importance of empathy and compassion in organizations: why there is so little, and why we need more. In Research Handbook on the Sociology of Organizations (pp. 145-163). Edward Elgar Publishing.
Yu, Chou Chuen, Laurence Tan, Mai Khanh Le, Bernard Tang, Sok Ying Liaw, Tanya Tierney, Yun Ying Ho et al. "The development of empathy in the healthcare setting: a qualitative approach." BMC Medical Education 22, no. 1 (2022): 1-13.