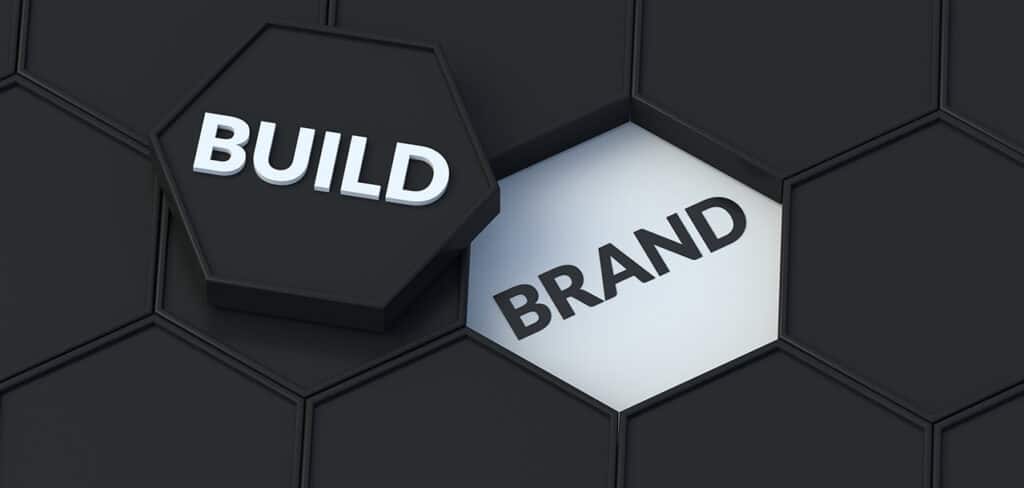 "The most powerful person in the world is the storyteller." – Steve Jobs
Stories are powerful. They've been pivotal to human development and understanding since the days of hunter-gatherers congregated around the fire. They are our means of connection and often our route of escape. We are a subjective species constantly trying and failing to make sense of the objective world around us. As such, we are nothing more than the story we tell ourselves.
In the realm of business, harnessing the narrative force of storytelling has become a pivotal element in crafting compelling brands that resonate deeply with audiences.
In today's competitive market, where products and services often compete in parity, the difference between success and obscurity often lies in the ability to captivate, engage, and emotionally connect with consumers. Storytelling in branding serves as a potent vehicle, enabling companies to transcend the mere transactional exchange and establish a profound, enduring relationship with their audience.
Building a brand story
A brand story should be more than just a list of key milestones and achievements. It should represent who a company is, making clear not just what they do but why and how.
Too often, brands fail to encapsulate themselves in their story. They get too technical, alienating the average consumer, or too vague, seeking to build a broad church but failing to articulate what it is that makes them different. It's a difficult balance to strike, but get it right and you will engage your audience like never before.
Engaging on an emotional level
At the core of effective storytelling in branding lies the ability to evoke emotions. Emotions shape perceptions, drive decisions, and create lasting impressions. A well-crafted brand story has the potential to evoke empathy, joy, nostalgia, or even a sense of aspiration within consumers, fostering a deep emotional connection with the brand.
Consider iconic brands like Nike, whose narrative isn't just about shoes and sportswear but about the human spirit, determination, and overcoming adversity. Their "Just Do It" campaign resonates with consumers on a personal level, motivating them beyond mere athletic gear and positioning Nike as a symbol of empowerment.
To see the full power of storytelling in effect, look no further than Save the Children. As Khushboo Nangalia notes in her TedTalk "The Undeniable Power of Business Storytelling," [1] when trying to raise funds for children suffering in Africa, Save the Children put out two advertisements. The first featured statistics documenting the horrifying conditions many children were forced to contend with in their daily lives. The second also noted the magnitude of the problem but honed in on a specific example, telling a "day in the life" story of Rokia, an eight-year-old girl in Mali suffering from serial hunger. The audience exposed the second advertisement donated double that of the first.
It's not surprising. The late Roger Ebert, a leading US film critic, famously referred to cinema as an "empathy machine". This description is applicable to all storytelling. Stories are a way of seeing the world through another's eyes, of filtering our own lived experience through theirs. This is true not just metaphorically but scientifically.
Uri Hasson, professor of Psychology and Neuroscience at Princeton University, found that our brains respond to stories in the same way regardless not just of who we are but how we hear them [2].
Hasson and his colleagues had study participants lie in an fMRI scanner while watching episodes of the BBC series Sherlock and Merlin while the machine measured their cognitive activity. They then recounted the story as a recording. This recording was then listened to by another set of participants whose cognitive activity was also being monitored. Hasson found that the brain patterns of the participants watching the story and those hearing it recounted were aligned throughout, even though watching a clip and imagining it from someone else's description are two very different things.
In another experiment, Russian speakers and English speakers listened to the exact same story told in their respective languages, and brain activity still aligned [3]. Stories connect us. Hasson concluded that communication was really "a single act performed by two brains" [4]. A speaker's brain generates a sound wave and that sound wave then influences the brain response in a listener, bringing the two brains into alignment. It's a dance; one brain's steps move in rhythm with another's to form something complete.
Melanie Green, a professor of Communication at the University of Buffalo, found something similar. According to her study, people are more likely to make changes to their lifestyle and health habits if they see a character they relate to make the same change [5].
Meanwhile, psychologist Jerome Bruner says that facts are twenty times more likely to be remembered if they're part of a story [6].
Building authenticity and trust
Authenticity is the bedrock of effective storytelling. Consumers are increasingly drawn to brands that showcase transparency and authenticity in their narratives. A compelling brand story, rooted in authenticity, builds trust and credibility, fostering a sense of loyalty among consumers.
Too often brands are afraid to be truly authentic because it means showing fallibility. Instead, their message gets lost in a milieu of jargon and hyperbole. Companies are trying to sell themselves and as such go too far. Desperate to stand out from the competition, they oversell and end up falling back on meaningless corporatespeak or Edenic overpromises.
When interviewed by Harvard Business Review, Robert McKee, author of Story: Substance, Structure, Style, and the Principles of Screenwriting, held up by many in Hollywood as the bible of storytelling, was asked what was wrong with companies who paint too positive a picture.
"It doesn't ring true," he responded. "You can send out a press release talking about increased sales and a bright future, but your audience knows it's never that easy. They know you're not spotless; they know your competitor doesn't wear a black hat. They know you've slanted your statement to make your company look good. Positive, hypothetical pictures and boilerplate press releases actually work against you because they foment distrust among the people you're trying to convince" [7].
By all means sell your brand – who you are, what you stand for, why it matters, why you're different – but do so honestly. Otherwise, you risk losing credibility.
Take the outdoor clothing company Patagonia, for example. Patagonia often draws attention to its commitment to environmental sustainability and ethical business practices in its storytelling. But it's able to do so because it can back its words up in action. In 2022 the company's owner and his family transferred their ownership of Patagonia, valued at about $3 billion, to a specially designed trust and a nonprofit organization fighting climate change [8].
We accept the story because it's authentic. Not every company will be able to tell a similar story to Patagonia (if only they could), but every company can be honest about what they stand for and how they put those values into practice each and every day. And in the era of mass corporate scrutiny, you can bet those brands that make disingenuous claims about their values will be rooted out quickly.
Tips for creating a good brand story
All stories follow a pattern. Beginning, middle, end; three-act structure; whatever you want to call it. The key thing is to build a narrative and take your audience on a journey. That doesn't mean boring them with a chronological explanation of how you got where you are. Stories trade on emotion, so make your story personal, something that connects.
There's no one formula to it. If you're the company founder you can tell your own story (provided it's relevant) – why this means so much to you, the gap in the market you're filling, and why it's so vital. Perhaps if your product is seeking to help people you can give a customer story depicting life before and after your product. Either way, make it relatable. Your audience is not an amorphous single entity, it is a collection of people who understand what it is like in the real world. They've all struggled. They've all failed. Just as you have. Don't be afraid to let them know that.
A lot of the variables will depend on who you're speaking to. It's vital that you know your audience. Who are they? What drives them? What is your best point of connection? Once you know all that, you can define your core messaging around it. Writing in Forbes, Candice Georgiadis, social media influencer and founder of Digital Day Inc, a social media and marketing agency in California, suggests a useful way to frame your message is to make sure you're explaining how: your brand helps your audience to solve their problem with your solution [9].
Once you understand your audience and have decided on your messaging, you need to decide the best channel for your story. In the modern climate there are a variety of key methods, be it video, text, audio, social media, traditional media, etc. The best medium will be dependent on who you're trying to reach and what you're trying to say. Alter your message according to the medium – a message designed to be read in a broadsheet will obviously not work well on TikTok and vice versa.
Don't be afraid of detail. Detail helps people relate. Audiences don't love Spider-Man because he has a cool suit and swings from buildings (though it does help). They like him because he's awkward, nerdy, kind-hearted, and – in spite of the superpowers – he reminds them of what they were like at that age. That means that when he does swing from buildings, it's all the more easy for them to root for him. Give your audience reasons to root for you. Help them connect.
The power of story
Stories are the means by which we see the world. They are empathy machines that connect us to others. There is no narrative structure to life and yet we impart one on it all the same because we want stories. We want connection. We want to feel like we're part of something bigger than ourselves. People don't want numbers and they don't want perfection. They want honesty and authenticity. Too often, though, they are denied it by brands that choose to over-indulge on technicalities – "in-baseball" brags that non-experts in their field couldn't possibly understand – or that opt for vague, glossy sloganeering, trying so hard to appeal to everyone that they end up appealing to no one.
A better option is to eschew such approaches altogether. Instead, do the thing that humans have been doing day-to-day for century upon century: tell a good story. You might be surprised how well it turns out.
More on Brand Building
Neuromarketing and the Psychology of Branding with Matt Johnson
Building Influential Brands That Connect with Tessa Misiaszek
References
[1] https://www.youtube.com/watch?v=CabbUUrjFck
[2] https://paw.princeton.edu/article/clicking-how-our-brains-are-sync
[3] https://blog.ted.com/what-happens-in-the-brain-when-we-hear-stories-uri-hasson-at-ted2016/
[4] https://paw.princeton.edu/article/clicking-how-our-brains-are-sync
[5] https://www.youtube.com/watch?v=WKIZ0bicfFw
[6] https://www.harvardbusiness.org/what-makes-storytelling-so-effective-for-learning/
[7] https://hbr.org/2003/06/storytelling-that-moves-people
[8] https://www.nytimes.com/2022/09/14/climate/patagonia-climate-philanthropy-chouinard.html
[9] https://www.forbes.com/sites/theyec/2023/06/08/the-power-of-storytelling-for-your-business-unleashing-your-inner-storyteller/?sh=754de3e07fe0