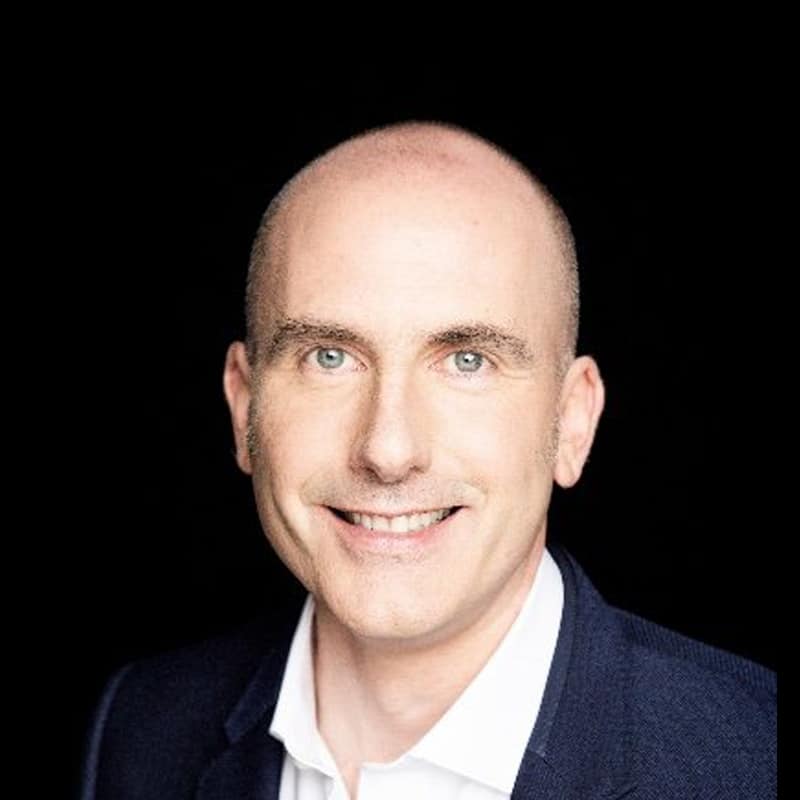 #37
How to raise happy and successful children
David Coleman
---
Dr David Coleman is a clinical psychologist who specialises in children, teenagers, and emotional and psychological development. David is also an Adjunct Associate Professor in the School of Psychology in UCD.
He has over 20 years experience in child psychology and has used this expertise in his regular parenting segment on Today with Claire Byrne on Radio 1 and his column in the Irish Independent. David has hosted a number of Irish television shows and documentaries down through the years. These include Families in Trouble, 21st Century Child, Teens in the Wild and Families in the Wild. David won an IFTA for his documentary Bullyproof in 2013.
David's three books were all bestsellers – 'Parenting is Child's Play', 'Parenting is Child's Play: The Teenage Years' and 'The Thriving Family'.
He also runs two courses – 'Scared Kids' which helps children suffering with anxiety and 'Headspace Adventures' which is an adventure therapy programme for teenagers.
Tune in as we discuss building self-esteem and independence, dealing with bullying, and embracing mistakes.
Subscribe
Find the show on your favourite player
Summary
3:30 Being close to nature
Helps to cope with lockdown
The psychology of green and blue colours
Sense of grounding and connectivity
A break from technology
Renewed appreciation for nature since Covid-19
Power walking in nature
The power of pause
12:30 What drew David to psychology
Attended at Jesuit school: "being a man for others" philosophy
Discovered his interest in writing when studying psychology
Pursuing clinical psychology
The role of psychology is to make it accessible to people
Working with teenagers
Humans are always searching for meaning
Working with people during lockdown
18:00 Building trust with teenagers
Make them feel heard
Empathy, tone of voice and reflective language
"If you feel listened to, you tend to talk more"
Difficulty of Zoom therapy sessions, e.g. eye contact
22:17 The success of his documentary 'Bullyproof'
Won an IFTA
Made television programmes in the past
To provide a broader understanding of bullying
Toxic environment of social media
26:27 Creating the right environment for observational documentaries
Discrediting the Stanford prison experiment
Giving time for people to get used to the observational style
Help them to not put on a show
Filming 'Teens in the Wild'
29:00 Advice for a child that is bullied, and advice or steps that parents can take if it happens
Explore the nature of the bullying: verbal, physical or online
A bully will always move to the easiest target
Ignoring and recording the online bullying
33:39 Long-term effects of bullying
Self-esteem comes from feeling loved and capable
A therapist helps review how people look at themselves
We often internalise someone else's view of themself
Rebuilding self-esteem and capacity to deal with it
38:06 Helping to foster confidence in children and teenagers
Difference between confidence and self-esteem
"If you have high self-esteem, you will be confident"
Support through the quality of your listening
Helping them recognise their strengths and capabilities
Showing that mistakes are opportunities to learn, not criticise
41:38 The effect on people if they feel they weren't loved when they were brought up
Theories of attachment: secure attachments come from trust, insecure attachments come from inconsistencies and lack of trust
When working with parents, David helps them return to being predictable and consistent
Dan Siegel's "Flipping Your Lid"
44:59 Impact of attachment from all types of parenting roles, e.g. same-sex, father, etc
The principles are the same for all parents
Most research in the past has been focused on mothers, as they were the the most common primary caregivers
Mary Ainsworth's research: it's about what happens when re-attached, not seperated
Learning from his own experiences as a father
Children easily pick up their parent's anxieties
"We need to feel that what we're doing is working"
The calm vs frozen chicken analogy
Review your self-contradictions
56:02 What makes a 'happy' child?
An emotionally literate child: what we really want is for them to regulate their feelings
Able to process negative emotions
Role of positive parenting
59:35 Disciplining a child
Being present with a child
Help them to avoid the need to punish their behaviour
Discipline them with natural consequences
"Harsh discipline methods are always damaging on children"
"Why is it important to you?" – it's often about us trying to meet our own needs
1:06:40 How to support your child when they're anxious
Provide the emotional infrastructure
Have the time and space
Parents are also very distracted
Empower them to regulate their anxieties
Enable to learn by themselves
1:13:10 What can we do, as parents, to help our children adapt and be successful?
What are your expectations?
Most common missing piece is being understanding in a kind way
Thomas Edison's light bulb attempts
Culture of risk-taking and mistakes
"We have become risk-averse on behalf of our kids"
1:18:19 Role of empathy
Using empathy statements
It can often get confused with sympathy
"Willingness to see the person's world"
Parents are too fixated on fixing the problems
Children disregard unasked for advice
1:25:32 How your relationship with your children changes
"Once they've gone past the baby stage, it's about letting go"
Instil independence: that's our goal
Give children a chance that they can be trusted
1:30:05 The striking the right balance between working from home together and being a family
Make a clear working space
"You just have to do what you can"
1:34:03 Impact of teenagers and children's re-socialising post-Covid
The biggest impact is their best friend, not overall peer group
Very sensitive when intervening with a 'bad' best friend
1:38:41 Launch of Headspace Ventures
Opportunity for young people to find their strengths in the outdoors
Both physical and mental activities
Links mentioned: