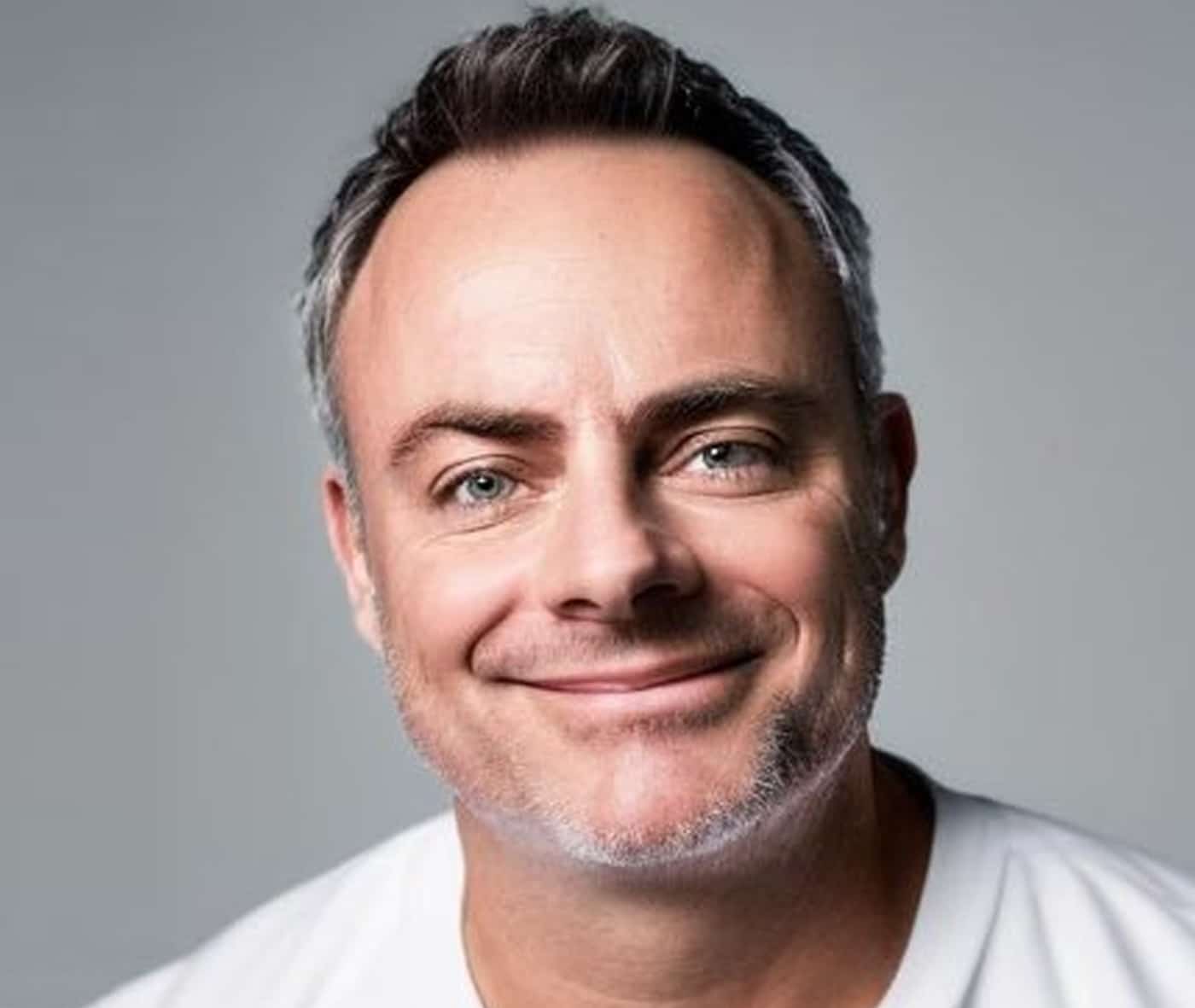 #85
Lars Schmidt: Redefining HR and Empowering the Next Generation of People Leaders
Lars Schmidt
---
Lars Schmidt is a well-known expert and practitioner in the field of HR and talent acquisition. He is the founder of Amplify, a consulting firm that helps organizations build more inclusive and effective workplaces.
Prior to founding Amplify, Lars served in senior HR leadership roles at companies such as Ticketmaster and NPR. He is also the co-founder of the HR Open Source (HROS) movement, which is a global community of HR professionals dedicated to sharing knowledge and resources to advance the practice of HR.
Lars is a regular speaker at conferences and events and has been featured in numerous media outlets, including Forbes, The Wall Street Journal, and Fast Company. He is the author of 'Redefining HR' and host of the Redefining HR podcast and media series.
Subscribe
Find the show on your favourite player
Summary
02:09 What inspired Lars to start Amplify?
He started Amplify 10 years ago
He had a background in corporate, running global TA and talent teams at Ticketmaster, NPR and the open source e-commerce company Magento
Lars was never one of those people who sought out to be an entrepreneur and build something, but he never wanted to have a 9 to 5 job
Initially it was consulting in the areas of employer brand strategy and recruiting optimization in tech
The business has evolved over the years and now there's two core components: HR executive search, and the other is an HR Learning and Leadership Development Academy called the Amplify Academy
04:11 What trends Lars is seeing through his consulting business that are impacting HR and talent acquisition
The highs and lows of the field of HR has been rough since 2020
About 98% of the layoffs since 2022 have been centered in the US
The pandemic, reckoning with social justice and political toxicity have had big impacts
The two most important things we have to be focused on are learning agility and network equity
We need to learn, adapt and be able to work in a VUCA environment
07:16 What skills or competencies do you think in particular HR professionals or more generally business leaders need to have to succeed?
Be curious: we need to want to understand how things work
The ability to parse information and disinformation is going to be a real skill
Emerging skill is the ability write the right AI prompts on tools like ChatGPT
09:35 Defining performance in the workplace
It's so subjective to each company, industry and their circumstances within that industry
When you look at measuring performance, OKRs seem to be the standard measurement
At an individual level, we need to think and review more robustly
We need to explore ways to measure output and productivity
11:28 A new vision of HR transforming the workplace
The book 'Redefining HR' compares and contrasts legacy and modern HR
The stereotype of HR is that it's mostly administrative
More boards are creating CPO roles as the people strategy matters
15:45 Drawing from a wide range of influences and experiences in his book 'Redefining HR'
Lars wanted to make it relatable and accessible to practitioners in the field doing the work right now
He didn't want the book to be purely theoretical
18:01 For HR leaders who want to think critically about their current processes, where is the best place to start?
Spend time in the business
Two catalysts of change in HR departments: the embrace of open source practices and drawing in expertise from other areas of the business
Most CPOs and major companies are actively sharing, blogging, and talking about practices and failures
22:08 What is the most interesting or unexpected thing you've learned from that community since you founded the HR Open?
Founded in 2025, it was a side project that had a natural run and ended
Lars believes in 'proven practice' not 'best practice'
There was a change in conversation to open and knowledge sharing, not closed and secretive
24:32 With any HR or business leader, who would you have dinner with? Past or present
Richard Branson
Lars is a fan of his non-conventional approach and not afraid to take big risks
25:53 Strategies for engaging and motivating your team today, including hybrid working in environments
Trust – it's more about output and being flexible
A culture of fear and lack of communication makes it very hard to build a thriving business
Assuming the worst quickly becomes toxic
Create a culture of feedback and transparency
Ray Dalio of Bridgewater famously coined the phrase "radical transparency"
Find the right balance, so it's not an excuse to be toxic or say whatever you want
31:59 What's the big myth buster around performance in the workplace?
'The butts-in-seats' method
The notion of productivity tied to visibility is such a fallacy in the conversation around performance
It's a holdover from the industrial era constructs of work
33:37 How can you create a more diverse and inclusive culture? What strategies have you seen work?
D&I has been evolving particularly since 2020 after the George Floyd murder sparked a global conversation
Legacy versus modern HR different lenses: Legacy would view purely through the lens of recruiting, and modern is looking holistically through the entire people experience
Systemic equity and white privilege: we need to do the continuous work at an individual level
Use the data to create a business case to get the buy-in
42:41 The concept of the employee experience
Leaders need to ask questions, listen to feedback, and act on it
E.g. some companies look at monthly 'pulse' surveys
Ultimately, show that you care and want to hear people's views
Communicate the 'why'
Companies with great employee experience are really effective communicators
46:41 Some innovative or unconventional performance management practices
Peer recognition
Moving from ole-based thinking to skills-based thinking – this has had a huge impact on retention and performance
49:13 The biggest indicators of employee satisfaction
Employee surveys that gauge employee satisfaction or even NPS is a great indicator
Hiring satisfaction: are you able to attract the right people? What is that? What does that look like?
50:19 Will artificial intelligence and automation change the workplace?
It has the potential to be very transformative to our work
AI is now accessible at a consumer grade, including tools like ChatGPT
In terms of HR AI Tech, it's the ability to identify signals of performance, e.g. skills-based role matching
It will have the ability to fundamentally transform how we recruit inside and outside the organization
52:45 The key elements of a positive organizational culture: what are the steps that people should take if they want to create one?
Culture is very subjective
The hallmark of a great culture is a culture that is transparent, visible and clear to the outside world so that the right people who self-identify with that culture can make the right decision about how they pursue it or not
E.g. Amazon came under fire for having a very hard charging culture, which had some negative press around that, but it actually spiked their recruiting as some people wanted to work in that kind of environment
Same with Coinbase – a year and a half ago they had their apolitical announcement that cost them some employees, but that helped them attract more more people who thought "Hey, that's the kind of environment I want work in"
54:59 Some of the common barriers that prevent organizations from achieving pay equality generally
Pay equality is a trend that we're going to see more of
There's new legislation in the US, for example
Reframe how we think about the conversation around compensation
57:19 Some key attributes of good leadership
Ownership: good leaders own their role and the results of their work – they don't pass the blame
They are effective communicators: verbal, written, digital, etc.
Curious and astute learners
Evolving point of views
They role model behaviors from top-down to strengthen these traits across the company
Links Mentioned: