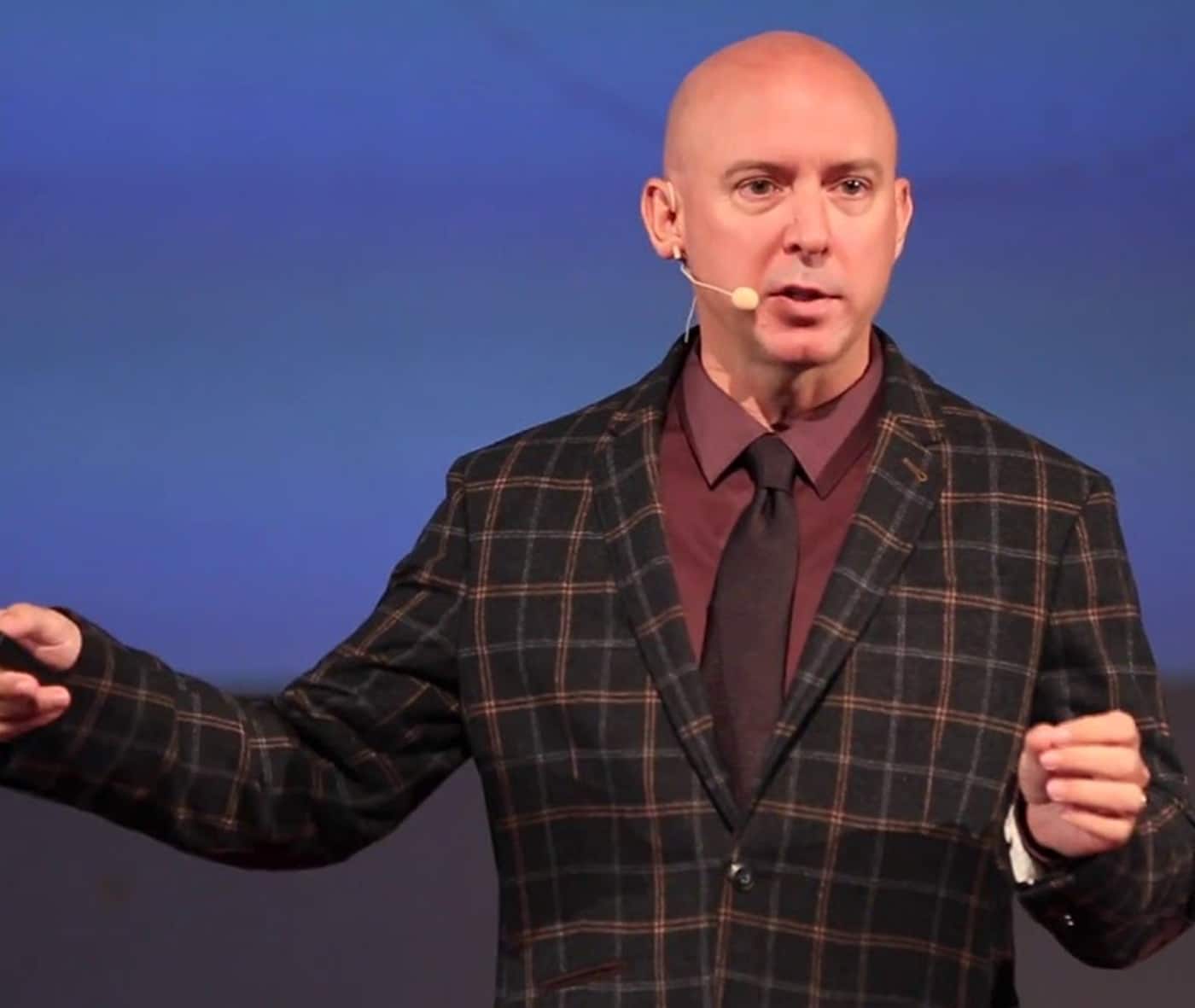 #89
Unleashing Leadership Excellence with Dan Pontefract
---
Dan Pontefract is a renowned leadership strategist, author, and keynote speaker with over two decades of experience in senior executive roles at companies such as SAP, TELUS, and Business Objects. Since then, he has worked with organizations worldwide, including Salesforce, Amgen, the State of Tennessee, Nestlé, Canada Post, Autodesk, BMO, the Government of Canada, Manulife, Nutrien, and the City of Toronto, among others.
As an award-winning and best-selling author, Dan has written five books: Work-Life Bloom, LEAD. CARE. WIN., Open To Think, The Purpose Effect, and Flat Army. Dan also writes for Forbes, Harvard Business Review, and other outlets.
Dan is a renowned keynote speaker who has presented at four TED events and has delivered over 600 keynotes. He is an adjunct professor at the University of Victoria's Gustavson School of Business and has received over 25 industry, individual, and book awards.
Dan's career is interwoven with corporate and academic experience, coupled with an MBA, B.Ed, and multiple industry certifications and awards. Notably, Dan is listed on the Thinkers50 Radar, HR Weekly's 100 Most Influential People in HR, PeopleHum's Top 200 Thought Leaders to Follow, and Inc. Magazine's Top 100 Leadership Speakers.
Subscribe
Find the show on your favourite player
Summary
02:25 Dan's career journey in the leadership strategy community
Immigrated with his parents to Canada from England
He was good at football and would captain teams
He became an educator teaching high school students
Joined the high-tech community as a Chief Learning Officer
Five years ago, Dan decided to work for himself and write five books
05:37 The essence of 'blooming'
First heard of 'stress leave' in 2002 with a colleague at work
He had an eye-opening experience at work when work-life was never spoken about
"There's an expectation of one man's thoughts on what is the cadence of how and when work should occur"
08:52 How important is trust in the work environment?
Sport shines the light on the power of trust
Trust in the leader erases all nonsense
The power of job titles and targets is what stops people from building trust
It's not just the manager – it's the management
15:22 The pressure points between the goals of the organisation and the people working there
Since the fiscal collapse in 2008/9, the data shows that stress and loneliness has increased
From quiet quitting to 'Bare Minimum Mondays' – it's not just TikTok memes, but for any generation, there are cracks
Dan is trying to find out why
Stress and anxiety seem to be particularly high in North America and Asia
"Wolf of Wall Street" syndrome
19:55 What are the movements with 'purpose' over the last decades?
Dan wrote 'The Purpose Effect' after studying purpose for a decade
Employees want to feel that an organisation stands more than just profit
Measure and stand for it
27:30 How do companies succeed with meaningful purpose?
You need to be invested in the long run – there is no overnight application of purpose
It's about being collaborative and patient
The journey is ever-evolving and requires consistent evaluation
Always have a conversation with the organization
The Purpose-Profit Balance mechanise – you need the balance of the two
How do we integrate purpose with profit?
41:48 Taking responsibility and agency to cultivate your own lives and experiences
Agency and free will is something people demand
People want to be the gardeners of their own life – this includes work
Agency empowers people to ask for more help
46:10 How can leaders be guided to more creative and holistic problem-solving?
Leaders too often jump to action without enough critical thinking
There is an addiction to busyness and distraction
48:07 Skills development
There is a trend from vertical ambition to horizontal ignition
People no longer 'climb the ladder' at all costs
Organisations need to be aware of this and know what else they can do best to support horizontal development/ moving across
51:25 Dan's ideal, modern organisation that would benefit all the stakeholders
Find the human alignment
Consider what would be written on your epitaph
Links mentioned: