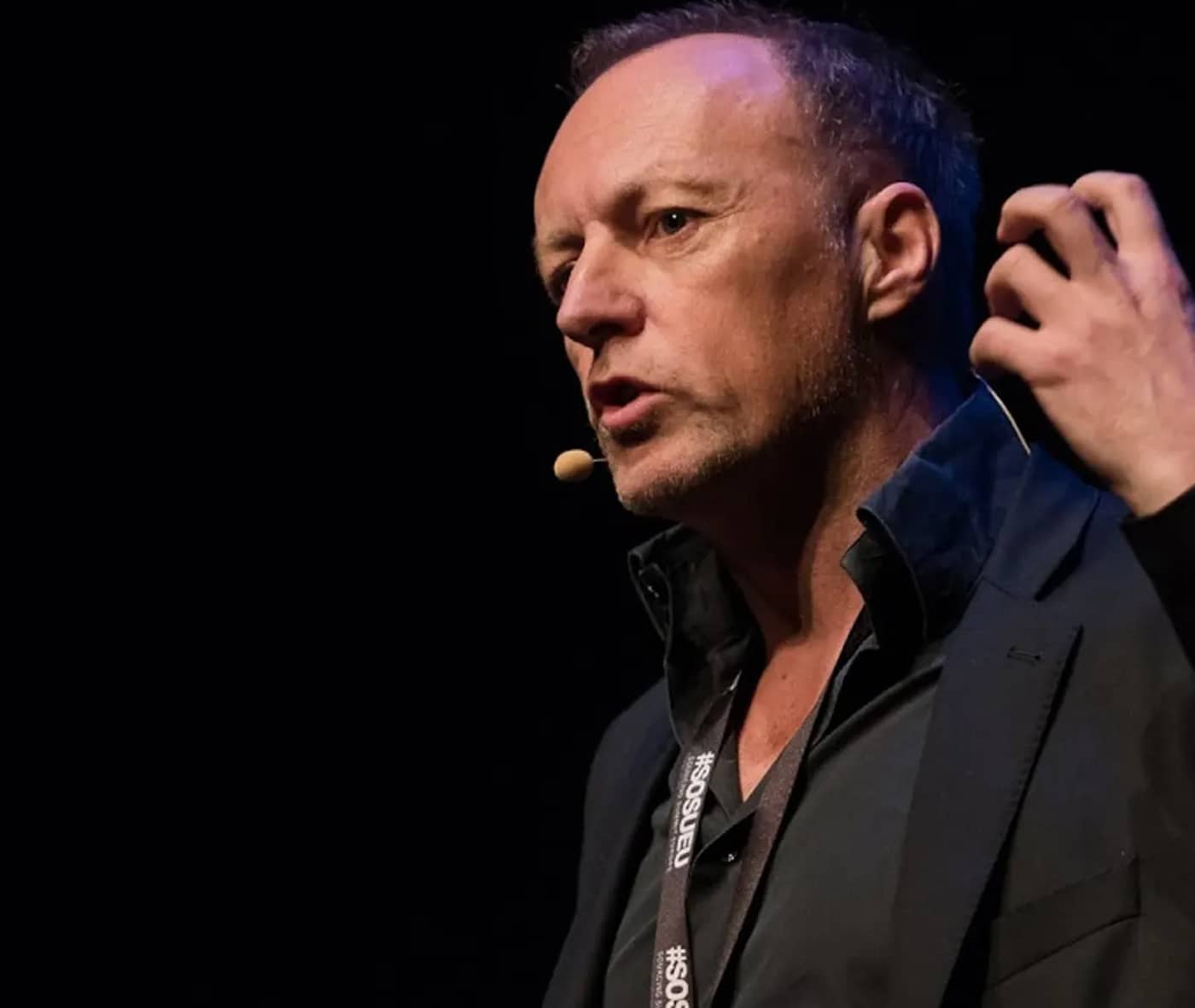 #86
A Master Class in Negotiation with Simon Horton
Simon Horton
---
Simon Horton is the founder of Negotiation Mastery, a center of excellence in the world of negotiation. He has taught the subject of negotiation all around the globe, to hostage negotiators, top banks, law firms and many other blue chip global players. He is a Visiting Lecturer at Imperial College and at the Royal College of Art, and has taught at Oxford University, Birkbeck, and the Skolkovo School of Management in Moscow. His long list of famous clients includes Goldman Sachs, Nike, Pepsi and Lloyds amongst many, many others.
His first book, 'The Leader's Guide to Negotiation' was published in April 2016 by The Financial Times and his most recent book, 'Change Their Mind: 6 steps to persuade anyone anytime' won a 'Highly Commended' award at the Business Book Awards 2023.
Subscribe
Find the show on your favourite player
Summary
02:40 How Simon has based his career around negotiation
First career was in asset management, but was very uhappy doing it
Decided to do NLP Therapy – uses perceptual, behavioral, and communication techniques to make it easier for people to change their thoughts and actions
It got him fascinated by how the brain works, and so built his business around that
Negotiation was the most obvious bottom line application of psychology
05:58 Is negotiation now more vital than ever?
We're living in divisive times
We seem to be slowly getting better at managing conflict, both at a global level and micro level
The existential threats are getting bigger through social media
08:29 Can the principles from high stakes negotiations be applied to people's everyday lives?
We're negotiating all the time
'Micro negotiations' take place a dozen times a day
If you get good at micro negotiations, you get your outcome and you build the relationship at the same time
This skill can help you in every area of your life
Simon's first book was about win-win negotiation
16:02 What Simon learnt from writing his second book
Simon's first book is more about giving a framework for negotiating
The second book is much more about the soft skills involved in relationships and communication
25:15 Persuasion versus manipulation
Manipulation has a connotation that there's something underhand about it
Generally, the political approaches to influence are generally either use force or lies
The ethical approach is much more powerful and involves a lot more listening
"I'd like to get this and you'd like to get that, how can we both get that?"
35:39 Being clear on long-term goals
Make sure all your goals are lined up
The problem is that it's easy to focus on what we lose out on
36:59 Cheeky asks
The thing about the cheeky ask, as opposed to a more fair ask, is that you know you might not get it
It helps to bring a bit of a laugh into it, a bit of a joke, or something that's self-deprecating
43:05 Looking out for subtle clues
Step into the shoes of the other person – the other person is going to see it very differently to how you see it
Too often we go back to our rationale, louder, but it doesn't work
Think: "what are their goals? What are they trying to achieve?"
If you know somebody's values, you can frame your message in terms of their values, and they're more likely to say yes
49:04 Personality types and profiling
A very popular profiling test is the OCEAN Big Five, as well as Myers Briggs
The main thing is to think about what type of language might work for a certain type of person
53:36 Is there any advice around multicultural negotiations that people need to specifically take into mind?
Be careful with generalizations, as they are often not representative of the given individual
Treat the person you're talking to as an individual
57:16 How do you negotiate with people across video channels?
The big benefit of video/ digital communication is that you don't need to travel
Human connection is the big thing that is lost
If you meet somebody, you're going to trust them more
Consciously think which is the best channel to communicate with, as often we have had the illusion of communication
01:00:11 What's the difference between the two shift and support responses?
The shift response is where you listen, but then you shift it to you
The support response is about listening and asking them more questions
Hostage negotiators are exceedingly robust in their outcome – they don't actually negotiate
They take a very soft approach to achieving it through building rapport
Their results is built on their listening skills
01:03:53 Techniques for there to be no power shift
We're reframing negotiation to being a collaborative problem-solving approach
01:08:48 Co-creating the solution
If you view the person as an opponent in the negotiation, it means that they're against you and all of the energies in that conversation are against each other
"they're my partner, they're not my opponent"
Focus your energies instead on the problem
01:14:58 Finding the right moment to just get the agreement over the line
There isn't a definitive optimum moment when to strike
"The best negotiations don't seem like a negotiation at all"
They should seem like a nice conversation and they just naturally find that way to a solution to an agreement
Links Mentioned: