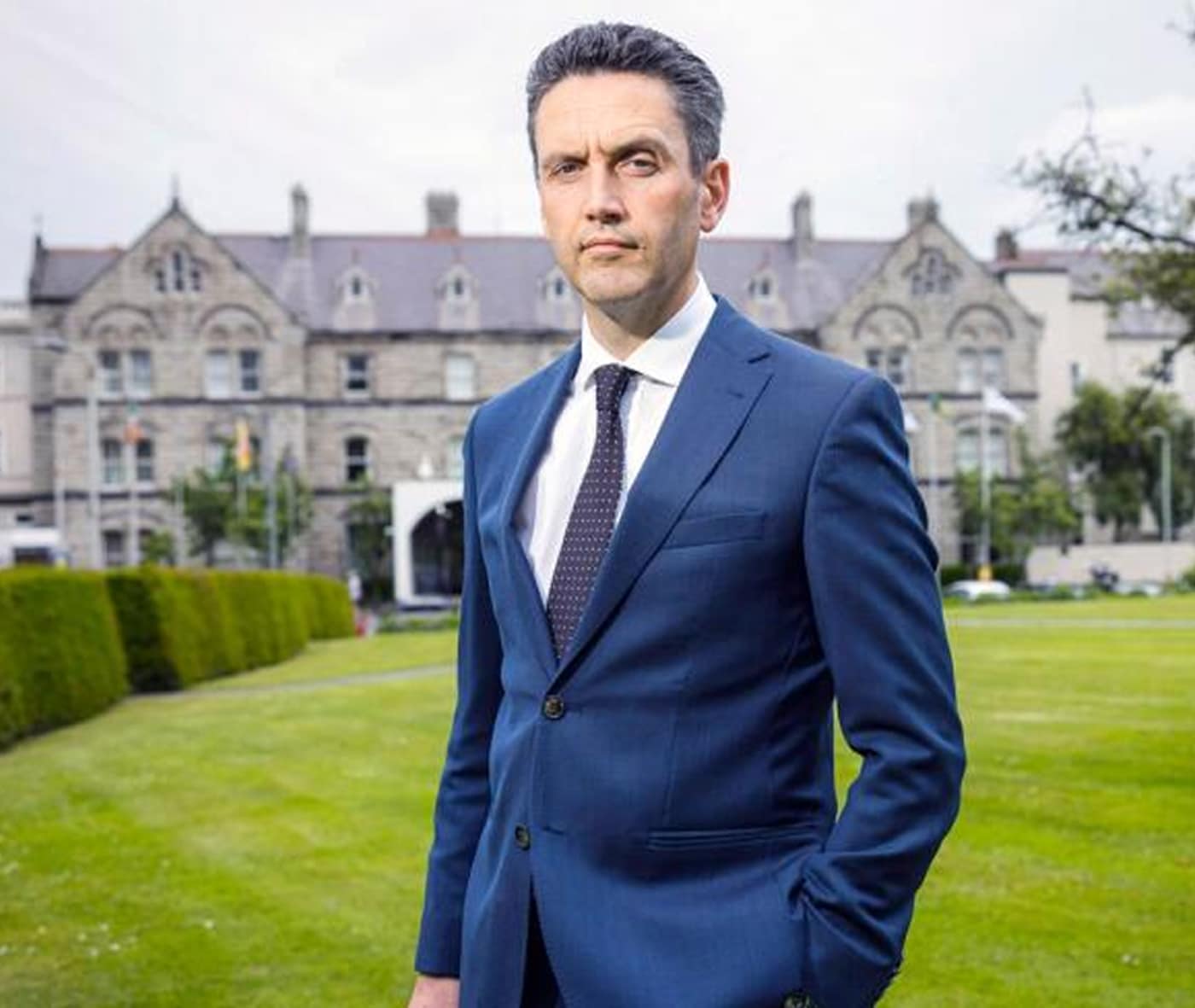 #82
Addiction: Exploring Causes, Consequences, and Charting Paths to Recovery with Prof. Colin O'Gara
Prof. Colin O'Gara
---
Content warning: this episode covers the topic of addiction. If you need resources or support, talk to your GP or a relevant health practitioner.
Dr Colin O'Gara is a Consultant Psychiatrist and Clinical Associate Professor at University College Dublin. He is a graduate of University College Cork medical school (1999) and has postgraduate qualifications from the Postgraduate Medical Education and Training Board (PMETB, UK) in General Adult Psychiatry and Substance Misuse Psychiatry. He trained within the NHS Maudsley Hospital rotational schemes at registrar and specialist registrar levels (2000-2006), attaining membership of the Royal College of Psychiatrists in 2003.
During this time he also researched addiction genetics at the Institute of Psychiatry, London. He was awarded a PhD from King's College London in 2010. He is a Consultant Psychiatrist and head of addiction services at Saint John of God Hospital since 2007, leading clinical activities, service development, research and teaching programmes in addiction.
During this time, he has worked with a wide range of talented multidisciplinary clinical and management colleagues, building holistic non-confrontational detoxification and rehabilitation services. His recent academic and service development work has been featured in international journals and medical publications.
Subscribe
Find the show on your favourite player
Summary
02:46 How has addiction become so accepted in society?
Through the normalization of gambling in advertising
Gaming and porn addiction has increased due the the improvement of broadband connections
If you have impulsive traits, it's easier to become addicted to things through the internet
Tech development has lead to many difficulties in our society
06:33 Do addicts get easily addicted to other addictions?
50 – 80% of addiction presentations are complicated by some other disorder
E.g an addict could also be suffering from depression, overuse of phone and hangovers
It's important to assess the person first – where they are at and what their needs are
There is a need for risk assessment
Substitution is when you withdraw from one abuse and move on to a different type (e.g. from alcohol to smoking)
The most common substitution is chocolate or cigarettes
It can lead to other behaviors, e.g. engaging in certain relationships as a means of distraction
Ideally you want people to engage in adaptive as opposed to maladaptive responses
Adaptive versus maladaptive – it's about identifying if the response is causing harm to the individual or those around them
11:19 The relationship between personality types and addiction
Personality type is not predictive of addiction
Some classic traits are impulsivity and attention seeking
They are not deterministic and can't be simplified down to personality type
14:26 The legacy of Covid-19 on addiction rates
There is a lot of misunderstanding about psychiatry and what they do
Withdrawal from alcohol addiction can be fatal, so it needs to be closely monitored
Covid provided "laboratory conditions" for mental disorders: physical isolation and stress
21:23 How can policymakers strike the balance between freedom of entertainment and rising addiction rates?
In terms of gambling, if you complete prohibit it, it will still lead to other illegal and more dangerous options
Banning gambling is completely unrealistic
We need to look into what protections you can put in place
If we continue to make AI more addictive, then we're in trouble
It would be incredibly powerful to use AI to help identify gamblers that are addicted and need help
25:33 Cultural views on alcohol versus gambling
There are still cultural issues with alcohol consumption, despite many of the younger generations appearing to embody a healthier lifestyle
Gambling has accelerated at an alarming rate compared to binge drinking, due to discrete and easy access with technology
27:59 Advice to parents whose children are entering the phase of experimenting as teenagers
The message needs to be made clear that gambling can be a harmful activity
Fantasy Leagues can pose as a risk, but they are generally considered to be harmless
It's about parents communicating and having conversations with their children
You get nowhere with a confrontational approach
Peer pressure doesn't go away, no matter what age
It helps to raise awareness of any family history with alcohol or gambling abuse
It's important to get down to the meaning of the abuse
Gambling can also appeal to the 'get rich quick' messaging
36:17 Sports supplements with teenagers
It's hard to know what the best measure is
There is a clear connection between addiction and ultra-running
The line is about identifying what is the harm (e.g. physical, psychological, spiritual, etc.)
42:15 Sports used as a coping mechanism
Mark Griffiths was one of the academic pioneers researching about exercise addiction
45:23 The neuroscience of addiction
There are multiple theories on it
The most accepted theory is the dopamine hypothesis: some individuals are predisposed to addiction because of dysfunctionality of dopamine circuitry
Addiction is defined as a biologically driven brain disorder
51:00 Some of the key factors that contribute to successful recovery
Have a support structure around that person
Consider 12 Step Movement or Life Ring
The key is to have one-to-one support as well group support
Talking therapies like CBT, Dialectical Behavioural and Acceptance Commitment Therapy
Human endeavor and determination gets people far
It's incredibly rewarding work for Colin to see people recover
Yoga, pilates and mindfulness is an integral part of their program
It's important to be open to different approaches
The role of self-compassion is important
59:54 The impact of well-known and public figures be open about their own addictions
It has had a huge positive impact in raising awareness
The next level up is to remove the stigmas behind different addiction types
We need to put mental health on the same level as physical health
01:04:23 What the future looks like for treatment and prevention
Review how AI can benefit assessment
Personalized medicine and develop targeted therapeutics
01:10:17 How Colin keeps a healthy separation between work and personal life
It's such a privilege to work closely with people and effect change in their lives
Self-care is paramount, as well as work management and listening to what is going on in your world
Links Mentioned: