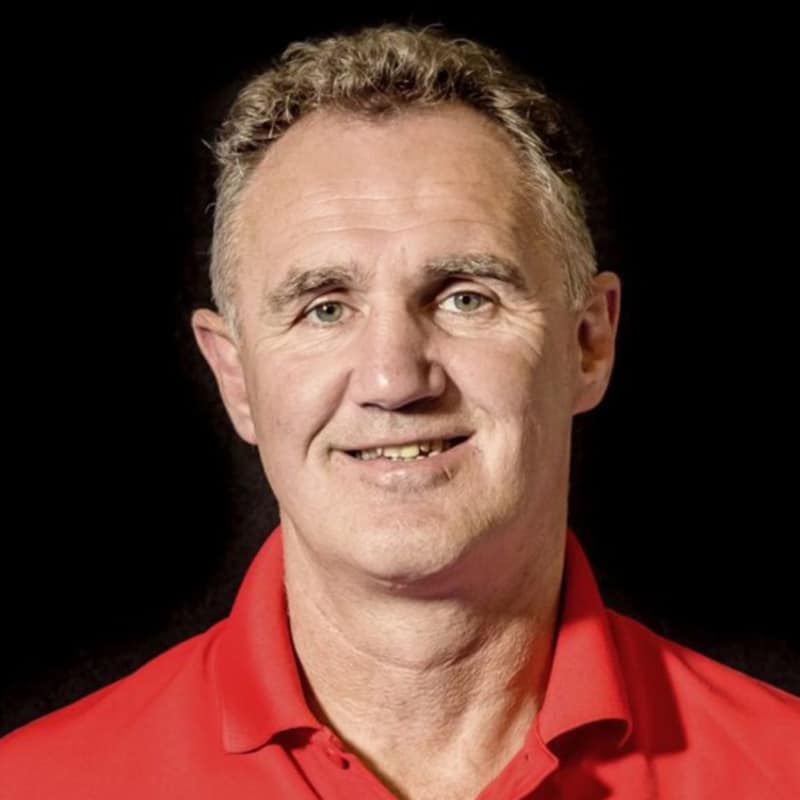 #46
Fighting for success
Billy Walsh
---
I sat down with Billy Walsh, current USA head boxing coach and former Head Coach of the Irish Athletic Boxing Association (IABA) High Performance Team, to discuss the recent Olympics, his approach to performance and development, and the future of boxing in the Olympics in light of the McLaren report.
Billy shares his thoughts on a range of subjects, in what is one of the most in-depth conversations with one of Ireland's greatest ever coaches. We touch on his preparation for the Olympics with the backdrop of the pandemic, his background in boxing and coaching in Ireland and some of the great boxers he coaches including Katie Taylor and Kellie Harrington.
Billy's successes to date at European, World and Olympic level are unprecedented in the history of Irish Sport and he is carrying this into the USA setup. We also take detours into Elite Performance and how this can relate to excelling in business, the benefits of motivation and attitude, leadership and adapting to change.
Subscribe
Find the show on your favourite player
Summary
3:42 Recapping the most recent Olympics
Steady progression over the last few Olympic cycles
No medals in London, three medals in Rio de Janeiro and four medals in Tokyo
7:48 The impact of the pandemic on the preparation for the Olympics
Repurposed a disused Macy's store
Finally back in their Olympic training centre
"These games are going to happen at some stage, so we need to be ready"
The team learned to be adaptable and flexible
"We can work from anywhere if we put a ring up"
12:21 Why is it so hard to become an Olympian?
"You've got to be different from other people"
The rigorous training program over a long period of time
Create an environment where your athletes can focus solely on the Olympics
16:36 The McLaren report
Continued fallout from the McLaren report into potential corruption at the 2016 Olympics boxing tournament
Johnny Watterson reported that Katie Taylor's defeat to Mira Potkonen of Finland is one of those listed as "suspicious"
Billy was very shocked by the discovery
Boxing was one of the very first sports in the Olympic games
Having everything out in the open is a great opportunity for boxing
19:55 Billy's external impression of the US boxing setup before he got involved
"With 320 million people, why aren't they winning medals?"
Four pillars: strategy, structure, leadership and culture
23:05 Instilling a high-performance culture
They first had to build a Team USA
Setting high standards and expectations for training, for example everyone had to arrive 15 minutes early before training
The importance of consistency in coaching
29:49 The 4-year cycle and recruitment of a team
The average age of their team at the Tokyo Olympics was 22.4
The average age of a medallist is 26
Common obstacles include relocating
It's important to maintain the vision of winning an Olympic medal
31:20 Going from amateur to professional
Going through the Olympic cycle is the best way to become professional
34:43 The most important attributes to look for in potential Olympic fighters
Character and determination are essential
Look out for humility and a strong work ethic
You can teach your fighters the best techniques
35:27 Maintaining a work/life balance with his wife and kids in Ireland
Billy visited home 3 – 4 times a year pre-pandemic
His children are 32, 28 and 27
He went home for five weeks recently
37:30 An interest in other roles for other organisations
Billy has always wanted to be a coach
He is very content being Head Coach
With a background in GAA, it could be something for the future
39:35 What drew Billy to boxing
He started playing soccer, Gaelic football, hurling and boxing
Billy took to the adrenaline from boxing
41:22 Why boxing is so popular in Ireland
There is a lot of history behind boxing in Ireland
"It's ingrained in us to fight"
It's been a part of the Irish culture for a long time
43:19 Knowing when to specialise in a sport
Specialising is the key to success
10,000 hours of training
There is a power in having played different sports
47:55 Advice for young athletes not getting selected
Billy was overlooked for the 1983 Los Angeles games
Don't give up or surrender
52:55 Why some great boxers don't succeed at the Olympics
It's from having a small team
Distractions from outside the ring
58:52 The key attributes of Katie Taylor
In 2012, she won the second Olympic boxing gold for Ireland of all time
She is very strong mentally and her faith in God keeps her focussed
She is always ready, physically and mentally
She is a national treasure
Katie single-handedly brought women's boxing to the Olympics
1:05:04 The importance of having a routine
The young body performs better under routine and structure
You need to create a "structure that's going to get the best out of your body"
1:07:17 Typical routines or pre-game tactics
Visualisation is so powerful
The coach structures the day so the athlete doesn't need to worry about things
1:09:37 Creating a team ethos when ultimately the athletes compete against each other
Billy is a team-based coach
"A team is a big part of who we are"