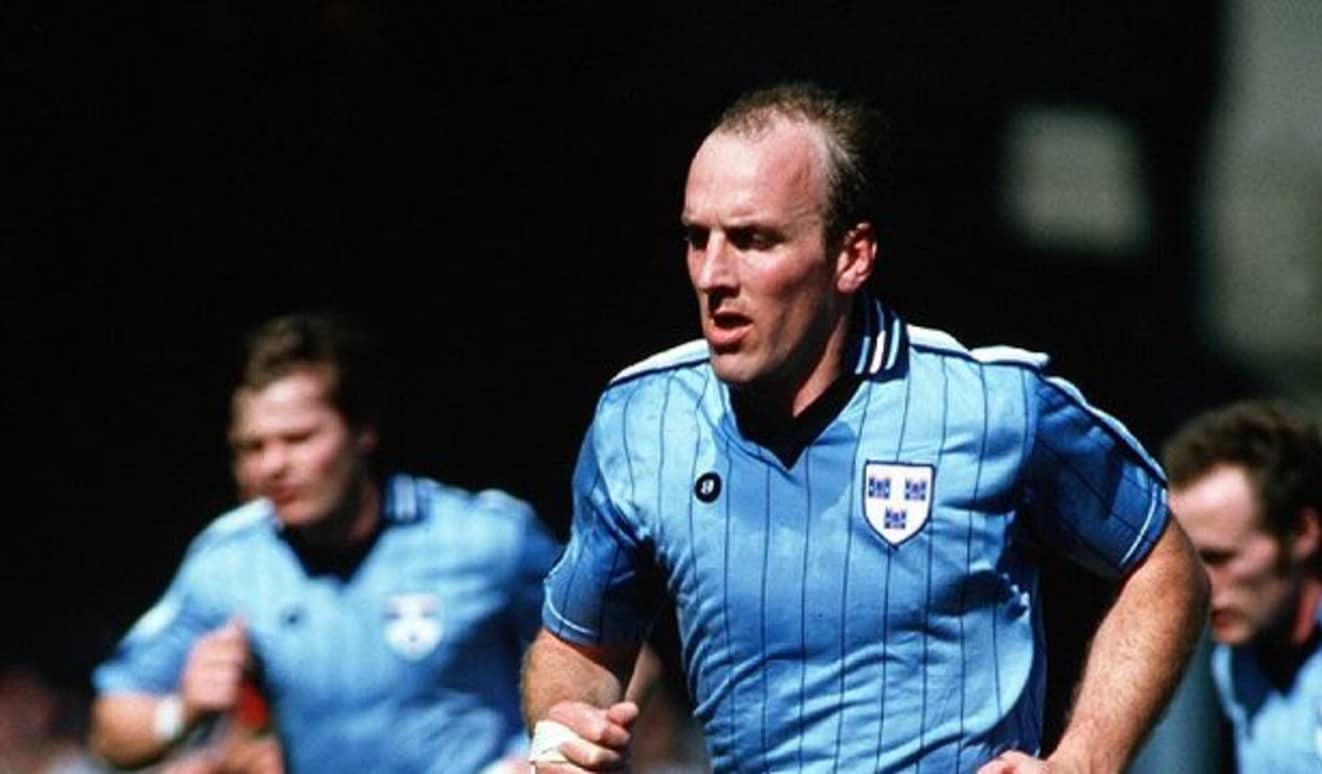 #12
Experiences on and off the pitch, early years and UCD
Brian Mullins
---
We were deeply saddened to learn about the passing of Brian Mullins. His name will always be synonymous with a defining era for Gaelic Football in Dublin. Over the course of his career he won four All-Ireland titles, nine Leinster titles, two National League titles and two All-Star awards, and became a hero of Hill 16 for his inspirational displays in the middle of the field.  He managed Derry and his club St Vincent's to success and was Director of Sport in UCD.
We had the pleasure of speaking to Brian in June 2019. In this episode, we deep dive into some of Brian's experiences on and off the pitch, his formative experience of summers spent with his cousins in Kerry and Clare, his time playing inter-provincial rugby with Leinster, Kevin Heffernan's management style and unique personality and his work with UCD and much more.
May one of Dublin's greatest every players rest in peace.
Subscribe
Find the show on your favourite player
Summary
1:45 The legacy of Anton O'Toole
His contribution to the sense of unity in the group
4.28 Family background
Mullins' sport upbringing
Growing up in Clontarf and making the most of opportunities that come your way
Transferring to St. Vincent's at 16 years old
11:15 Early training and competitions
Experiencing St. Vincent's high-performance mentality
Playing with some of the great athletes of that time
Blackrock's coaching style
15:35 Multidisciplinary players
Clontarf as an oasis of sport
"Everybody in my time, in my era, played whatever they could"
18.50 The context of sport in Ireland in the 1970s
Mullins' early athletic career
Coach Dave Weldrick's influence
Access to higher physical education opens up in Ireland
Dublin wins the Club Championship in September 1976
23.30 The transformation of the GAA
Changes to team culture
Growing public interest in the sport
A campaign for GAA athletes to visit all local primary schools
34:50 Influential leaders
Kevin Heffernan's leadership and team building in sport and in life
Mickey Whelan and Kevin Heffernan's friendship and working relationship
The introduction of sport science
41.50 The heritage of the St Vincent's club
The keys to success
Crafting a personal definition of hard work
How the GAA contributed to the community in Ireland
49.27 Team building
Kevin Heffernan's intense training sessions
Player cuts and management decisions
58.00 Becoming champions
Learning the value of defeat
Preparing for the 1976 and 1977 seasons
Tony Hanahoe becomes player-manager
Sustaining performance after '76, and the burden of the "three-in-a-row" win
1.07:30 Major obstacles and defining moments
Coming back to sport after the car crash in 1983
Mullins tells a story about a barman bet
The 1983 All-Ireland Senior Football Championship Final
1:16:00 Retirement
Making important career decisions, and the value of not looking back
1.18.51 The future of the GAA
Changing communities and the future of the GAA
How the GAA has become an integral part of Irish life
1.23.38 More recent projects
Highlights and achievements at the University College Dublin
Working on the promotion of health and wellbeing
The value of working in an educational environment
1.26.28 Present day
It's time for evolution at the GAA
The provincial arrangement is not serving competitions as well as it did in the past
Making predictions for the championship this year