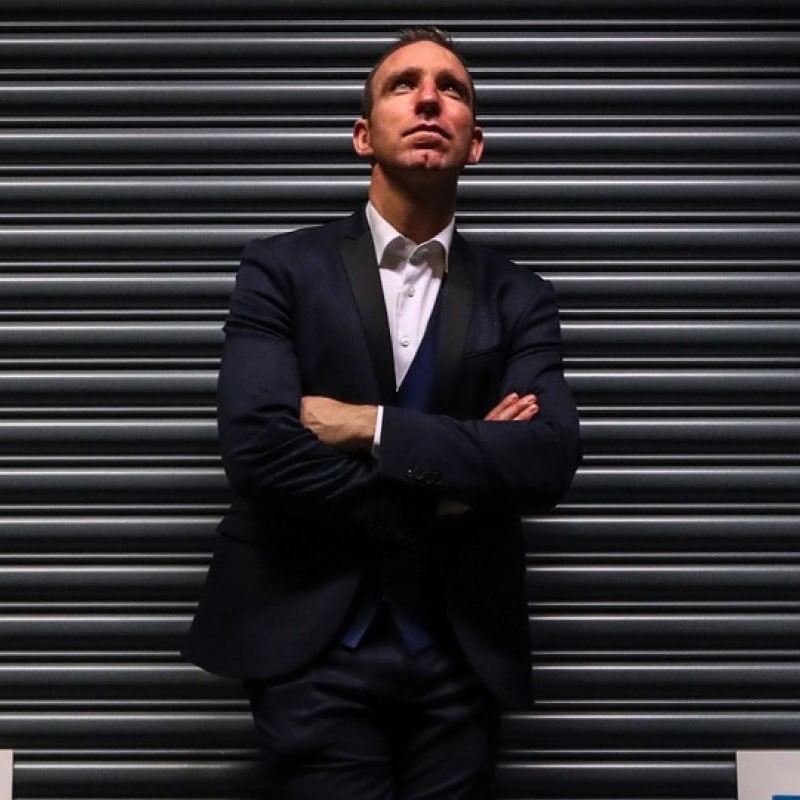 #29
Maximising human potential
Enda McNulty
---
Enda played on the Armagh team that won the All Ireland in 2002, and was awarded an All Star that year and won seven Ulster titles with that team. Enda earned degree in psychology from Queens University Belfast and a degree in Sports Science from University of Ulster.
He worked for 7 years as performance coach to the Leinster rugby team that won three European Heineken Cups in 5 years. He also coached Olympic and professional sportsmen and women like Brian O'Driscoll, Seán O'Brien, Johnny Sexton, Annalise Murphy, Paul Galvin and David Gillick.
Off the field, with his own leadership consultancy firm he has worked with a wide array of corporate clients in Ireland, Europe, North America and Asia and has successfully delivered unique motivational programmes on human performance, leadership, team performance and mental toughness to companies such as Microsoft, Intel, Merck, Kelloggs, Google, Lidl, and Morgan Stanley. In 2017 Enda published Commit: Make Your Mind and Body Stronger and Unlock Your Full Potential.
Subscribe
Find the show on your favourite player
Summary
3:12 Early years
Growing up on the edge of Slieve Gullion
The hurling history of this mythical mountain
How a blend of nature and nurture shaped him
Working for Crillys Sweets, his uncle's confectionary business
Listening to motivational tapes in the car with his dad
Having a serious farm accident
9:38 The Armagh team
Their 2002 All-Ireland win
Understanding the success of the team
The role of the players' good upbringing
Observing other successful teams for motivation
Being encouraged by college-level and club-level wins
Enda's list of the many influential leaders on the team
The importance of looking at what came before the All-Ireland win
How Brian McAlinden and Brian Canavan created a strong base and a strong culture
12:42 How Irish football has changed
The tactical, physical, and professional changes
How skill execution was underestimated
14:39 Advice to returning coaches post-COVID
Using this time as an opportunity to develop skills and fitness
Putting the risk of Corona infection during a game into perspective
16:51 Moonshot goals
Moonshot goals: audacious goals that from the outside seem impossible
The importance of setting smaller, tangible goals on the way to a moonshot goal
Why Enda feels like he's just getting started: "I don't believe I've achieved nearly enough"
21:02 New clients
How Enda gets to know his new clients and connects with their goals
Which players stood out in the Leicester team and why
Noticing who was first on and off the field
How he customizes programs for teams or individuals while sticking to the basics
27:22 Growth/fixed mindset
Johnny Sexton as an example of someone with a growth mindset
Having a growth mindset: being open to new ideas and accepting failure
Having a fixed mindset: not seeking feedback or improvement and perceiving failure as proof that future success is impossible
32:01 Setting goals
Examples of process, performance and outcome goals
35:02 The mental side of performance
The "40% rule"
What to do when you reach the point of perceived exhaustion
The importance of training the mind
Starting early in the morning with affirmations and visualization
38:50 Getting out of your comfort zone
Finding the balance between pushing yourself too far or not far enough
Coaching examples: Tiger Woods and David Gillick
The role of the coach: knowing how much to challenge a player
41:10 Trying softer not harder
How Enda feels that he sabotaged his football career by trying too hard
Learning this "soft" attitude from martial arts and Zen Buddhism
Getting into a "flow" state
44:27 Motivation
Arsene Wenger from the Chelsea club and the idea of "motivational stamina"
The three measures of motivation: activation, intensity, and stamina of motivation
If the "why" is strong enough the motivation will look after itself
47:32 Taking ownership
Why leaders must set the culture
How to craft a culture by tying together values, behaviours, and performance indicators
49:17 Negative self-talk
Enda's tips:

Remembering that this is normal
Observing it without judgment
Deciding that you can manage your emotions
Being aware that you are not your thoughts
Controlling your breath
How Enda overcame these negative thoughts before a big game
Hiw own experience of choking under pressure and remembering that it even happens to the best athletes
57:08 Self-improvement
Why we can't always be "on"
Enda's personal challenge: to not always be striving
Finding a balance between performing/achieving versus just "being"
58:55 Transitioning to coaching and business
How his transition from playing to coaching started at the age of 14
Gaining experience coaching all ages and levels
Coaching the Ulster Bank team to victory
How this led to coaching Longford Town, then to working with other large organizations
1:02:47 Motivating remote staff
Acknowledging his own mistakes in this space and learning from them
Why some companies stopped measuring performance during COVID
The importance of leading differently during this time
1:06:22 Leadership
Important qualities in a leader:

Compassion and empathy (and being able to switch between being pragmatic and compassionate)
Being strategic
Good communication
Resilience and grit
The ability to create a following

What companies should focus on and what many of them have neglected
Key performance indicators
1:10:37 Lessons from sport to business
Why Enda is tired of hearing about what business can learn from sport and now wants to see sport learn from business
With a growth mindset, we can learn from anywhere and anybody
How our natural childhood curiosity gets suppressed as adults
1:18:12 Mental toughness
Explaining "mental toughness" to Joe Schmidt, the Irish rugby coach
How to develop it
1:22:06 Triggers
How triggers, the equivalent of pressing the "reset" button, can help athletes and elite performers
Why this needs to be accompanied by practice and conditioning
1:24:27 Current curiosities
"One thing I know for sure is: I know nothing"
Enda's long-term goals
Learning how to unlock more potential in himself
His interest in the future of purpose-driven business
Why COVID is a wake-up call
Learning about how to scale an organization for maximum impact
1:28:25 Final advice
"Realize that you know nothing" and seek out knowledge, help and mentorship