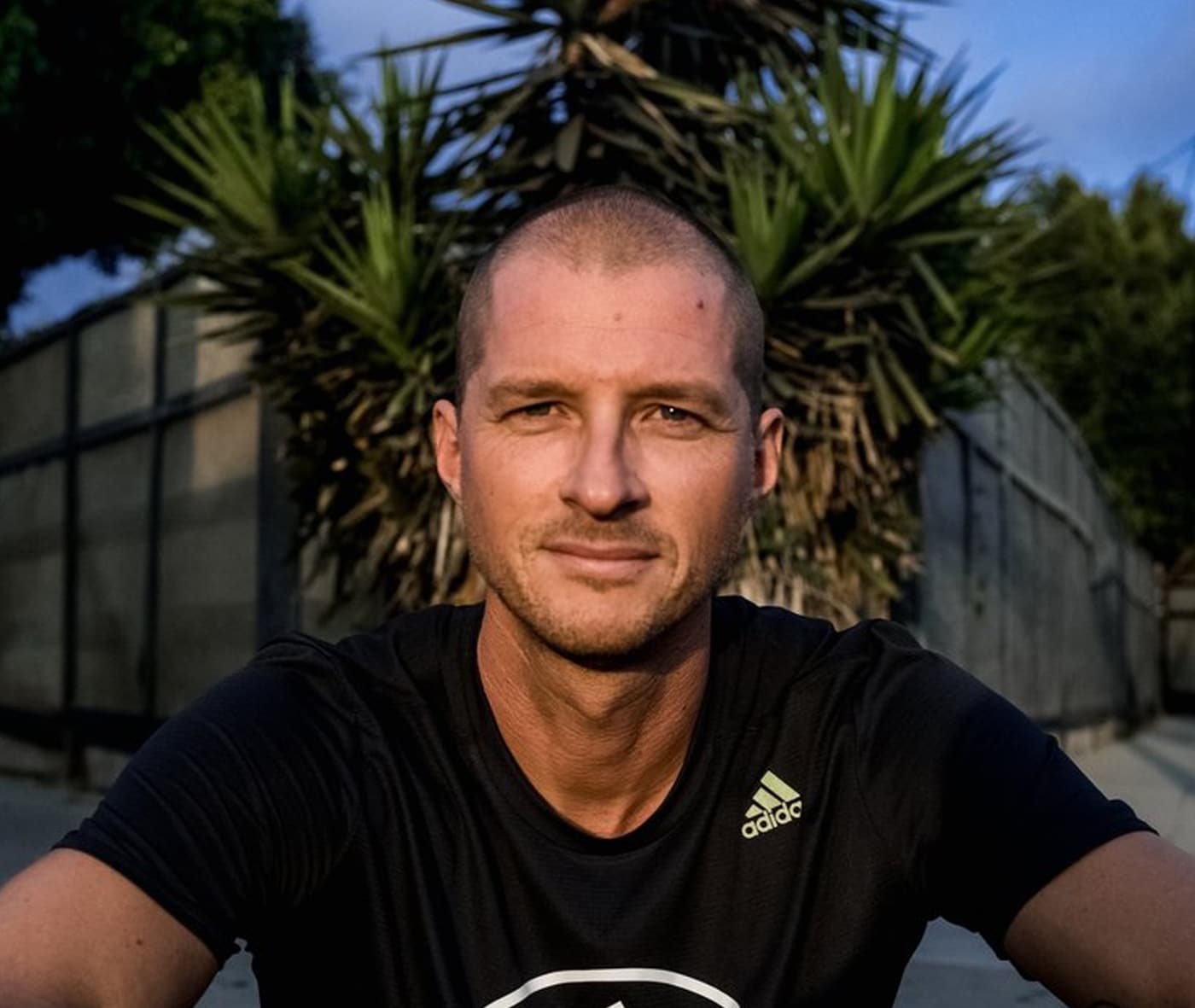 #78
Game Changer: Mindset Mastery with Christian Straka
Christian Straka
---
Christian Straka is a mental performance coach and has been working in professional sports for over 30 years, during which time he has been training World Champions across different sports and developed a unique approach through methodologies for applying evidence-based mindfulness techniques in sports to optimize performance.
He has worked with world champions in various sports, including former world #1 tennis player Victoria Azarenka and world #10 Andrea Petkovic. He was the personal coach for both, and when Mike Bryan won the ATP Tour World Championship in 2018, he employed Christian as his mental performance coach.
His unique approach to mindset training has yielded transferable skills and results across different sports but might also transcend sporting competition and can be applied holistically in anyone's life.
Subscribe
Find the show on your favourite player
Summary
03:48 The impact of the wave of household names in tennis who are retiring
The day-to-day life of a tennis player is "fairly monotonous" – they have the same routine and see the same people all the time, so filming like Breaking Point (on Netflix) is a good way to capture the imagination of a new audience
06:03 The effect on the body and mind as a professional tennis player
Everybody is different, in terms of resilience and style of play
There is so much research that can help support the longevity of a career, e.g. sleep, diet, etc.
Your training will always change and need to adapt to whatever life stage you are in
07:40 Why are US players, males specifically, not as successful as they once were?
An American man has not won a Grand Slam since Andy Roddick in 2003
There are always periods where a region/ area has particular success, e.g. there was a time when 16 of the 100 best male tennis players were Spanish
It can be generational, e.g. often a couple of players grow up playing together, pushing each other so one day they are one of the best tennis players in the world
If you scale that, and have a generation in a country that plays a lot of tennis
Tennis players need a group of players and a coach
"People need to find new ways to compete with new players" – this brings an evolution in tennis
13:18 How much time do tennis players spend breaking down what their opponents are doing?
Many players play between 20 – 30 tournaments on average
Tournaments tend to happen every other week
Tennis players often play 25 tournaments a year for ten years with about 32 players
So much data is being collected during a tournament nowadays
18:35 How is tennis evolving?
There are big technological changes, such as rackets, strings, surfaces and tennis balls
Players are finding new and creative solutions to win
"Physically we are almost reaching the limit of what tennis player can do"
There has been a big advancement in the mental game, including focus, resilience, etc.
22:22 The journey from athlete to coach
Christian knew he wasn't the best player in the world as his mental skills weren't as strong as his opponents
Anxiety would throw him far off from his optimal performance
For much of his playing career, he wasn't aware of the power of motivation and consistency in training
He got into coaching in his 20s when he had an injury
There are so many skills that athletes can develop and master
It was when Christian noticed the benefits in his own life, aftering mastering the right mental skills, that he decided to roll out what he learnt with other athletes across all sports
29:36 What is mental performance coaching?
There are three foundational skills to be at your optimal level: concentration, clarity, coolness
"Telling players to be present in the moment isn't precise enough"
43:01 How to incorporate the Three C's (Concentration, Clarity, Coolness) into your own life
Mindfulness is a type of meditation
There is an unlimited amount of meditation techniques because there is an unlimited amount of focus ranges
A meditation technique is made up of two parts: what you pay attention to (focus range) and the instruction (what you are supposed to be doing internally)
You need a basic understanding of the skills you need, and then be able to train these skills
"If we do everything right all the time, then we don't improve"
51:15 Recognising the benefits of implementing the Three C's
The issue lies with precision – they need to know what they need to direct their attention to
01:01:53 Why are some people more coachable than others?
Some people have a more fixed mindset than others
"Humans are the most complicated pinball machine"
01:07:38 The Performance Paradox
The paradox says that the more you focus on your goals, the less likely you are to achieve them
Being overly focused on certain things can distract you from other things to watch out for
01:09:37 Exciting new findings from academia and research in the area of mindfulness training
Christian is a faculty member at University of Southern California, a part of UCLA's Mindfulness Awareness Research Centre, and a member of the International Mindfulness Teachers Association
Meditation is one of the most in demand courses at UCLA
After three months on the course, there is a noticeable improvement amongst the students
01:16:39 The Mindsize training and coaching programme
The focus is on improving performance – for both athletes and non-athletes
It helps you integrate the mindset skills into your performance, as well as any situation in life
It's an eight week course
Links Mentioned: