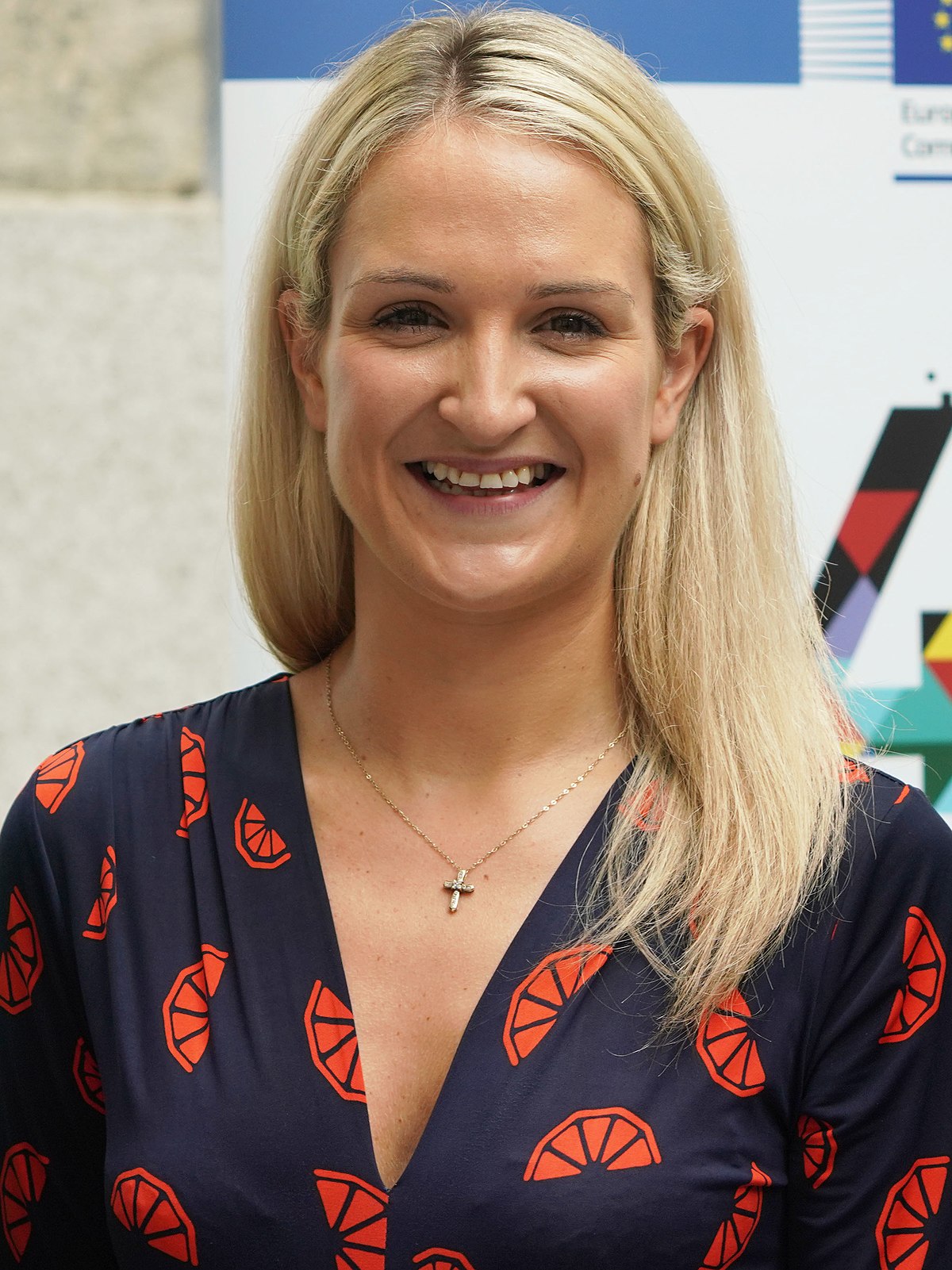 #8
Career, Brexit, the EU and a future in politics
Helen McEntee
---
Summary
It was great to get the opportunity to speak with the Minister of State for European Affairs Helen McEntee in a week where one of the most important national issues of the last 50 years is being debated in Ireland, the UK, and across Europe.
Minister McEntee has held the European Affairs portfolio since 2017 a big part of which placed her at the center of the EU negotiations around the Withdrawal Agreement.
In this episode, Minister McEntee reflects on her early days in politics, being a woman in politics, her thoughts on being both European and Irish, her future in politics, and of course ―Brexit.
Subscribe
Find the show on your favourite player
2.15 Early years
Minister McEntee's farming background
Coming from a family of strong women
Community and activism exposure in her childhood helped shape her approach in life
Early days in politics
5.48 Being a woman in politics
Dealing with the age bias when first elected
Thoughts on gender quotas
This importance of "Creating an environment where its normal and acceptable for women to be in politics"
Making politics more accessible for women
Inspiring younger women to get involved in politics
Women in politics who inspire Minister McEntee
10.32 Her work on Mental Health
Thoughts on how Ireland is progressing in relation to raising awareness on mental health issues
15.57 On Europe and being European
Thoughts on being both Irish and European
The importance of being European today
Thoughts on why Irish people have such a positive image of the EU
20.25 The EU
The importance of Ireland's strong relationship with its European colleagues
Upcoming European elections
Challenges ahead for the European Parliament
The importance of pro-European voting today
The various EU working groups and Minister McEntee's involvement in each of these
Building alliances with other members states in the wake of the UK's withdrawal, Ireland's closest ally
Thoughts on 'corridor consultation' in Brussels
Ireland's pro-enlargement stance in the EU and the need to provide support to countries looking to join the EU
Thoughts on Turkey's planned accession to the EU "I don't think we should be progressing until the human rights issues are addressed"
33.28 Brexit
The difficulty in predicting what will happen next
It is time for the House of Commons to figure out what it wants "We are negotiating and engaging with a parliament that still doesn't know what it wants"
Preparations are well under way for Brexit, but there is only so much that could be done until a definite outcome is known
The impact of a no-deal on the Irish economy, the stark negative economic predictions
Impact on business in Ireland – the importance for businesses to look at their markets, supply chain and legal structures in preparation for Brexit; "Anybody who hasn't been looking at their business before this, they are now"
41.40 Challenges facing the EU
The difficult issue of migration and Ireland showing solidarity and support
Climate change, the importance of Europe coming together to tackle the issue. Ireland needs to do more
43.40 Work life balance the thoughts on her future
The importance of her team around her
Taking personal time when possible
Her love for football in Meath
Thoughts on her future in politics