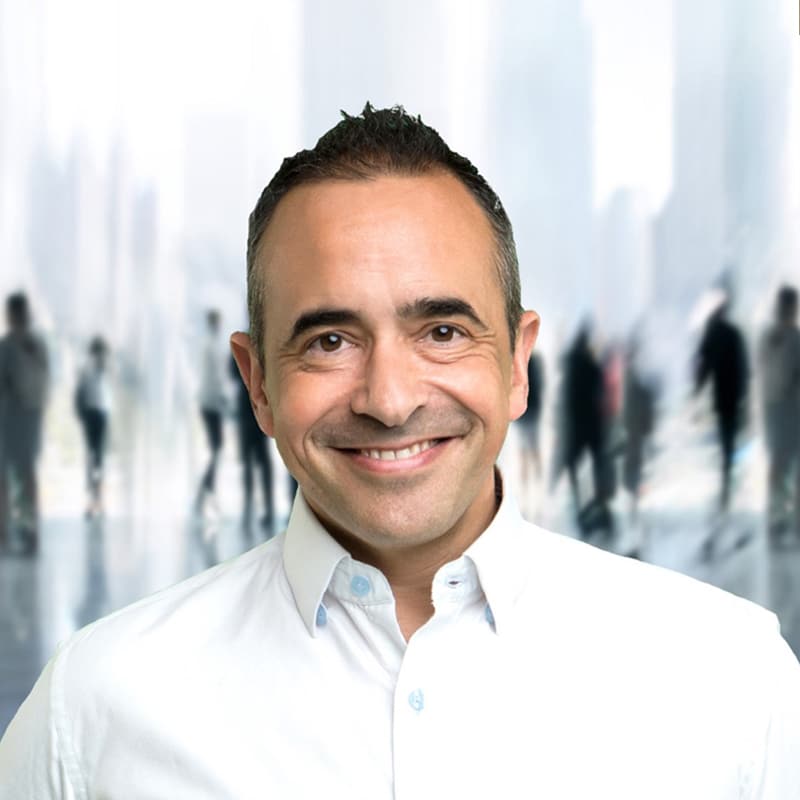 #64
Unleash Your Inner CEO
Jeremy Blain
---
Today's guest has undertaken some interesting and unique work in organisational leadership. Jeremy Blain is the Chief Executive of PerformanceWorks International – an organisation that accelerates business and workforce transformation through award-winning training, hands-on consultation and executive coaching.
Jeremy is the author of The Inner CEO – Unleashing Leaders At All Levels. It is an excellent piece of work which focuses entirely on developing leaders right across an organisation; not just at senior levels of management.
Jeremy challenges leaders to define and implement strategies around digital and human capital change within businesses, and – more than anything else – make sure they are fit and ready to be the right kind of leader for their organisation.
Subscribe
Find the show on your favourite player
Summary
02:40 Workplace practices and culture were due a big change
The pandemic has accelerated the changes in the workplace
Before the pandemic, almost half the companies in the UK didn't ever consider remote working
03:50 Jeremy's background
He started his career in sales at Proctor & Gamble
He ran his own business during the dot-com bubble burst
Jeremy then became a consultant on the operational aspect of businesses
06:51 Some common traits Jeremy sees in the leadership landscape
20th century leaders are often resistant and struggle to transform, and 21st century leaders know they don't have all the answers and have to learn at a fast pace
There is a narrowing gap in capabilities between the executive team and the rest of its organisation
09:12 On writing 'The Inner CEO: Unleashing Leaders at All Levels'
It came from noticing that there was a significant knowledge gap in existing research and publications
Many leaders focused on just digital transformation – when they should have focused on an entire organisational transformation
'The Gig HR' is the rise of the independent workforce
14:55 Why gig economy workers should be more networked in organisations
The largest demographic coming into the gig economy today is Generation X , aka "leaders in waiting"
18:42 Henry Mintzberg's idea of emergent strategy
'Emergent strategy' refers to unintended patterns or consistencies in the behaviour of organizations over time, as distinct from their planned or deliberate strategies
"One CEO is not enough"
We need to be more 'how-focused'
23:10 What makes great leadership
It delivers great people, great profitability and great productivity
The rise of asynchronised working
Great companies like Spotify and Nike have moved away from performance management into performance support and encourage experimentionation
According to Spotify, the secret is chaos – "that's where the magic happens"
26:12 How Jeremy's insights can help company's retain great talent
There is a disconnect between employees and leaders believing that they are ready for the future
We need to focus on creating a culture of empowerment
Jeremy has written his book as a practical how-to manual
Empowerment is not about doing more
30:40 How to ensure high performance through a supportive role
Recognise and reward targeting behaviours as much as the results
Create pyschological safety
There are two types of empowerment: stepping up and stepping out
"Be enablers, not supervisors, of the process"
36:19 How public service frontline organisations can embrace performance support
Frontline workers are 'owning' what is happening on the frontline
The British Army is a great example of an organisation which transcends mission command and control
42:02 Mindset shifts needed for traditional CEOs
There is a triple transformation: digital and the workplace environment, a more empathetic approach to leading, and keeping up with the pace of change
Consider distributing leadership across your organisation in a more strategic way
46:01 On authentic leadership
Jeremy calls it 'the enlightened leader'
Embrace that you are not the smartest person in the room
Gucci went through a journey of rediscovery, empowering their frontline employees to share ideas with the top e.g. the Gucci Life campaign
50:14 The opportunities of working with multiple generations
Diversity and inclusion has come to the forefront, including having a multi-generational mix
Over 60% of people leave a company because of their boss – not because of the company
We need a more empowered and flatter structure
55:42 The most important traits and skills for leaders
Human-centered skillsets are the most in need, e.g. empathy and relationship-building
01:01:09 Representation amongst the workforce
Diversity isn't enough – we need representation
"Are you representing in a way that's right for your business, your purpose, and your people?"
According to Jeremy, a better word for 'Inclusion' is belonging and involvement
Links Mentioned: