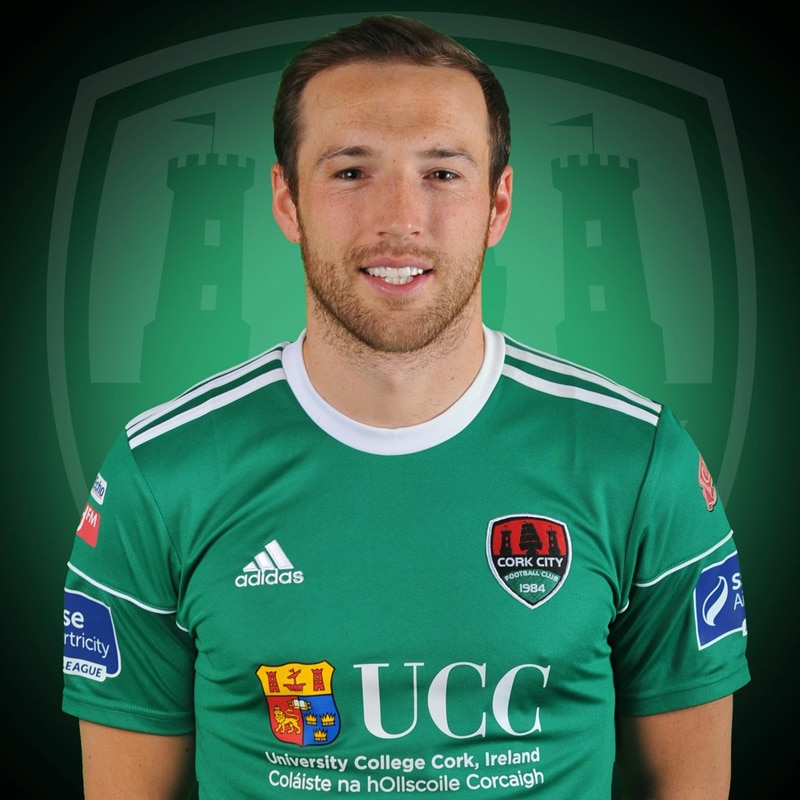 #40
The triumphs and challenges of building a professional football career
Karl Sheppard
---
Our guest today has a footballing life story that may be familiar in some senses and unique in others. His passage through the various tiers of the UK footballing world can tell us a lot about the pressures and dynamics on players during their short sporting career.
He has tasted ambition, excitement, dejection and success across both sides of the Irish Sea. This wide range of experience has left him with great insight into the beautiful game and in high performance, with some wisdom on the trials and tribulations of professional sport.
Joining us today is League of Ireland and Football Association of Ireland Cup Winner, Europa League goalscorer – and now gracefully retired footballer – Karl Sheppard.
Tune as we reflect over his sporting career, and discuss dealing with homesickness, working with great managers, transitioning into retirement and dealing with team tensions.
Subscribe
Find the show on your favourite player
Summary
6:09 Growing up playing football in Portmarnock
Playing for both the Soccer Club and the GAA Club
He always had the internal drive to be a professional football player
At age 14, The Kennedy Cup helped showcase his talent to the community
8:34 Getting scouted
His coach had contacts with Everton
Playing for your country at a young age gives you a big platform
He driven by his focus to get in to the UK – he ended up with a choice between Everton and Portsmouth
On choosing Everton because it provided the best training
10:55 Being a striker
He's always been a striker or a winger
"There's no better feeling than scoring a goal"
The art of regaining confidence as an elite striker
13:20 The greatest challenges for Karl when moving to the UK
Moving away from home aged 16 was difficult to adjust without family
It hindered his performance at first: "I was a shell of myself"
"If you're unhappy off the pitch, it shows it on the pitch"
The benefit today is that there is more awareness about mental health and emotional wellbeing compared to ten years ago
20:31 What young players need in a coach
It's about development, not the results of the match
Have a culture of enjoyment as opposed to fear
Ensure everyone gets equal access to good quality training
25:15 Large-club academies far away from home versus small-club academies nearby: which is most important for developing young players?
Nowadays there are much better underage structures in Ireland
On what the large-club academies don't tell you when you move away from home
Consider the mental and emotional factors when moving
Jason Donohoe's view on there being more consistent systems across the board today
31:15 Transitioning back to Ireland
Having Sean Connor as a manager
People being confident in your performance
32:50 The impact of cash flow problems on players
The pressure isn't so high when you're young
Money problems snowball
Moving to Shamrock Rovers for an extra £50
37:10 Playing for Shamrock Rovers when they were the first side to qualify for the Europa League
Releasing pent up anger on the pitch after recovering from a heart operation and experiencing Wolff-Parkinson-White syndrome
"When you play in Europe you get extra eyes on you"
It lead to his transfer to Europe
47:30 Becoming accustomed to Premier League money
Homesickness drives you to buy material comforts
"When I was with Reading, I had the most money I ever earned, but it was the lowest I ever had in my bank account"
52:05 Playing with household names
Jack Rodwell, Andy Stevens, Sean Maguire
"Players at the Premier League level are unbelievably talented, but it's the small details that set them apart from other players"
56:02 Moving back to Ireland after Reading and Accrington
Feeling embarrassed and disappointed in himself
Taking time to regain confidence
Seeking new challenges
59:52 The level of training and high performance compared to a leading English club at that time
Gym training, diet and analysis needed to be better during his first year with Cork
John Caulfield reviewed their strategy
1:02:21 Big influences from the Cork team
The players who were 100% dedicated to their training
He is still great friends with players from the team
"When you click with your teammates, you play confidently"
1:10:22 John Caufield leaving the club in 2019
Looking back, he was his own worst enemy
1:12:53 Karl's experience of retiring from his career because of the arthritis diagnosis
Experiencing excruciating back pain aged 27 and his physio gave him the diagnosis
The job demands 100% training, which is damaging to the injury
1:16:38 Transitioning into retirement from an elite career
Karl still had fire in his belly to express himself through other ways, e.g. business and podcasting
It's important to be driven outside of sport too
1:23:18 Lessons Karl takes from the sporting world into the business world
Embrace rejection
"Your attitude is what's going to take you to places"