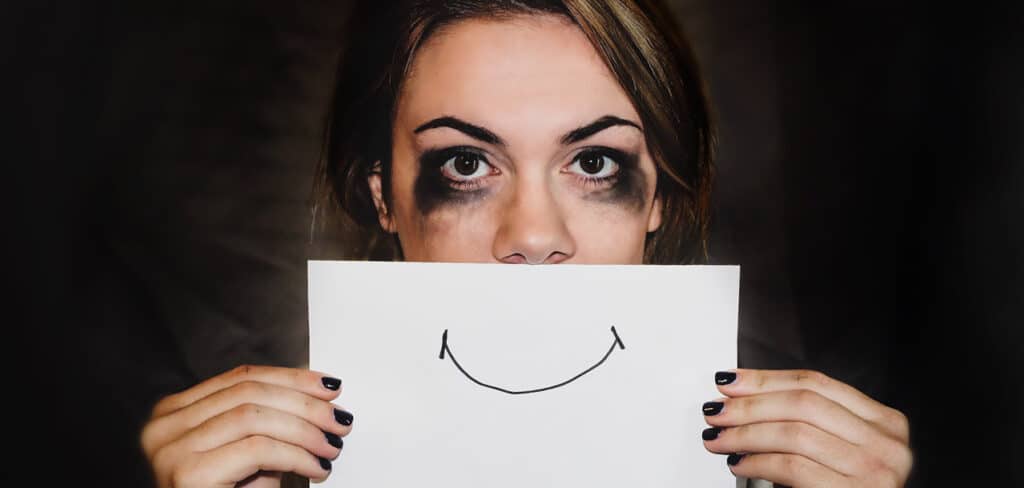 In a pre-pandemic world, employees would often show their dedication to the job by being the first one in the office, the last one to leave, and rarely taking breaks. Busyness was a sign of the high achiever. Now, with hybrid working conditions of both remote and in-person, the method might not be the same, but the mindset is still prevalent. The ideal employee is one who is always 'on'.
For an executive, the need to be busy might look like an inability to shut off, constantly checking emails on the weekends, or refusing to delegate work. But this is not sustainable. The cultural obsession with productivity has led to an epidemic of burnout and stress in the workplace, and it's impacting quality of life as well as businesses.
What are the signs of burnout? And why should leaders care about the well-being of their employees and themselves?
The World Health Organisation classifies burnout as a 'syndrome conceptualized as resulting from chronic workplace stress that has not been successfully managed'. It lists the three characteristics of burnout as:
feelings of energy depletion or exhaustion
increased mental distance from one's job, or feelings of negativism or cynicism related to one's job
reduced professional efficacy (WHO, May 2019)

In a study by Personio, 38% of employees in the UK and Ireland are looking to change roles due to toxic workplace culture, bad work-life balance, and a lack of career progression. This turnover rate could cost businesses nearly €17 million. In fact, companies in the States are seeing a similar trend with a 'record number' of employees quitting their jobs. McKinsey & Co. refers to it as 'The Great Attrition'. Burnout always existed, but the pandemic has exacerbated its effects.

Employee burnout is a huge problem that affects not only the employee themselves, but the business, the leaders, and the broader culture. And it's costing millions.
Busyness can lead to burnout because of the 'tunnelling' effect. According to a Harvard Business Review article, researchers describe this phenomenon as the inability to focus on anything but the immediate task at hand. In this state, there's no bandwidth to focus on long-term goals or strategic planning. It's exhausting. The first step to breaking free of this cycle is to recognize the signs of burnout and admit that something needs to change.
As burnout and stress are cumulative and chronic, a few 'bad' days in a row should not be ignored. Nutrition, sleep, and physical exercise play a huge role in overall well-being. It's important to get a minimum of seven hours of sleep a night, eat a well-balanced diet, and move the body regularly. Meditation and mindfulness are also proven to improve the effects of stress when practised consistently.
Another way to combat burnout, which on the surface may seem counterintuitive, is scheduling downtown and relaxation into the workday. A Scientific American article explains that 'downtime replenishes the brain's stores of attention and motivation, encourages productivity and creativity, and is essential to achieve our highest levels of performance'. Downtime can include a meditation practice, but it can also be taking a midday nap or a walk outside.
For a company culture to drastically change, leaders need to create new models for productivity and success. Perhaps the ideal employee is one who prioritises their mental health and physical well-being while getting the job done. Leaders can also encourage their employees to create personal boundaries. There will be times when an executive or manager sends an email at 9 p.m., but it does not mean that they require an immediate response.
Lastly, burnout is often a symptom of an underlying issue. There are simple ways to combat burnout, such as proper diet and nutrition, sleep, and setting boundaries, but there could also be another cause that requires deeper reflection.
In a study on how the most successful people conquer burnout, Bismarck Lepe, CEO, talks about the importance of mission in relation to burnout:
'I don't believe "burnout" is a function of the amount or intensity of work one takes on. Rather, feeling burned out is usually caused by a misalignment between the individual and their daily tasks'.

Bismarck Lepe, CEO Wizeline
Stability, benefits, and healthcare are all important aspects of a job, but if a person hates their work, it can also have an array of negative health impacts. The solution to burnout might be less about finding work-life balance and more about finding work that is fulfilling.
Burnout may be leading to a million-dollar loss for businesses, but the price on quality of life is equally bad, if not worse. If leaders can address burnout and stress and create better working conditions, there will be more attraction and retention rather than attrition. Change needs to start from the top-down for the culture to shift.