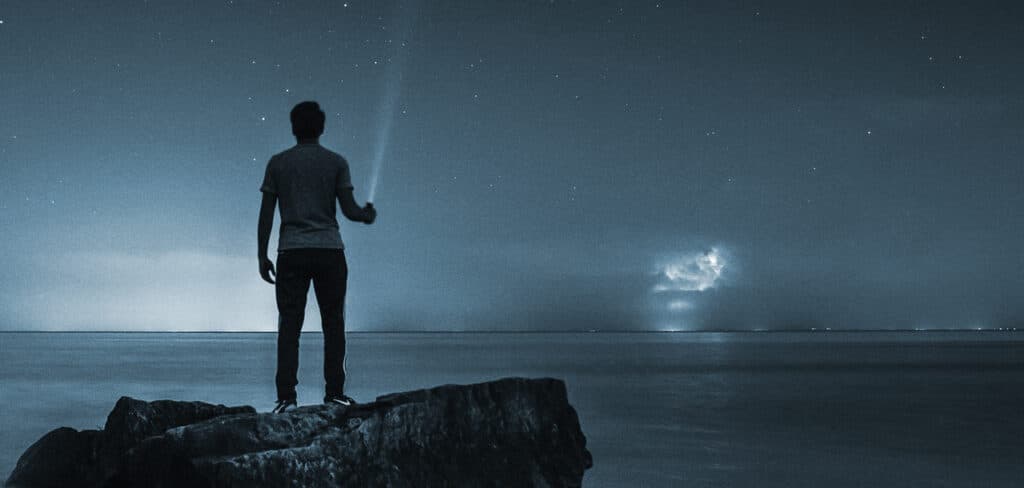 Finding the right leadership talent is increasingly important in developing competitive advantage. Research published in the Harvard Business Review suggests that those with superior talent strategies will have a greater likelihood of excelling in their sectors. Getting recruitment right is seen as critical to this. These findings are also supported by respected management consultancy firm, McKinsey & Company. McKinsey undertook research identified that, "Superior talent is up to eight times more productive". What is more, the productivity gap between average performers and high performers is at its greatest when job roles are of very high complexity – such as in the case of executive roles.
Choosing between executive search services in Ireland essential, especially since the right leadership in key roles incfluence the productivity of your teams.
In Ireland, the executive search process has distinct differences from that in other nations. This is due to the culture and importance of local networks. Understanding local company knowledge is key to a successful executive search in Ireland. The information that follows will help with understanding how the executive search process works in Ireland, and how this differs to other places.
A great executive search Ireland is made up of 12 steps, and these are now explained.
Executive search in Ireland – the 12 steps
Step 1: Establish client needs
At the outset, a meeting between the client and the executive search team is required to identify client requirements. These will include an overview of the role and time frame for filling the post. The team will ask questions to find out more about the company. They will also probe the client to gain an understanding of first thoughts about the type of person who might be a good match for the role.
Step 2: Analysis phase
Further analysis is required at this early stage to maximise the search opportunity. The executive search firm will analyse the company culture to ensure the candidate selected will be an appropriate fit. This is one of the most important factors, supported by a study showing that 84% of recruiters believe this to be the case. Other than this, further analysis may also include introductions to others in the executive team to gain a clear understanding of the personality profile needed to succeed.
Step 3: Clarify budget
Understanding the benefit structure for Executive Searches in Ireland is very helpful in developing the right budget. In turn, having the right budget is important so that the role will be compelling for the right candidates. The search firm can help advise the client in this area to ensure the benefit structure is right for the position. Expertise in the Irish recruitment market is very beneficial in this regard.
Step 4: Development of a person specification
Following the analysis the person specification is built. This includes key information that will help with an executive search in Ireland. This is especially important for leadership positions, as they will influence the culture and productivity of your team. It achieves this by pinpointing the essential and desirable skills and qualifications that are sought. It also describes the role and responsibilities that the successful candidate will perform.
Getting this right is critical as it shapes the whole recruitment process. It also needs to attract optimal candidates and deter those that are unsuitable. When done well, this document helps to define the employer value proposition. A well thought out person specification will provide indicators to potential candidates about the company's vision, what it values and the type of person that will succeed.
Step 5: Scan networks
Local networks can be a very useful source of information for executive search in Ireland. Through drawing on these, it may be possible to identify suitable targets that would be a good fit. A locally based firm with a strong network has the advantage in knowing where to look. Our services are often more effective because of our well established network of leadership talent. Given that private networking is a key tool that executive recruitment firms use in identifying suitable candidates, it is worth asking some questions about the company's networks before selecting a firm.
Step 6: Review local and international talent
Both local and international leadership talent opportunities should be reviewed. With a population of just 4.9 million, Ireland has a relatively small pool of leadership talent to draw on, and in some cases "glaring talent shortages. For this reason it is beneficial to consider international talent too. A good executive search team will have a network that includes both local and international leadership talent in a variety of sectors, or in the case of a specialised firm, in the industry they focus on.
If you are using an Executive Search Services Company in Ireland, make sure to ask them about their network. This is one of the strongest points of working with Lincoln.
Step 7: Build a short list
Further search strategy techniques are deployed to develop a suitable short list for the client. This requires market analysis and reviewing tools like LinkedIn to find candidates. The firm also scans its database of candidates to pinpoint suitable matches. Important areas of focus include whether the potential candidate is a good cultural fit, and the level of interest and commitment they may have towards this new opportunity. This helps with analysing turnover intentions. Given that the recruitment process is so expensive, this is very important. All of this research, along with the analysis of networks and local and international potential will be utilised to build and refine a short list of the right leadership talent.
Step 8: Candidate qualification and refinement of short list
Candidate qualification is required to narrow down possibilities. Through a meticulous matching process, the candidate list is whittled down to those that are a close fit. This includes interviews with potential candidates to establish capability and interest. A basic referencing process is also performed for any candidates that will be put forward.
Step 9: Handover of short list
One of our core services is to organize the list to make it efficient for you to conduct the next phase of hiring. A short list is passed on to the client for the recruitment process to continue. By this point, there will be no more than five potential candidates. More detailed referencing checks are performed at this stage. Before the client makes a final decision, the executive search firm can weigh in if needed.
Step 10: Make offer
Once the client selects their candidate, the executive search firm will make an offer to that individual. At this level there is normally some negotiation around the benefits package and start dates, among other factors. One of the services that your search team can help with is going over these offer details. Good executive search firms will be experienced with helping the candidate and the company come to an agreement that works for both parties.
Step 11: Onboarding
One of the incremental services that the executive search firm may include is helping with onboarding process of your new leadership talent. This varies depending on the contract agreed with the executive search firm at the outset. Onboarding services are often seen as separate from recruitment, when in fact they are integral to the process. Recent research in Ireland shows that almost 50% of employees leave a job within a year. In a nation that is at near-full employment it is a job-seeker's market. Getting onboarding right is important to help the candidate feel comfortable in the early days at the new firm, and to pinpoint any issues that arise in the initial period.
Step 12: Follow up
The very best executive search services includes one final step. This is follow up with the client and the candidate to review how it is going. Following up with both helps ensure satisfaction is achieved. Similarly to onboarding, it will help identify issues that might otherwise be hidden, leading to executive turnover if not addressed. Good follow up also allows the executive search firm to take on board any feedback and improve.
Conclusion
Following the 12 steps of executive search Ireland helps to ensure that the right candidate is hired. From having a clear understanding of the job role and person needed from the outset, through to onboarding and follow up, locally based executive search teams in Ireland are well-placed to help.
As a specialists executive search services firm in Ireland, we have the local knowledge that will ensure your executive search in Ireland runs smoothly. We can draw on our extensive local networks to help identify top talent for your executive team, no matter the industry. Get in touch to see how we can add value to your executive search process.