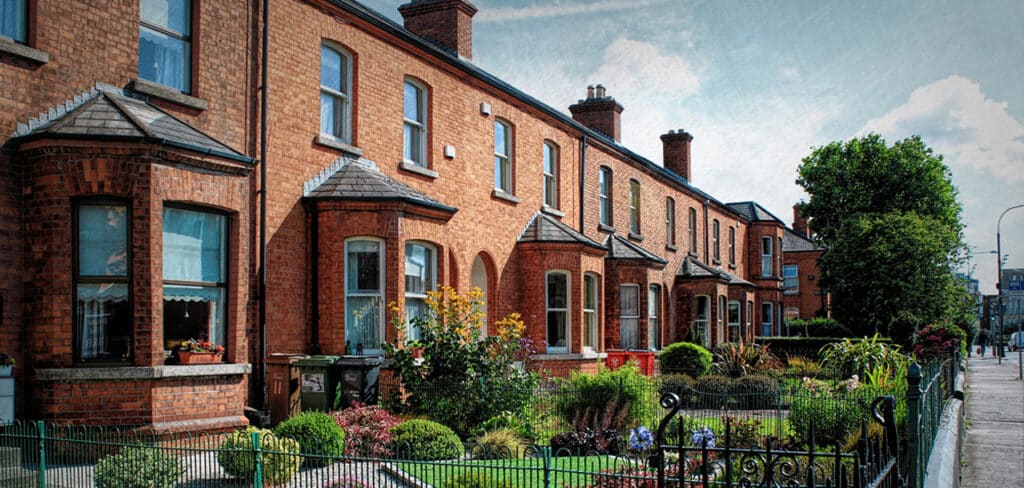 Employee incentives are changing, and housing is next
It's rarely been easy to buy a home in Ireland but for several different generations in 2022, the thought of owning their own property amid rising prices, interest rate increases, a war in Europe, and the general state of flux across the globe in the aftermath of the Covid pandemic, feels – quite literally – beyond their reach at this moment.
That feeling of heavy deflation is one reason why the recent announcement that the Ingka Group, the multinational investment firm behind Swedish furniture giants IKEA, are to invest €100 million in social housing over a three-year period in Dublin has both raised eyebrows and lifted the housing haze, just a little. What if there are other ways to tackle this issue? And what if our employers and business sector are part of an alternative answer?
It's decades since executive recruiters spoke solely about salaries and annual bonuses. Even before the phrase "The Great Resignation" was first mooted, proactive employers understood the importance of an engaging work culture, presenting a "package", and creating a "narrative" about company life to attract and retain the best talent.
Where health insurance and annual leave days once sat front and centre alongside base salaries, recruiters are now increasingly emphasising options around remote roles, wellness days, fertility support, menstrual leave, flexitime, four-day weeks, and bringing your furry friends to the office when needed. In their respective ways, these benefits reflect the needs of workers looking to make a move so there's little to suggest that employer-assisted housing programmes are not the next step. In fact, the seeds of these kinds of programmes exist in Ireland already in many ways.
Relocation packages
If you agree a move to Dublin, many multinationals will not only organise the relocation of your physical belongings, they'll put a roof over your head for an initial number of months. From there, it isn't hard to take the next leap – one that's already commonplace in the US – and have companies help employees secure their own home.
Early in 2021, Amazon, which already has a significant presence in Ireland, announced a $2 billion equity fund to develop over 20,000 affordable homes for moderate- to low-income families in three US cities. Many of the company's Irish workforce use their Amazon shares as a basis for mortgage deposits or home refurbishments, but consider this: what would happen if an employer was to provide specific financial support or a more affordable option directly? In the midst of the current housing crisis, that would be a hugely influential incentive for employees of almost any age.
The world's biggest online store isn't unique in exploring this kind of incentive either. Apple is escalating supports it pledged as part of a $2.5 billion package for affordable housing initiatives in California in 2019, while Google set aside $1 billion to help increase housing supply and combat homelessness in the Bay Area of the state specifically. Here in Ireland, Google announced in 2020 that it would donate 46 apartments within its Bolands Mills redevelopment to local public service workers at below-market rents in 2020, in recognition of its own long-standing tenure in the area. It's well documented, of course, how rents in the same area of Dublin have increased and provided for bumper yields for local landlords… until Covid hit.
Facebook, for its part, also pledged $1 billion to support the construction of affordable homes in The Golden State, a place that is home to so many tech headquarters. So it's no surprise that these companies and exact locations are also at the front line in the battle to recruit and retain the finest IT talent.
Not a new phenomenon
The move towards helping employees afford and secure a home isn't a recent phenomenon though, just one brought about by necessity in key locations. Guinness offered housing for some of its workforce 150 years ago and it was commonplace for housing to be built near factories across Ireland, with the homes occupied by workers and their families.
What might the benefit look like in reality? A once-off contribution towards a deposit or something regular towards mortgage payments? Many companies already provide access to financial planners or pension experts, so this could easily be extended further to mortgage experts or specific educational resources for first-time buyers.
Providing some financial assistance would build on those initial incentives and would no doubt benefit from government support in terms of how such a benefit would be treated for tax purposes. Other possibilities could include specific annual leave entitlement for workers in the latter stages of the purchasing process and/or specific time for people moving or settling into new homes.
Staff retention
Of course, there is no such thing as a free lunch and like many employee incentives, companies making a significant investment do hope for a return. Employees that buy locally are less likely to relocate in the future and, hopefully, change jobs. Stability and security at home contributes to life satisfaction generally and, in turn, benefit their work life. Management would also hope such supports would encourage longer tenures amongst staff, greater loyalty, and contribute to being known as an employer that looks after their team. All of these outcomes are tricky to measure, but have a cumulative effect.
Employee wellbeing
A survey conducted by finance company SoFi in 2021 found that 84% of employees believe employers should be responsible for their financial wellbeing, while 60% of participants wanted their company to add, improve, or expand homeownership assistance benefits. The research is US-based, but employees globally have greater holistic expectations of their employers than ever before in 2022, with a specific preference for feeling that their company genuinely cares for their wellbeing.
Are fully fledged employer-assisted housing programmes going to appear in Ireland overnight? No. But if the best recruitment incentives reflect what is happening in workers' lives, then organisations need to begin to consider what might be feasible to offer around housing and start to plan accordingly.
References
SoFi at Work Study 2021