The Emerging Power of HRDs: A Paradigm Shift in the Corporate Hierarchy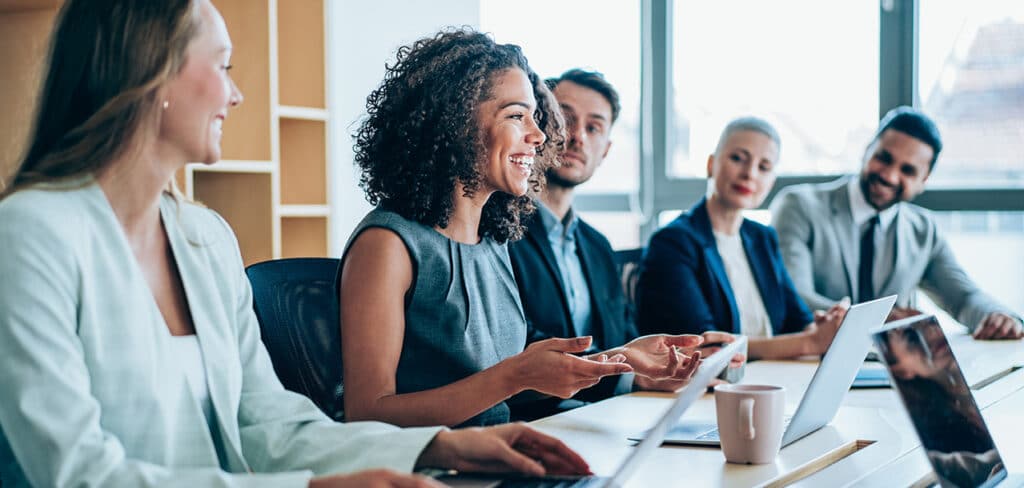 Introduction
A decade ago, the Harvard Business Review presented a viewpoint that Human Resources Directors (HRDs) needed help to assert their influence at the boardroom level, predicting that roles like CTOs and CDOs were set to outpace them. In this revealing blog post, we explore why, contrary to these predictions, HRDs have emerged as key players in the corporate hierarchy and how they've successfully carved a niche for themselves at both C-Level and D-Level. The narrative that unfolds is a testament to the unexpected evolution of power dynamics in the corporate world.
HRDs: The Unforeseen Influencers in the C-Suite
Historically, corporate leadership was synonymous with the CFO, CEO, and COO. As the business landscape evolves, it's essential to identify figures whose influence is growing beyond these traditional roles. Here, a recent meta-study published in the Journal of Organisational Leadership comes into play, indicating that organisations with strong HR leadership witnessed a striking 23% boost in employee engagement, leading to significant improvements in performance and profitability. This challenges the stereotype of who the movers and shakers in the corporate world should be, highlighting the powerful impact of HRDs.
The Talent Tug of War: A Stepping Stone for HRDs
In the fiercely competitive arena for top talent, HRDs have grabbed the spotlight. They've used their strategic acumen to navigate the challenges of attracting, developing, and retaining the best in the business. A Harvard Business Review article published in 2011 claimed that HR still needs to work on gaining clout in the C-Suite. But, a decade later, HRDs have emerged as critical players, challenging that very notion. A recent study by a respected global consulting firm featured in the Harvard Business Review demonstrated that organisations with HRDs heavily involved in talent management saw a remarkable 35% improvement in retention rates for high-performing employees.
Driving Organisational Success and Culture
According to the Society for Human Resource Management (SHRM), organisations that adopt strategic HR practices have reported a 20% increase in productivity and a 25% decrease in turnover rates. HRDs are crucial in shaping and nurturing a healthy organisational culture and enhancing employee engagement, retention, and productivity. They are positioning themselves as invaluable allies to C-suite and D-level executives, actively contributing to the company's success.
Reimagining Leadership for the Future
Today, companies are acknowledging the importance of people-centric strategies more than ever, and HRDs are well-positioned to shape the future of leadership. Their expertise in harmonising talent management, leadership development, and cultural transformation places them as key drivers of success.
An article by McKinsey & Company titled "The new possible: How HR can help build the organisation of the future" emphasises the strategic role of HRDs in the modern corporate environment. As they step up to the plate and redefine the path of organisational growth, HRDs are demonstrating their invaluable contribution to the C-suite and D-level executives.
In a post published by the Harvard Law School Forum on Corporate Governance, the authors advocate for elevating the Chief Human Resources Officer (CHRO) to a more strategic role with a regular boardroom presence. As companies increasingly recognise this, HRDs are being given greater responsibility for overseeing talent development and cultural efforts.
Conclusion
The rise of HRDs as influential power players is not conjecture. It's now a reality supported by compelling evidence, as seen in the meta-study and various reputable publications. As companies navigate the changing corporate landscape, leveraging the strategic contributions of HRDs is vital for driving productivity, attracting top talent, and crafting a thriving organisational culture. The time has come to embrace the emergence of HRDs and usher in a new era of corporate leadership.
References

"The New Path to the C-Suite" – Harvard Business Review (2011): https://hbr.org/2011/03/the-new-path-to-the-c-suite
"Has Your C-Suite Changed to Reflect the Changing Times?" – EY (2021): https://www.ey.com/en_us/growth/has-your-c-suite-changed-to-reflect-the-changing-times
"Evolution of the C-Suite: What Changes Can We Anticipate in the Coming Years?" – HR Daily Advisor (2019): https://hrdailyadvisor.blr.com/2019/06/19/evolution-of-the-c-suite-what-changes-can-we-anticipate-in-the-coming-years/
"A Deeper Dive into Talent Management: The New Board Imperative" – Harvard Law School Forum on Corporate Governance (2021): https://corpgov.law.harvard.edu/2021/08/12/a-deeper-dive-into-talent-management-the-new-board-imperative/
"The new possible: How HR can help build the organisation of the future" – McKinsey & Company (2023): https://www.mckinsey.com/capabilities/people-and-organizational-performance/our-insights/the-new-possible-how-hr-can-help-build-the-organization-of-the-future