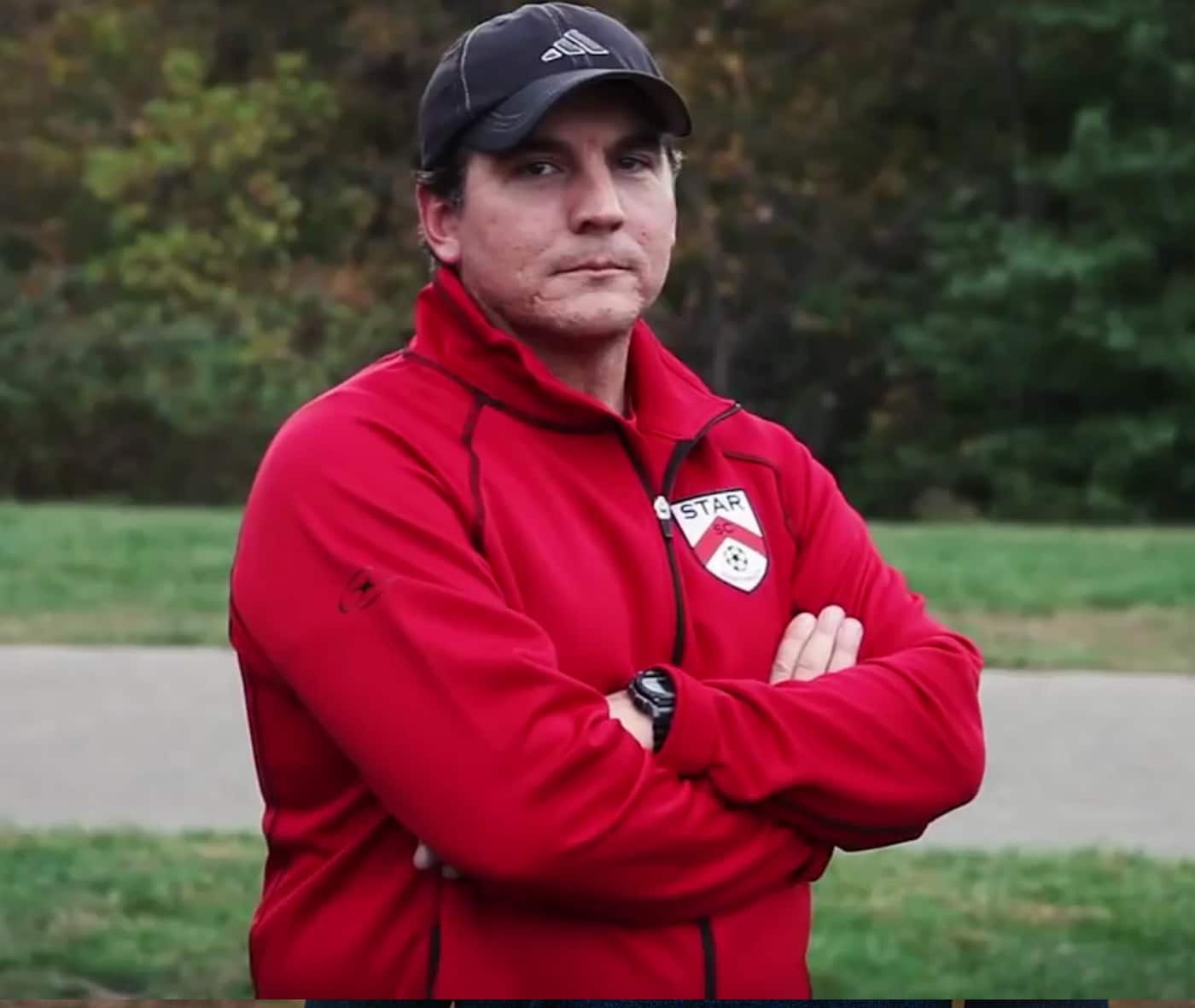 #77
The Power of Language in Sports and Beyond: A conversation with Coach Reed Maltbie
Reed Maltbie
---
Reed Maltbie is a public speaker and motivator. More than anything else, he is a coach who has made it his life's work to help create the best environments for athletes to achieve peak performance – on and off the field.
'Coach Reed' has set up training programs within various highly successful sporting organisations, including the Gaelic Games Association, US Sailing, USA Swimming, the US Olympic and Paralympic Committee, and the Pro Golf Association of Canada. He is a former athlete and later earned master's degrees in sports psychology and early childhood development.
He speaks candidly through a lifetime of personal reflection and thirty years of professional coaching experience. His book, 'The Spartan Mindset', due out in April 2023, focuses significantly on the impact of language on performance. It is a must-read for anyone who strives to be a more effective and supportive communicator in the sporting world and beyond.
Subscribe
Find the show on your favourite player
Summary
02:07 Reed's background and how he got into coaching
He is a soccer player by trade and started coaching when he was 16
Coaching was first a hobby
04:50 Coaching from a young age
Coaching helped him see differently to other players when he was playing
"As a player, you only see a very narrow strip of the game"
07:00 Bringing sports psychology to his coaching philosophy
Reed could be his own enemy so he wanted to learn the mental side of sports performance
It's a good fit for understanding the science behind human performance
Reed learnt about teamwork dynamics from his undergraduate degree in Industrial Organizational Psychology
08:22 Key lessons from sports that can be applied to the workplace
It's important to learn how to be calm under pressure
Richie McCaw who played for the All Blacks would pause and ground himself on the pitch if things got chaotic
The competitive nature of sports reflects an inherent drive to perform
12:20 Developments since Reed's TedX talk on the lasting power of words on youth athletes
It centered around coaching communication and the neurological impact it has on people in sports, especially youth sports
We have an opportunity to nurture the mental and physical skills with young people taking part in any sport
We need to help teach our kids to be social, emotional leaders
17:14 Coaching people that are difficult to work with
Volunteering parents often come in with preconceived notions and expectations of their children
Veterans who had no professional learning experience are very reluctant to learn can take longer for Reed
The groups who are the most difficult to work with are the most rewarding when you reach light bulb moments
People connect with you when you share your vulnerabilities
20:51 Keeping your own motivation strong
Keep committed to the mission
You need a Spartan Mindset
Reflects on positive messages and success stories from his work
23:10 The drivers to writing 'The Spartan Mindset' and its core lessons
Inspired by James Kerr's 'Legacy'
Using one or two work phrases challenges
The books is about the words he found throughout his career
Each chapter is a word, and a story behind why it's so effective
27:01 The cause and effect of words
Be careful with your tone of voice, pitch and context of words
Words can strength or weaken people
30:50 Self-talk and visualization
Reed's Master's thesis was on the model for imagery in athletes
Athlete's muscles would actually develop from vivid visualization exercises
We have a very strong mind/body connection
Our body's react to words
Your brain learns to find the good moments the more you condition your brain to see the good moments
38:16 Power and peril words
Power words: when, will, next, yet, what if
Peril words: if, can't, don't, stop, try, maybe
Back your power words with activity
"It's not difficult to learn something, it's our mindset"
46:48 The art versus the science of coaching
The art is knowing when and how to apply the science and knowledge
49:21 Connecting with the generation brought up in a digital age
Coaching on Twitter with concise messages
Use quick soundbites to get your message across
Reed is learning from the younger generation
53:29 Getting your message across to people who is in a different headspace
Words become blunted if we overuse them, e.g. "that's amazing"
Focus on building deep connections with your team
The most powerful tool is silence, and Barack Obama is great example of the impact of holding silence
01:02:55 Why are some people 'uncoachable'?
If someone isn't coachable, it's most often because they are stuck in a fixed mindset
Consider the impact of the language you are using
Do you have a communication or an execution issue?
01:07:31 How to approach failure
"Failure only becomes permanent if it's the last thing you ever did"
We need to be willing to fail to learn and acquire new skills
We can't understand success if we don't fail
You can't lead people if you haven't experienced failure yourself
Links Mentioned: