Modern Skills for a Modern Boardroom: A New Look at Leadership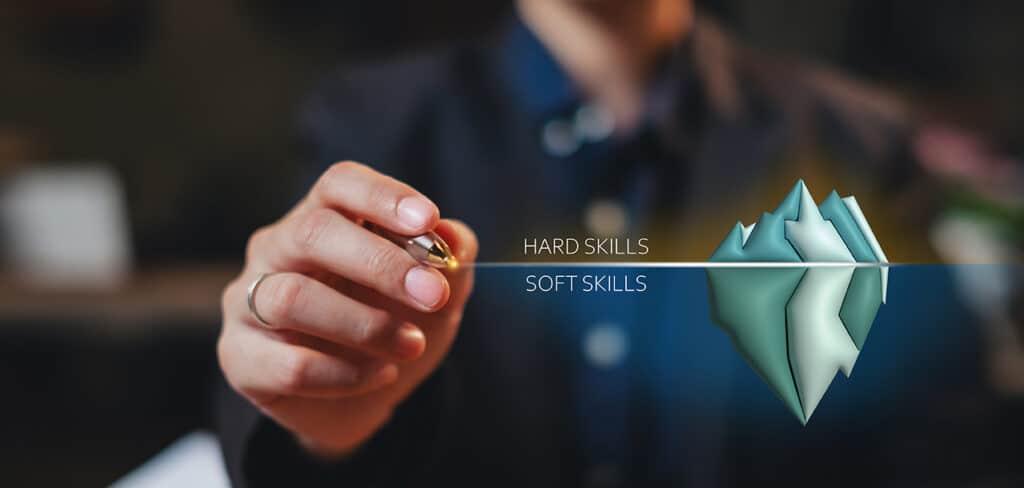 Introduction
In today's rapidly evolving business environment, the traditional norms of leadership need to be revised. The boardroom, a focal point for strategic decision-making, requires a fresh leadership approach that underscores authenticity, self-awareness, and a careful equilibrium between challenging and supporting CEOs.
Identifying Authenticity Gaps
While gauging a leader's authenticity and self-awareness isn't an exact science, certain tools help shine a light on these essential traits. One way to measure authenticity is to assess the alignment between a leader's self-identified values and their colleagues' perceptions. When these do not overlap sufficiently, it could indicate a disparity between a leader's intention and others' perception, revealing potential authenticity gaps.
Similarly, self-awareness can be evaluated by contrasting a leader's understanding of their strengths and weaknesses against feedback from their peers. This contrast fosters critical conversations about the role of self-awareness in potential CEOs and how a self-aware leader's strengths and weaknesses might serve the company's strategic needs.
Key Qualitative Attributes
Our work with boards, CEOs, and C-suite teams across various industries gives us a first-hand view of the evolving definitions of effective leadership. It's becoming increasingly clear that quantifiable metrics doesn't solely determine a leader's success. Instead, it lies in understanding the qualitative attributes that result in success. This includes a leader's behaviour, their ability to build teams and develop talent, and fundamentally, who they are—not merely the numbers they produce.

There are powerful psychological foundations behind this shift in leadership paradigms. The Big Five personality traits—Openness, Conscientiousness, Extraversion, Agreeableness, and Neuroticism—have been found to correlate with leadership effectiveness (Judge et al., 2002). In a meta-analysis of 222 correlations from 73 samples, Extraversion emerged as the most consistent correlate of leadership across various settings and leadership criteria, while Neuroticism showed a negative correlation. Overall, the Big Five traits had a multiple correlations of .48 with leadership, providing strong support for the leader trait perspective when traits are organised according to this model (APA PsycINFO Database Record, 2016). Leaders scoring high in conscientiousness and openness often exhibit heightened self-awareness and authenticity, underlining the value of incorporating these psychological elements into leadership evaluations.
The Role of the Boardroom
However, the success of this new leadership approach largely hinges on the practices adopted within the boardroom. Boards must expand beyond the conventional focus on governance compliance, cultivating an environment that encourages performance excellence. This strategy rests on diverse leadership styles, effective board structures, stakeholder engagement, and fostering a positive organisational culture. Central to this is the board's ability to model ethical behaviour, uphold core values, and promote equality, diversity, and inclusion.

Moreover, soft skills, such as empathetic listening, clear communication, and emotional intelligence, emerge as a vital element in this context. Assessing these skills through methods like board process simulations can be particularly beneficial. These simulations mimic high-pressure environments, enabling the development and refining of these essential soft skills.
A critical aspect of the board's role is striking a balance between challenging and supporting CEOs. This dynamic greatly influences the company's overall performance. Boards must ensure optimal decision-making and performance while also providing a supportive environment for CEOs who often face high-stress roles. Yet, care must be taken to avoid falling into 'support' or 'challenge' traps. Cognitive biases can lead to overemphasising CEOs' successes or difficulties based on initial perceptions, often creating a negative cycle of escalating tension and deteriorating performance.
Conclusion
In conclusion, the complexities of modern leadership necessitate a shift away from traditional boardroom practices. Embracing an approach centred on authenticity, self-awareness, and balanced dynamics between the board and CEOs can foster better conversations, higher-quality decisions, and stronger organisational foundations. As we continue grappling with an unpredictable world, it's critical that our leadership frameworks evolve in tandem, ensuring a more effective and modern boardroom.
Reference:
Judge, T. A., et al. (2002). Personality and leadership: a qualitative and quantitative review. Journal of Applied Psychology, 87(4), 765–780. https://doi.org/10.1037/0021-9010.87.4.765