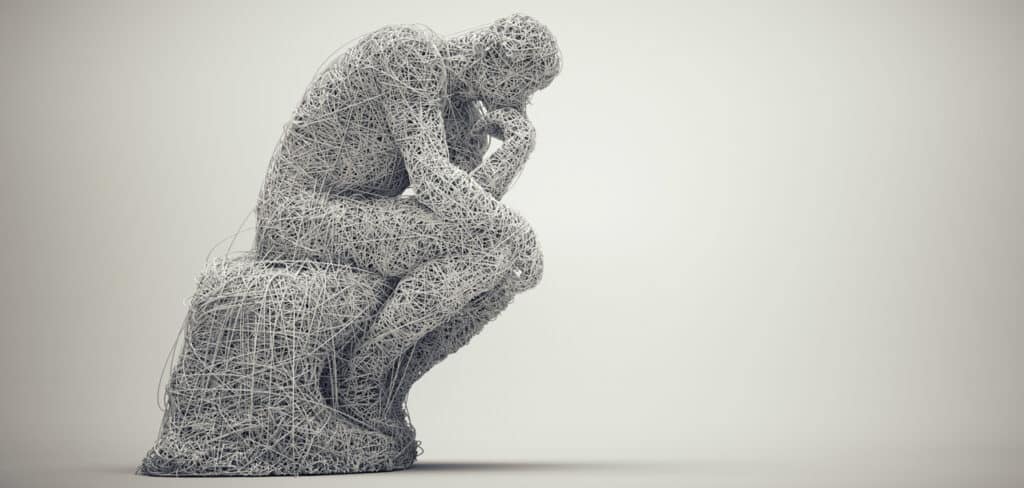 Introduction
Attention is often as central to our thoughts and actions as it is overlooked. This concept, described by the Stanford Encyclopaedia of Philosophy as 'the selective directedness of our mental lives', is more than just our brain's spotlight. It's a key factor in everything we do, think, or perceive, yet most of us hardly consider it. And if the definition is accurate, we have control over this selective directedness. How, then, can we recognise its far-reaching effects and control it to maximise its usefulness?
Thinking our way to success
Consider the way attention shapes our life paths. The focus of our attention, as author Winifred Gallagher argues in her book 'Rapt', can have lasting impacts on our lives. Our chosen activities, relationships, and even our thought patterns determine the course of our lives. This notion finds strong support in scientific research. Studies by Segerstrom and Sephton (2012) and Linley et al. (2011) highlight the impact of positive thinking and self-focus on personal success and self-confidence.
The boredom and anxiety tightrope
Harnessing attention, though, is a challenging feat. It's a balancing act between pushing boundaries and managing tasks – like walking the tightrope between boredom and anxiety. As psychologist Mihaly Csikszentmihalyi calls it, achieving this 'flow' state marks the pinnacle of attention's potential. But, what's noteworthy is that attention is crucial not only for work but also for how we spend our leisure time. A strategic and thoughtful approach to leisure activities primes our brain for optimal engagement, leading to more balanced and fulfilled lives.
Understanding our cognitive bandwidth
But attention isn't without its pitfalls. The phenomena of inattentional blindness and divided attention highlight the limitations of our cognitive bandwidth. Psychologist Daniel Simons demonstrated how our intense focus on a task could make us oblivious to other stimuli. Similarly, trying to multitask can stretch our attention thin, leading to mistakes. Steve Jobs, co-founder of Apple Inc., famously emphasised the importance of focus and prioritisation. He once said, 'People think focus means saying yes to the thing you've got to focus on. But that's not what it means at all. It means saying no to the hundred other good ideas that there are.' Apple's success, driven by a narrow product line that's constantly refined, is a testament to this principle. The key to managing attention lies in prioritising tasks, minimising distractions, and dedicating ourselves to our chosen focus.
Attention management strategies
In the era of remote work, the role of attention becomes even more critical. Attention management strategies, like creating dedicated workspaces or setting firm boundaries, can help mitigate distractions. Navigating this new normal requires a better understanding of how attention works.
Attention research has also shed light on how we perceive our environment. How we allocate attention influences our interpretation of auditory and visual stimuli. Different forms of attention – selective, divided, and executive – underpin how we use our cognitive resources. Selective attention, for instance, helps us ignore irrelevant stimuli, a vital skill in our distraction-filled world. Divided attention, on the other hand, enables multitasking but comes with the risk of errors. Executive attention is key in problem-solving and decision-making.
Conclusion
In the end, attention is a double-edged sword. While it can shape our lives, it can also lead to cognitive blind spots and errors. As we navigate the intricacies of attention, we inch closer to mastering its power and mitigating its pitfalls.
Attention, the directing force of our mental lives, is both our ally and adversary. But like any potent tool – a sharp mind, a powerful car, or even a tech giant's algorithm – the key to using it lies in understanding its strengths and weaknesses. As the legendary Sherlock Holmes once said, "The world is full of obvious things which nobody by any chance ever observes." So, let's start observing, let's start paying attention to what we pay attention to – and watch what happens from there.
More on Flow State
Magic, Brain-Hacking and Performance
How to focus and become indistractable
References
Gallagher, W. (2009). Rapt: Attention and the focused life. Penguin.
Segerstrom, S. C., & Sephton, S. E. (2012). Optimistic expectancies and cell-mediated immunity: The role of positive affect. Psychological Science, 23(3), 273-278.
Linley, P. A., Nielsen, K. M., Gillett, R., & Biswas-Diener, R. (2010). Using signature strengths in pursuit of goals: Effects on goal progress, need satisfaction, and well-being, and implications for coaching psychologists. International Coaching Psychology Review, 5(1), 6-15.
Csikszentmihalyi, M. (1990). Flow: The psychology of optimal experience. Harper & Row.
Simons, D. J., & Chabris, C. F. (1999). Gorillas in our midst: Sustained inattentional blindness for dynamic events. Perception, 28(9), 1059-1074.