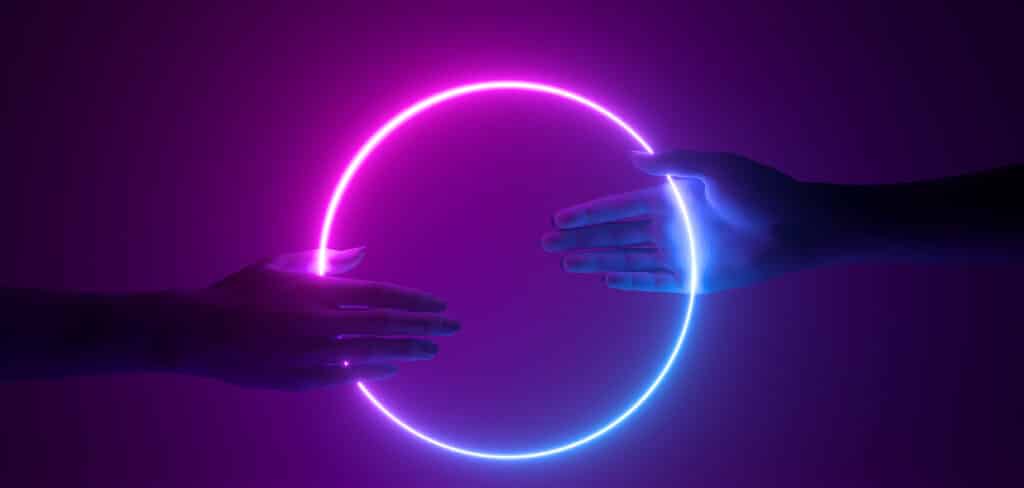 Introduction
Earlier this month, Elvis Costello played in Dublin, performing without the full line-up of the Attractions and accompanied only by his long-time collaborator Steve Nieve. After journeying together through 45 years of tour buses, dressing rooms, hotel lounges, flights, recording studios, and live performances, the seamless synergy between Elvis Costello and Steve Nieve is undeniable. Their collaboration and bond have evolved into an intuitive language, subtle to an outsider but vividly clear to them. The intuitive language shared by Costello and Nieve symbolises the essence of collaboration—a universal phenomenon that crosses various fields and industries.
Collaboration: the term is a buzzword in boardrooms, often discussed in strategy meetings and corporate corridors. Morten T. Hansen, in his pivotal book, 'Collaboration: How Leaders Avoid the Traps, Build Common Ground, and Reap Big Results,' explains that the core of collaboration isn't about amassing tangible assets. Rather, it's about unlocking value through shared knowledge and relationships.
If you've ever viewed collaboration as elusive, difficult to implement, or limited to a select few, it's time to rethink that perspective. Drawing on insights from scholars like Robert Axelrod, we're making the case that collaboration isn't just an inherited trait like 'DNA.' It's also influenced by factors such as leadership and vision, which can be actively nurtured to become a potent force for collective action within any organisation.
Collaboration in practice
Public opinion on collaboration varies. While some see it as vital to effective organisational practice, others dismiss it as mere managerial jargon. The truth lies somewhere in between; collaboration offers tangible benefits and value when practised effectively. Given the rapid changes in our world, the importance of collaboration has never been greater. With emerging nations reshaping the global economic landscape and partnerships becoming increasingly essential, is it now a non-negotiable asset? From the arts and sports to science and business, effective collaboration enriches our collective experiences and is indispensable for leadership. Symbiotic relationships like that between Xavi Hernandez and Andres Iniesta in football or Michael Jordan and Scottie Pippen in basketball have redefined standards for teamwork. These duos show that collaboration magnifies individual brilliance to create game-changing moments. In facing global challenges like climate change, the need for collaboration extends beyond industries to nations and continents. Initiatives like the Paris Agreement represent concerted efforts to combat an existential threat, underscoring the power of collective action.
Collaborative discoveries
In science, the importance of collaboration is ever-present. The International Space Station (ISS) is a testament to what can be achieved through international teamwork, bringing diverse skill sets and perspectives together to reach a common goal. Historical collaborations like that between Albert Einstein and Marcel Grossmann laid the foundation for ground-breaking theories like general relativity.
In the wake of the COVID-19 pandemic, unprecedented levels of global scientific collaboration led to the rapid development and distribution of vaccines. This real-time, high-stakes cooperation among nations, scientists, and pharmaceutical companies demonstrated that extraordinary outcomes are possible when humanity unites for a common cause.
The business of collaboration
In the business world, partnerships have also yielded significant results. Procter & Gamble, which began as a small partnership, has grown into a global giant. The collaborative synergy between William Procter and James Gamble transformed a modest venture into an empire. Modern workspaces are designed better to facilitate such collaborative endeavours, but more can be done. As organisational psychologist Adam Grant proposes, people may work from home but come to the office to collaborate. Artificial intelligence is adding a new dimension to team collaboration, evolving from a tool for basic tasks to handling complex roles like data analysis. Integrating AI empowers teams to make agile decisions and foster a conducive, flexible work environment. In the age of remote work, tools like Slack and Zoom have become indispensable for team collaboration, breaking down geographical barriers and enabling real-time communication and project management.
Practical steps for effective collaboration
As the intricacies of collaboration unfurl, understanding its practical implementation becomes paramount. Begin with a shared vision, ensuring everyone recognizes the endgame. Assemble diverse teams, ensuring a mix of expertise and perspectives. Prioritize transparent communication, creating a culture where ideas flow freely. Regular check-ins are essential, not just to track progress but to celebrate milestones. Equip teams with the right tools and training, fostering an environment conducive to collaboration. And remember, genuine feedback, whether praise or constructive critique, is the cornerstone of continuous improvement.
Unpacking the potential of collaboration
Collaboration isn't a one-size-fits-all endeavour; it's a nuanced and intricate dance that varies depending on context. In contemporary business settings, traditional hierarchical frameworks make way for more decentralised, cross-functional operations. This shift calls for a managerial approach that goes beyond mere oversight to include motivation and influence. As evidenced by the rise of virtual teams, mastering the complexities of modern teamwork often determines organisational success or failure.
Within this complex landscape, the durability of collaborative relationships is critical. It isn't just the responsibility of the individuals involved; it must be woven into the fabric of organisational practices. Emerging technologies like blockchain also illustrate the potential of decentralised, collaborative systems. With its network of nodes working together to validate transactions, this technology represents a ground-breaking form of collaborative interaction.
Social psychologists like Debra Mashek outline various levels of collaborative engagement, each requiring its own set of rules based on the degree of trust, commitment, and resource-sharing. Dr. Carol D. Goodheart further emphasises that effective collaboration can significantly amplify organisational resources, an aspect often overlooked due to inadequate training in collaborative practices.
The real challenge lies in integrating the value of collaboration into daily operations. Investments in cultural and behavioural initiatives often dissipate when confronted with the rigid processes of 'business as usual.' Existing behavioural assessment tools also fall short, lacking the specificity needed to capture the multifaceted nature of collaboration.

Moving forward, an integrative approach is essential—one that aligns cultural initiatives with business processes and enriches traditional assessments with collaboration-focused metrics. The benefits of collaboration are clear; we can't afford to leave them to chance. Fostering a genuinely collaborative environment requires a thoughtful convergence of culture, process, and leadership.
Attributes for greater collaboration
Research has shown that the following attributes enable greater collaboration within an organisation:
• Strategically Minded: Individuals can see beyond their immediate roles and consider broader objectives. This fosters cooperative behaviour and long-term value.
• Strong Team Orientation: Crucial for effective collaboration. It enables individuals to focus on common goals, adapt to team dynamics, and foster an inclusive environment.
• Effective Communication: Vital for success, characterised by openness, two-way dialogue, and responsiveness.
• Openness to Sharing: Encompasses a willingness to discuss ideas, accept suggestions, and change one's mind, thereby encouraging meaningful collaboration.
• Creativity and Innovation: Willingness to think outside the box and find intelligent solutions to complex problems.
• High Levels of Empathy: Demonstrated understanding of others' perspectives and emotions, thereby enhancing teamwork and customer focus.
• Inspiring Leadership: Effective leaders focus on collaboration and people management, avoiding micromanagement and bossy attitudes.
Conclusion
Collaboration is far more than a corporate buzzword; it is a nuanced, multi-layered approach that fundamentally influences all sectors of human endeavour—from the arts and sciences to sports and business. We've seen how partnerships like Lennon and McCartney have become legendary in the arts, transforming the music landscape. In science, collaborations like the International Space Station embody the pinnacle of what international teamwork can achieve. In the business world, the symbiosis between William Procter and James Gamble shows how small partnerships can turn into global giants.
As the work landscape shifts, with Adam Grant suggesting the office as a 'crucible' for collaboration even in the age of remote work, it becomes evident that we need to understand the complexities and subtleties involved more deeply. Scholars like Debra Mashek and Carol D. Goodheart offer valuable insights into the transformative power of collaboration, urging us to see it not as an optional asset but as a vital force for societal advancement. And in facing global challenges, whether it's climate change or the complexities of emerging technologies like blockchain, collaboration scales from the individual to the global level, making it a non-negotiable asset for collective progress.

By actively embracing and nurturing the diverse forms of collaborative interaction, we do more than enrich our individual lives; we catalyse collective progress, paving the way for unforeseen possibilities and ground-breaking innovations. This makes it imperative to appreciate the concept of collaboration and invest in creating a culture, adopting processes, and establishing leadership that intentionally fosters collaborative engagement.

As we look toward the future, the question is no longer whether collaboration is beneficial but how we can cultivate it to unlock its full potential. This calls for proactive measures from individuals and organisations to move from mere understanding to actively promoting a collaborative ethos. Our collective progress depends on it.
References:
Axelrod, R. (1984). The Evolution of Cooperation. Basic Books.
Chakkol, M., Finne, M., & Johnson, M. (2017). Understanding the psychology of collaboration: What makes an effective collaborator. Institute for Collaborative Working: March.
Hansen, M. (2009). Collaboration: How leaders avoid the traps, build common ground, and reap big results. Harvard Business Press.
Lipnack, J., & Stamps, J. (2008). Virtual teams: People working across boundaries with technology (3rd ed.). John Wiley & Sons.
Mashek, D. (2016). Collaboration: It's Not What You Think. Psychology Today. February, 26.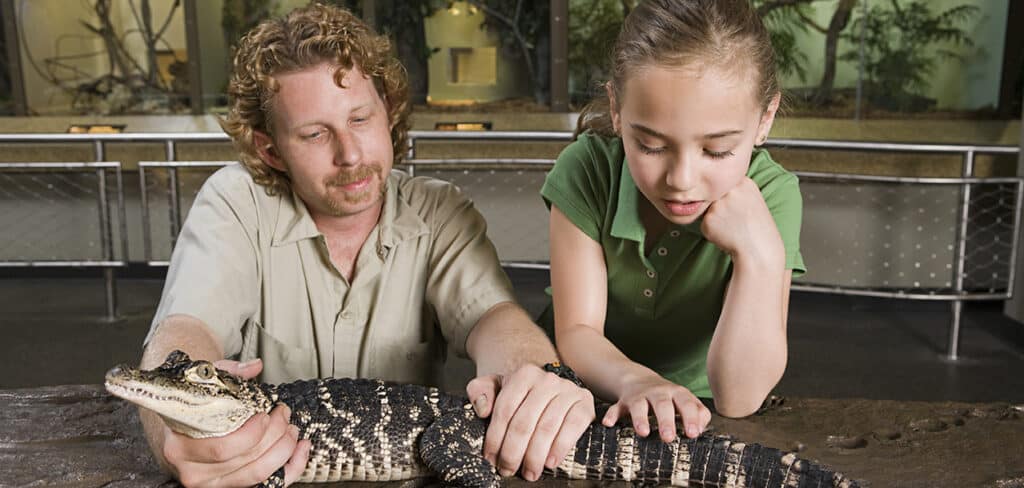 Introduction
It's not who you are underneath, it's what you do that defines you. Batman said it so it must be true. (Technically it was said to him first then made a running motif of the film's core theme, but we may be splitting hairs.)
What we do does define us. Look no further than the first question directed your way by any small talk specialist at a party: what do you do? The question has a more pronounced meaning than simply what is your career. It's designed to get a sense of what that profession says about you – your class, education, status, salary.
The most popular surname in Germany and Switzerland is Müller, meaning miller. In Slovakia, it's Varga, the word for cobbler. In the UK, Australia, New Zealand, Canada and the US, it's Smith, due to the word's attachment to a variety of once common trades such as blacksmith and locksmith [1]. Your work, then, used to be your literal identity.
In purely nominative terms, that has changed. We do not live amongst Wayne Footballer, Elon Disruptor or Donald Moron. But in terms of social function, our profession is still the definitive modus of identification, at least on first glance. In today's world, unlike in Batman's, our job is both what we do and indicative of who we are underneath.
Work as identity
The vast majority of people spend the bulk of their waking hours at work. That was true pre-pandemic when office work practices were the norm. Home and hybrid working have changed things somewhat. There is more flexibility to work schedules, but that does not detract from the amount of our time given to work. In fact, the ability to do our jobs from home has in many cases seen work spill over into what was once free time. Anne Wilson, a professor of psychology at Wilfrid Laurier University in Ontario, terms the psychological state that accompanies investing a disproportionate amount of time and energy to work as "enmeshment" [2].
Wilson found that workers with greater autonomy over their schedule – such as those in high-powered executive positions, lawyers, entrepreneurs and academics – were most affected by enmeshment. However, with greater autonomy over scheduling and certainly location now afforded to the many workers across the world, enmeshment's prevalence is only growing.
What do you mean?
Given the prominent role our career plays in how we either identify ourselves or are identified by others, it makes sense that we want our work to provide meaning. After all, if work takes up most of your time and is seen as a solid representative indicator of who you are, then having a meaningful job surely necessitates that you also lead a meaningful life.
Meaning has the highest impact on whether an employee chooses to stay at their job or move on [3]. In fact, employees who derive meaning from their work are more than three times as likely to stay with their organisations [4]. On top of that, employees who consider their work to have meaning report 1.7 times higher job satisfaction and are 1.4 times more engaged with their work [5]. Meaning, it seems safe to say then, is good.
And yet a 2017 report from Gallup found that just 13% of the world's workforce felt "engaged" at work [6]. Gallup defines unengaged workers as those who are "checked out" from their work, distinguishing between unengaged workers and those who are actively disengaged. This latter group, "act out on their unhappiness, take up more of their managers' time and undermine what their co-workers accomplish" [7].
According to a separate Gallup study from 2013, actively disengaged workers cost US companies a whopping $450 billion to $550 billion per year [8]. In other words, for any cynical employers reading this who think their workers' pursuit of meaning is nothing more than a tiresome display of existential narcissism that falls outside their professional remit, think again. Meaning is money. Meaning is business. And your staff's search for meaning is your business.
A map to meaning
Positive Psychology lays out the most prominent job satisfaction theories. There's Edwin Locke's range of affect theory, predicated on the importance of meeting expectations. If employee A wants a team-oriented work culture, for example, offering one will provide them job satisfaction, and vice versa.
Then there is the dispositional approach, which posits that while our job satisfaction may fluctuate slightly according to our specific workplace circumstances, more important than whatever workplace culture we're currently part of is our natural disposition. People with high self-esteem, high levels of self-efficacy, and/or low levels of neuroticism are more likely to be satisfied in their job than those of the opposite disposition, irrespective of whether the job caters to their specific needs or not.
The Job Characteristics Model argues that workplace satisfaction is contingent on factors such as skill variety, task significance, autonomy and feedback. While Equity theory posits that satisfaction depends on a trade-off between input and output. The level or hard work required, enthusiasm for the job and support of or for colleagues is being constantly evaluated against the financial compensation, feedback from higher-ups and job security the role offers, for example.
No theory is fully complete but all offer windows into what satisfaction supposedly looks like – with a great deal of crossover. Essentially a job that does all of or some of the following will prove satisfying: meets employee needs, offers work that is appropriately challenging, gives staff a decent level of control, provides a positive atmosphere (generally best obtained through co-worker collaboration and feedback from senior figures.). None of that, we're sure you'll agree, is groundbreaking information. As solutions, they're easily identified, but harder to put into practice.
Tangible options
A practice often associated with job satisfaction is that of job crafting. For a deep dive on what crafting entails, read our article on the subject here. In short, it involves redefining the way you work, adjusting your role so that it better aligns with your specific skill sets. Sculpting a more personalised version of your position helps you – and in turn, the business – thrive, while simultaneously helping you derive meaning as you're less likely to feel that your unique strengths are going to waste.
In accordance with the pursuit of meaning, psychologists Claudia Harzer and Willibald Ruch acknowledged the significance of finding a "calling" [9]. While many professionals may not end up working in the sphere of what they consider to be their calling, through crafting they can help bring their would-be calling to their existing role.
Another tangible step one can take to ensure they obtain a sense of meaning from their work is to prioritise relationships. Aaron Hurst, founder of Imperative and the Taproot Foundation and the author of The Purpose Economy, notes that his 20 years of research into the subject of workplace fulfilment found relationships to be, "the leading driver of meaning and fulfilment at work. If you lack relationships, it's almost impossible to be fulfilled at work or life in general" [10].
Hurst's definition of meaningful work revolves around three core questions. Do you feel like: (a) You're making an impact that matters? (b) You have meaningful relationships? (c) You're growing? If the answer to all three is yes, meaning will surely follow.
Assigning meaning
Of course, we all ascribe meaning to different priorities based on our outlook, upbringing, and social and fiscal circumstances, amongst other factors. As Douglas Lepisto and Camille Pradies describe in their 2013 book Purpose and Meaning in the Workplace, some people "may derive meaning not from the job itself, but from the fact that it allows them to provide for their families and pursue non-work activities that they enjoy" [11].
As noted earlier, some professions feel less like work and more like a calling. Researchers have found that those in jobs they consider their calling are amongst the most content [12]. One of the examples they give is that of zookeepers, noting that "though more than eight in 10 zookeepers have college degrees, their average annual income is less than $25,000." On top of that, "there's little room for advancement and zookeepers tend not to be held in high regard" [13]. Despite the relatively limited fiscal reward and few opportunities for growth, job satisfaction among zookeepers is strikingly high. That's because many of them are doing a job that they deem to be their purpose.
Not only that, but to follow on from Hurst's point regarding relationships, zookeepers were found to also feel that their co-workers experienced the same motivation and sense of duty they did, helping them form closer bonds. "It's not just that you do the same work, but you're the same kind of people," explains Stuart Bunderson, PhD, a professor of organisational behaviour at the Olin Business School at Washington University. "It gives you a connection to a community" [14].
Approach
We've already looked at the dispositional theory around job satisfaction, which contends that our natural outlook has more bearing on our sense of purpose or satisfaction than the scope of the role itself. But we don't all need to be shiny, happy people (as R.E.M. would put it) to find meaning in our work.
Michael G. Pratt, PhD, a professor of management and organisation at Boston College, demonstrates the variables of approaches we can adopt by relaying a tale of three bricklayers hard at work.
When asked what they're doing, the first bricklayer responds, "I'm putting one brick on top of another." The second replies, "I'm making six pence an hour." And the third says, "I'm building a cathedral — a house of God." [15]
"All of them have created meaning out of what they've done," Pratt says, "but the last person could say what he's done is meaningful. Meaningfulness is about the why, not just about what" [16]. Perhaps that's why a 2013 Gallup report found that "employees with college degrees are less likely than those with less education to report being engaged in their work — even though a college degree leads to higher lifetime earnings, on average" [17]. They're earning more money, sure. But they're not scratching that vocational itch.
We've already written about the professional benefits associated with adopting a positive mindset here. A notable finding is the way that our approaches – both positive and negative – can land us in a feedback loop of sorts. A 2021 study in the European Journal of Personality investigating the relationship between self-esteem and work experiences found that, "The overall reciprocal pattern between work experiences and self-esteem is in line with the corresponsive principle of neo-socioanalytic theory, stating that life experiences deepen those personality characteristics that have led to the experiences in the first place" [18].
Put more simply:
an individual with high self-esteem tends to experience more job satisfaction, and experiencing job satisfaction positively affects the individual's self-esteem. Thus, the reciprocal effects imply a positive feedback loop for people with high self-esteem and favorable work experiences and, at the same time, a vicious circle for people with low self-esteem and unfavorable work experiences. [19]
In your hands
A 2018 PwC/CECP study found that a remarkable 96% of employees believe that achieving fulfilment at work is possible, with 70% saying they'd consider leaving their current role for a more fulfilling one [20]. One in three even said they'd take a pay cut if necessary. Meanwhile 82% considered deriving meaning from work to be primarily their own responsibility, with 42% saying that they were their own greatest barrier to finding fulfilment at work [21].
There's no one size fits all solution for finding meaning at work, but adopting a positive approach, building genuine workplace relationships, chasing your "calling", or crafting your existing role so that it better aligns with your unique strengths and interests are all techniques worth exploring.
References
[1] https://www.bbc.com/worklife/article/20210409-why-we-define-ourselves-by-our-jobs
[2] https://www.bbc.com/worklife/article/20210409-why-we-define-ourselves-by-our-jobs
[3] https://www.fastcompany.com/3032126/how-to-find-meaning-during-your-pursuit-of-happiness-at-work
[4] https://www.fastcompany.com/3032126/how-to-find-meaning-during-your-pursuit-of-happiness-at-work
[5] https://www.fastcompany.com/3032126/how-to-find-meaning-during-your-pursuit-of-happiness-at-work
[6] https://positivepsychology.com/job-satisfaction-theory/
[7] https://www.apa.org/monitor/2013/12/job-satisfaction
[8] https://www.apa.org/monitor/2013/12/job-satisfaction
[9] https://positivepsychology.com/job-satisfaction-theory/
[11] https://www.apa.org/monitor/2013/12/job-satisfaction
[10] https://bigthink.com/the-learning-curve/finding-fulfillment-at-work/
[12] https://www.apa.org/monitor/2013/12/job-satisfaction
[13] https://www.apa.org/monitor/2013/12/job-satisfaction
[14] https://www.apa.org/monitor/2013/12/job-satisfaction
[15] https://www.apa.org/monitor/2013/12/job-satisfaction
[16] https://www.apa.org/monitor/2013/12/job-satisfaction
[17] https://www.apa.org/monitor/2013/12/job-satisfaction
[18] https://journals.sagepub.com/doi/full/10.1177/08902070211027142
[19] https://journals.sagepub.com/doi/full/10.1177/08902070211027142
[20] https://www.forbes.com/sites/kathycaprino/2018/12/10/4-ways-to-help-your-employees-experience-more-fulfillment-and-why-you-need-to/?sh=79bf3b525991
[21] https://www.forbes.com/sites/kathycaprino/2018/12/10/4-ways-to-help-your-employees-experience-more-fulfillment-and-why-you-need-to/?sh=79bf3b525991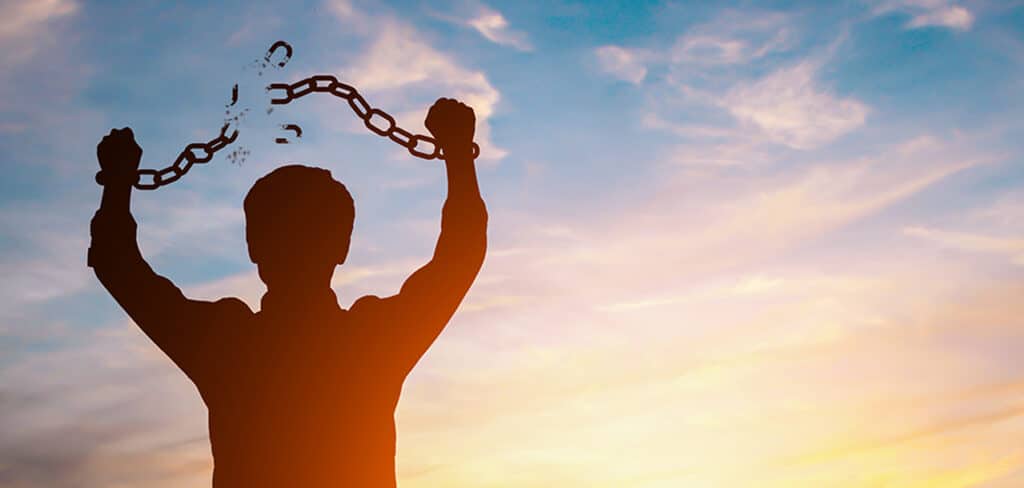 In this article, we'll take a closer look at one of the most commonly used motivation theories in the workplace and explore how self-determination can be balanced with autonomy and alignment to organisational strategy.
Self-Determination Theory (SDT) is a framework for understanding the factors that promote or undermine intrinsic motivation, which refers to doing something because it is inherently interesting or enjoyable rather than because of external rewards or pressure.
Self-Determination Theory
According to SDT, three basic psychological needs must be satisfied to foster intrinsic motivation: autonomy (having control over one's own actions), competence (feeling capable and effective), and relatedness (feeling connected to others) (Ryan & Deci, 2020). When these needs are met, people are more likely to feel intrinsically motivated and engaged in their work.
In practice, employers can apply SDT principles by providing employees with opportunities to make choices, express creativity, and take on meaningful projects that align with their interests and values (autonomy); by offering training and support to help employees develop their skills and expertise (competence); and by fostering a sense of community and teamwork, and providing regular feedback and recognition (relatedness) (Deci et al., 2017).
Autonomy vs alignment
While some may wonder how to balance autonomy and alignment to overall strategy, it's important to understand that autonomy and alignment are not mutually exclusive. In fact, they can complement each other and enhance employee motivation, job satisfaction, and organisational performance.
To achieve this balance, employers can provide employees with a clear understanding of how their work contributes to the organisation's overall strategy. When employees understand how their work fits into the big picture, they are more likely to feel a sense of purpose and alignment and can make informed choices about how to approach their work in a way that supports the overall goals of the organisation.
At the same time, employers can provide employees with a degree of autonomy in how they approach their work. This can be achieved by giving them the freedom to make decisions about how to carry out their tasks, providing opportunities for them to take on projects that align with their interests and skills, and empowering them to innovate and generate new ideas.
In practice
Here are some practical tips for balancing autonomy and alignment in the workplace:
Clarify the overall strategy: Ensure that employees understand the organisation's overall strategy and how their work contributes to it. This can be achieved through regular communication, setting clear goals and expectations, and providing context and feedback on how their work impacts the organisation.
Provide autonomy within parameters: Provide employees with a degree of autonomy in how they approach their work while ensuring they understand their role's parameters and expectations. This can be achieved through clearly defining job responsibilities and expectations and providing opportunities for employees to make decisions within their roles.
Foster a culture of innovation: Encourage employees to generate new ideas and take calculated risks to support the organisation's overall strategy. This can be achieved through providing resources and support for innovation, recognising and rewarding creative thinking, and creating a safe and supportive environment for employees to take risks.
Empower employees to make choices: Provide employees with opportunities to make choices about their work, such as setting their own goals, determining their own work schedules, and selecting projects that align with their interests and skills. This can help to foster a sense of ownership and accountability for their work.
Summary
In summary, combining autonomy and alignment with overall strategy is essential for creating a motivated and engaged workforce. By providing employees with a clear understanding of the overall strategy and the autonomy to make decisions within their role, organisations can create a culture of innovation and creativity that supports both individual and organisational goals.
References
Deci, E. L., Olafsen, A. H., & Ryan, R. M. (2017). Self-determination theory in work organizations: The state of a science. Annual Review of Organizational Psychology and Organizational Behavior, 4, 19-43. https://doi.org/10.1146/annurev-orgpsych-032516-113108
Ryan, R. M., & Deci, E. L. (2020). Intrinsic and extrinsic motivation from a self-determination theory perspective: Definitions, theory, practices, and future directions. Contemporary Educational Psychology, 61, 101860. https://doi.org/10.1016/j.cedpsych.2020.101860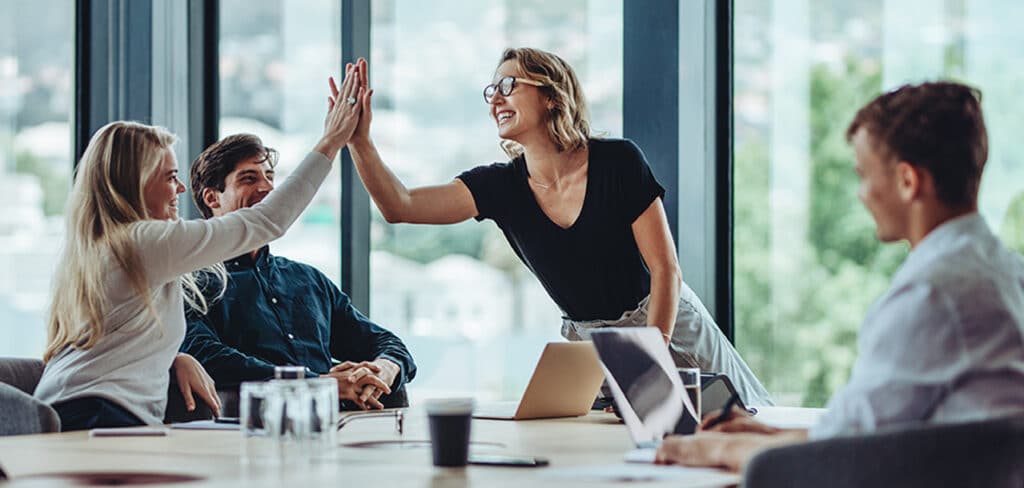 A modish topic, but sometimes less emphasised, facet of success is company culture. Culture is a catchall term, but it comes down to how organisation systems are formed and maintained. It is social in origin and totalising in dissemination. That matters because humans are not innate; we produce and reproduce these systems through learned behaviour, mirroring, and various institutions. Our institutionality may be the most significant in this regard and comprises hierarchal and horizontal models within which mores, norms and values spread. Whether through family, friends, school, religion, creative arts, hobbies, sports, government, society, or work, we spend most of our lives practising and passing on culture.
A parallax view
Defining company culture (also known as corporate or organisational culture) can be equally ambiguous. According to the Harvard Business Review, culture encompasses an entity's collective attitudes, beliefs, logic, mission, ethics and values, plus the actions and behaviours that result. Because companies tend to function from the top down—i.e., from superiors to subordinates—company culture should equally emphasise how employees relate to the above.
At the executive level, culture leans toward leadership style, management and order. Although these facets relate directly to company culture, they have more to do with the structure of the entity rather than its employees. Shifting the view from bottom to top makes it possible to locate unseen or underutilised areas for improvement. This perspective emphasises an entity's 'feel' and 'philosophy.' As a phenomenon, parallax is the change in an object's position due to a change in the observer's line of sight. Since we are using this term conceptually, it is a gap that may appear between strategic design and unexamined effects when altering the angle of observation.
To ascertain and harness what are, in essence, intangibles, we must therefore understand that company culture is potentially a limitless category. It entails compensation and safety, first and foremost. However, other factors include buy-in, intensity, morale, professionalism, the physical space, and employees' responses to their quotidian conditions and your core principles.
Management's ability to check the 'temperature of the room' and its reflexivity is essential. Every employee (to some degree) impacts functionality, planning, and overall performance. What is more, many intangible qualities do have material effects. For instance, research shows that companies with high-pressure work environments spend up to 50% more on health care than other organisations. We are talking about people as well as the bottom line.
Ecologies of communication
Company Culture is rooted in its social ecosystems and transmitted vis-à-vis the organisation and practices of a workplace. Every dialogical and structural component—e.g., discourse, the frequency and quality of communication, the chain of command, incentives, sanctions, etc.—augments or detracts from a sense of value. The refrain, 'am I valued,' is at the heart of many conversations, and employees communicate with each other directly and indirectly throughout the day. They communicate with clients and customers even more. What underpins these conversations—ultimately, meaning.
Operationally, company culture is 'how tasks are executed' and 'how a workplace is managed.' Meaning, however, has more to do with 'how a workplace self-manages,' which reflects the employees' experiences, and 'how management's actions and ideals are received below.' Critically, the former has much to do with a belief in the task at hand, that this or this role is vital, and the latter is affected by their experience by seeing things in practice, not just hearing them in rhetoric.
Company culture is felt most acutely at the bottom and may be sensed even by those outside a company's walls. Clients and customers can also check the dial. To map or measure culture requires then formal and informal metrics. Besides reading the numbers, which can conceal certain aspects, the most direct way to get a feel for the workplace experience is to ask the employees themselves. Surveys can be a highly effective tool if written well and delivered in a way that communicates this is a priority.
Do not be fooled by shortcuts or rely only on incentives. Perks like extra vacation time do not matter if it entails burnout. Look at things long-term. Innovative policies that expand points of teamwork can create camaraderie. While offering merit-based leadership opportunities promotes ownership. These experiential elements contribute directly to company culture and help concretise a healthier workplace. There is no substitute for employees who believes in what they are doing, which begins during the hiring process, or their positive daily experience after that. If this criterion is missing, they must believe that change is possible. That belief comes from above.
Interpreting the numbers
Company culture affects performance on metrics such as finances, retention, innovation and customer service. Data compiled by Great Place To Work and FTSE Russell distills that the annual returns for the Fortune 100 Best Companies to Work For have made a cumulative return of 1,709% since 1998, compared to a 526% return for the Russell 3000 Index. The '100 Best index' outperformed the broader market by 16.5%, returning 37.4% compared to a 20.9% return for the Russell 3000 Index in 2020.
Gallup polls indicate that only 34% (and falling) of American workers are actively engaged with their work, a part of a longer decline since Covid. It seems unwise to assume that such levels of disengagement would not translate to client experience or customer service. It does. Related polls predict that customer slumps are likely to represent the next turn in a cycle defined by a record number of resignations and vacancies.
Among younger generations, retention figures centre around three key predictors: an organisation's reputation, a sense of purpose, and a connection to one's job. Further research by Great Place to Work reveals that Millennials are eleven times more likely to leave a company than Gen Xers if their needs are not met. Currently, those needs relate to wider experience and meaning. People want to be valued and feel engaged with what they are doing and, reciprocally, value wealth and lifestyle less enthusiastically.
Help your team stay invested in what they are doing. To this end, inclusive leadership behaviours and systems, enlarged platforms for sharing ideas, and receptiveness to change communicates meaning and engender a sense of ownership in what is at stake. Refrain from equating dissatisfaction purely with a lack of material gains. Although this Deloitte survey imparts that 94% of executives and 88% of employees believe that company culture is decisive for success, there was a noticeable deviation regarding what factors are most important. Financial performance and competitive compensation took precedence at the executive level, but these were the poorest scoring factors below. For those looking up, healthy or candid communication, recognition, and access to leadership/management scored highest. What can we infer from this data? Feel matters. Philosophy matters. Possibility matters.
Conclusion
Company culture is the personality of a workplace. It is what someone would say regarding what it is like to work here, not in principle, but in actuality. That has lots to do with consistency and norms, but do not lose sight of the role of ethics and values. An organisation's chief asset is talent. Constantly reiterate purpose and recognise people through company culture.
Remember, culture is shared. Employees who do not believe in what they or those above them are doing, who do not think that they—and not just their performance—matters, or worse, that they are locked into an unchanging situation have a hidden drag effect. The usual metrics do not easily show what potential productivity looks like under the right conditions. They show what is there, not what is possible. To that end, company culture, in particular, is prone to misinterpretation. It is not just about what is there. Equally, it is about what is missing. Find ways to gauge the situation as it stands and foster conditions that are more beneficial on a professional and personal basis.
Looking beyond the numbers, in Conscious Capitalism (2013), John Mackey, a cofounder of Whole Foods, and Raj Sisodia of Babson College point out that purpose-based workplaces are on the rise in the corporate world and society at large because they generate productivity as well as because customers increasingly gravitate to them. If all stakeholders matter, a company that values its employees is more likely to value its customers. Thus, meaning translates to inside performance as well as outside pull.
In The Story of Philosophy, Will Durant (1926/1991: 98) intuits from the work of Aristotle, 'we are what we repeatedly do.' If his postulate is correct, and I believe it is, should that not have meaning? We can think of company culture similarly. We spend much of our lives at work. For that time to feel like a journey rather than a grind, our environment should feel responsive to our needs. Above all else, what you are doing has to have meaning.
References
Azagba, Sunday, and Mesbah F. Sharaf. "Psychosocial Working Conditions and the Utilization of Health Care Services." BMC Public Health, vol. 11, no. 1, Aug. 2011, p. 642, https://doi.org/10.1186/1471-2458-11-642.
Deloitte. Core Beliefs and Culture: Chairman's Survey Findings. 2012, https://www2.deloitte.com/content/dam/Deloitte/global/Documents/About-Deloitte/gx-core-beliefs-and-culture.pdf.
Durant, Will. The Story of Philosophy: The Lives and Opinions of the World's Greatest Philosophers. Pocket Books, 1991.
Gallup. "Is a Great Customer Resignation Next?" Gallup.Com, 20 May 2022, https://www.gallup.com/workplace/392537/great-customer-resignation-next.aspx.
—. "The 'Great Resignation' Is Really the 'Great Discontent.'" Gallup.Com, 22 July 2021, https://www.gallup.com/workplace/351545/great-resignation-really-great-discontent.aspx.
Great Place to Work. Best Companies to Work For – Top Workplaces in the US | Great Place To Work. https://www.greatplacetowork.com/best-companies-to-work-for.
Hastwell, Claire. "The 3 Biggest Predictors of Employee Retention (Especially Millennials)." Great Place To Work®, https://www.greatplacetowork.com/resources/blog/3-keys-to-millennial-employee-retention?utm_campaign=2021.08.seo&utm_medium=blog&utm_source=gptw-website&utm_content=text-link&utm_term=80943&utm_audience=prospect.
Mackey, John, and Rajendra Sisodia. Conscious Capitalism: Liberating the Heroic Spirit of Business. Harvard Business Press, 2012.
Seppälä, Emma, and Kim Cameron. "Proof That Positive Work Cultures Are More Productive." Harvard Business Review, 1 Dec. 2015, https://hbr.org/2015/12/proof-that-positive-work-cultures-are-more-productive.
Watkins, Michael D. "What Is Organizational Culture? And Why Should We Care?" Harvard Business Review, 15 May 2013, https://hbr.org/2013/05/what-is-organizational-culture.
Yoshimoto, Catherine, and Marcus Erb. "Treating Employees Well Led to Higher Stock Prices During the Pandemic." Great Place To Work®, 5 Aug. 2001, https://www.greatplacetowork.com/resources/blog/treating-employees-well-led-to-higher-stock-prices-during-the-pandemic?utm_campaign=2021.08.seo&utm_medium=blog&utm_source=gptw-website&utm_content=text-link&utm_term=80943&utm_audience=prospect.